Rumormill: RWD Cadillac Flagship In The Works
1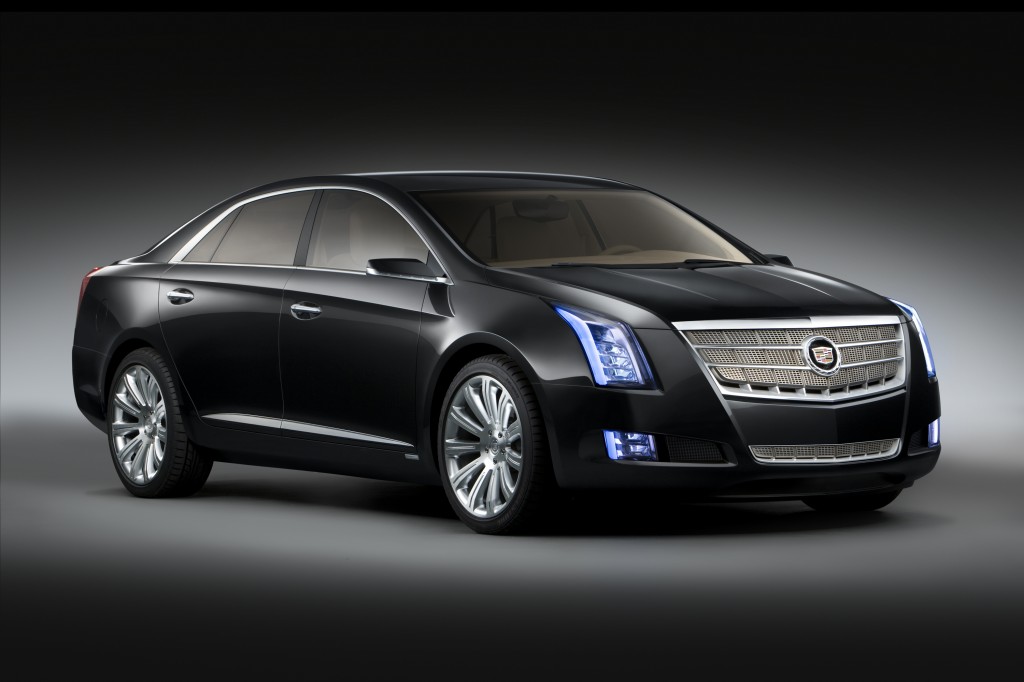 When the Cadillac XTS Platinum Concept was unveiled at the North American International Auto Show earlier this year, the reaction was a mixed bag of emotions. To be fair, many took a liking to its attractive design, 350 hp PHEV drivetrain as well as the plush and glossy interior aesthetics; the XTS is a complete breath of fresh air as a replacement for the comatose STS and docile DTS sedans. Others however, were not too keen on the model: it seemed to be underpinned by the wrong platform for a full-size flagship sedan and be powered by the wrong engine that lacked the credentials to get in the ring with champions such as the BMW 7-series, Audi A8, Mercedes-Benz S-Class or even the new Jaguar XJ. It seemed GM and Cadillac missed the mark (again) on building a true contender for the flagships of the Old World…
At the moment, it looks like both the XTS lovers and haters could be wrong.
What?!
According to a Car and Driver report, Cadillac is developing a true, balls-out rear-wheel-drive flagship sedan with the robust European flagships in its crosshairs. This flagship sedan would reportedly slot above the XTS.
If indeed true, then the XTS, this all-new flagship sedan, upcoming Alpha platform-based ATS, along with the CTS (which will also don the Alpha architecture with its next generation) begins to shape a very exciting, aggressive, and competitive Cadillac product lineup that has never been seen before.
What We Don't Know
There are two big mysteries surrounding this already-mysterious machine (let's call it the "XXXTS" for now): what platform will be in charge of holding it together and just what will power it. There are several great engine options, such as any of the small block V8's – including the 430 hp LS3 and 505 hp LS7. These are competitive, reliable and cost-effective and could be mated to GM's upcoming 8-speed transmission. As for the platform, GM's current and future RWD platforms that we know about are Holden's Zeta (Commodore, G8, Camaro), Cadillac's Sigma (CTS, STS) and Alpha (ATS, gen. III CTS, gen. VI Camaro).
The Zeta platform has been reported as too heavy and old to support a vehicle of this caliber. In fact, it may end up being phased out in the new few years. The current Sigma platform also has a rapidly-approaching expiration date and will be replaced by the Alpha platform. According to reports, the dilemma seems to be that the Alpha cannot be stretched to the length required by this (XXXTS) flagship. That said, there could be an all-new or updated platform in the works that we may not know about just yet.
A Long Road Ahead
Now this may not be a popular point of view, but we feel it our responsibility to mention it. We're talking, of course, about the fact that everyone could be wrong. The General has shelved many programs before and this one might require more time, effort and money to execute correctly than any other project before it – and that's not to mention the (very important) facts that the project has yet to be officially approved or confirmed. Though top GM executives, including GM North America President Mark Reuss and GM Chairman and CEO Ed Whitacre, are reportedly spearheading the "XXXTS", many unknown variables are involved.
A successful IPO – for example – may end up being the determining factor of whether future programs like this one are transferred from just and idea to engineering and development stages. But it should be noted that the project has strong support from both Reuss and Whitacre and with that the it seems to be near-impossible to be denied a future. Now that Whitacre is in charge of product planning himself, he will personally direct Cadillac to develop a flagship RWD-based luxury cruiser.
The GM Authority Take
The "XXXTS" (or whatever it ends up being called) is a Cadillac fanboy's wet dream – right there next to the fantasy of the Cien supercar being confirmed for production. While reports tell us that nothing is official just yet, we would bet that Reuss and Whitacre will carry the project into development. All of it is very tantalizing to read and write about and – as the months go on – I can only hope to write about this project getting the green light. This is the kind of vehicle Cadillac needs to truly join the ranks of the European luxury car makers- if it's done right.
[Sources:
Car and Driver
,
Autoblog
]
Sweepstakes Of The Month: Win a Corvette Z06 and 2024 Silverado. Details here.
We are currently looking for experienced automotive journalists and editors to join our team. Make $60k-$80k per year doing what you love. We are also looking for an experienced web developer.
See details here
.