"OnStar, What Is Your Emergency?" I'll Tell You What My Emergency Is…
We are currently looking for experienced automotive journalists and editors to join our team.  Make $60k-$80k per year doing what you love.  We are also looking for an experienced forum moderator to join our team. 
See details here
.
5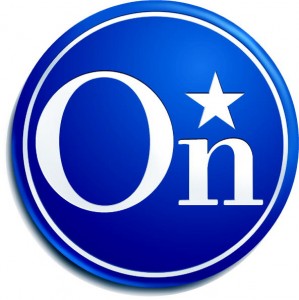 You may have seen the OnStar commercial where the viewer is looking through the window of a cop car as it goes after a stolen blue Chevy Tahoe. The law successfully pulls over the Chevy after OnStar remotely starts blinking its lights. Strangely enough, of all the services that OnStar offers, the stolen vehicle recovery feature is what OnStar appears to promote the most. The commercial makes its point, but is it really going to motivate you to cough up a minimum of $200 per year for the service? Think about it… I thought that paying for vehicle theft recovery was covered through our cities' policing budgets (that we pay for through taxes). And combined with my vehicle's insurance policy, I think I've paid enough already.
What Is OnStar?
As many of you know, I am the proud new owner of a 2010 Camaro SS which came with a one year trial of the OnStar service. This has allowed me to really get the warm and fuzzies for it. What is On Star? It's a billable monthly service that gives drivers ten security features:
Automatic crash response
Emergency services
Crisis assist
Stolen vehicle assistance
Remote door unlock
Roadside assistance
Remote horn and lights
OnStar vehicle diagnostics
Hands free calling, and
Turn-by-turn navigation
Of these ten services, there have only been two that I have used and appreciated: OnStar vehicle diagnostics and turn-by-turn navigation. I actually find turn-by-turn to be extremely good and – although some of my friends have found themselves misguided by the directions – it has never let me down. I also like the vehicle diagnostics report that is emailed to me once a month. The report is very clear and goes through the essential systems within my Camaro to ensure that all is copacetic. It's a very nice feature that allows you to easily keep track of your car's history. Other than those two services (and hands free calling), the rest of OnStar services are really for emergency use that maybe one in every 1000 subscribers will ever use.
The Question
And therein lies the question – is the service really of value to us? How often have you needed to contact emergency services while in your vehicle? For example, my Blackberry is connected through the superb Bluetooth connection in my 2010 Camaro and all I need to do is press a button on my radio to call 911. The cost to me? Not an extra penny (besides the cellular service I'm already paying for). To GM's credit, they do realize that when people are in a severe accident, they may be so gravely injured or in such state of shock that they may be unable to call emergency services. For those OnStar subscribers who have been in that situation, they found the immediate voice of an OnStar agent irreplaceable and therefore swear by it. That experience is what made them true believers. If GM could have us all feel the same way as someone who experienced OnStar during a time of need, we'd all be OnStar subscribers.
So even though OnStar faces the challenge of marketing a service we clearly don't need or want (based on the amount of new GM owners who choose to renew the service after the complementary one year), is there something else that OnStar can possibly provide to make us want to buy it? Let's look at the following possibility.
What If?

We have a technology that facilitates communication between the outside world and the driver/passengers in the vehicle. OnStar's service (over satellite and cellular) allows for rapid transmission of data and currently seems to be underutilized with respect to its overall transmission capacity. What can OnStar do that would make better use of the service's infrastructure while benefiting the consumer at the same time?
What if OnStar offered internet access in your car? How about the ability to download and/or stream movies and mpegs (like our free General Motors podcasts) while sitting in your car? Suddenly, you no longer mind driving your spouse to the mall to do some shopping.
What if OnStar combined Bluetooth technology and allowed you to use your handheld device to connect to the Internet at a cheaper rate than what your phone company charges? For all you GM owners who have a navigation screen, how about the ability to use your nav screen to surf the net while killing time (waiting for your significant other at the mall)? We recently wrote about a dealer-installed service for some GM models that allows Wi-Fi connectivity in your car. Yet even this solution – although effective – may be priced out of reach for the average GM customer.
And for those of you envisioning idiot drivers attempting to surf the net and drive at the same time – there are ways for GM to prevent this from happening (such as to disable the navigation screen's web-browsing ability if the vehicle isn't in park). And here's another thought – what if OnStar automatically sent you your email, Twitter or Facebook messages and displayed them on the radio information panel or HUD as soon as someone sent them to you? Better yet, what if it read them out loud to you?
Who Will Get There First?
As you most likely realize by now, GM hasn't exploited the OnStar system to its full potential. But as sure as the sun sets in the west, one automotive manufacturer will not only bring in-car internet service to market first, they are also going to offer it with a very friendly user interface and at a very attractive price. What The General has going for it is that OnStar has a well-established infrastructure compared to those of other manufactures and can actually leapfrog competitors with a bit of forward-thinking. What's more, the OnStar brand is well-known, even if people don't know about every single feature the service offers.
Chris Preuss
Another feather in GM's hat is Mark Reuss' decision to have Chris Preuss take over the helm at OnStar. Chris was previously GM's Vice President of Communications and he did a wonderful job introducing social media to the gargantuan organization. This accomplishment should not be taken lightly: recall the days where your phone call, letter, or email to GM would go unacknowledged. Indeed, GM has understood the value of social media and OnStar is just one more vehicle (pun intended) that gives GM the ability to profit from improved communication.
Don't Let Me Have All The Fun
So what do you think? Does OnStar need some more features? If so, how should they be implemented?
Want to see your GM ride featured on GM Authority? We welcome your submissions. See
here
for details.