A Touch Of Innovation: How OnStar Can Be Improved To Bring More Value To Customers, Benefit GM, Dealers, And Improve The Bottom Line
1
This article is part of the GM Authority A Touch of Innovation Series, where we outline the many innovations pioneered by General Motors in the past, along with recommendations for future developments.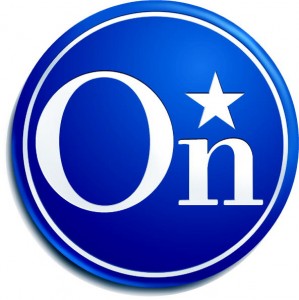 OnStar is a truly groundbreaking in-vehicle technology introduced by General Motors in the 1990s. Although the company's pace of innovation for in-vehicle features lags behind that of other manufacturers (such as Ford's Sync), GM has continued to build up OnStar and increase its convenience and the ultimate value it delivers to end-users.
One popular feature set of the OnStar service is comprised of remote vehicle diagnostics, service reminders, and notifications (for such things as recalls). This service simply emails each of these items to the OnStar subscriber based on information remotely collected by the system from the vehicle. In my opinion, however, GM has not realized the full potential of OnStar just yet. As such, I suggest GM increase its focus on other in-vehicle technologies while continuing to innovate with OnStar. Here's an example of what I mean.
The Feature
One cutting-edge OnStar feature is maintenance reminders. Currently, the OnStar system uses data from the vehicle's odometer, among other information, to determine when service is necessary based on manufacturer's suggested intervals. This information is then, in turn, emailed to subscribers. The next logical step would be to add dealer information to this feature, something that would provide greater value to the customer and increase the overall visibility of the dealer. This increased visibility would work to grow revenue for the service department at GM dealers.
What's Important For A Dealership?
Financial analysis of the dealer business model shows that new-car sales are just as important to the bottom line of the organization as service and repair work. Thus, the ability to service customers who purchase new vehicles is a very important part of operating a profitable and successful dealer.
As such, those who use their vehicles for long trips (such as travel) or those who live far from the dealer where their vehicle was originally purchased would benefit from the addition dealers information to their OnStar maintenance reminder emails. This would result in a win-win for all involved: convenience for the customer and an increase in the respective dealer's service work (which would end up contributing to the bottom line). This service would be even more valuable to those customers who purchase used vehicles from entities not affiliated with GM, as it recommend a GM-authorized dealer nearby.
Bringing Vehicular Service Into The 21st Century
If information such as dealer address, directions, and names of important staff members within the dealer could be appended to the maintenance email, then the customer would know where to go, who to contact, and perhaps (with a higher level of integration) the dealer's availability (to schedule a service appointment). On vehicles equipped with on-board navigation systems (in addition to OnStar), this information could be downloaded/forwarded to the in-vehicle OnStar and navigation system congruently. This type of advanced integration would likely require an internet connection in the nav – something that is currently rare but has existed since at least the early 2000s in cars such as the Mercedes S-Class and a myriad of late-model GM vehicles. What's more, the amount of web-connected vehicles is on the rise, as evidenced by the much-anticipated Chevy Volt (apps) and upcoming Nissan Leaf pure EV. Keep in mind that a web-connected vehicle, in this case, is one connected to the manufacturer's system – as opposed to the in-car Wi-Fi features such as Chevrolet Wi-Fi. On the retailer side of the equation, dealers could be alerted when specific customers may require service or repair work and follow up with the customer accordingly. In fact, this would work in congruence with the new customer sales and retention tool currently in development within GM.
Benefits Customers And Dealers Alike
The best part of this feature, however, is that, if/when implemented, it would benefit customers and dealers alike. The advanced notifications work in conjunction with services already provided by OnStar and ultimately deliver more value to the customer, all while assisting in keeping their vehicle cared-for and in recommended maintenance condition. And the dealer body enjoys more (regular) patrons.
Integrating dealer data into notification emails would also assist in decreasing stress brought on by the 21st century lifestyle and would eliminate something that many people tend to forget – car maintenance; and with a purchase as costly as a new vehicle, it goes without saying that it's the owner's responsibility to keep their machine running up to manufacturer specifications (no, dealers don't pay us – but we wish they did).
As for GM and OnStar – this would be an extension to an already-existing service that should be easy to implement (read: not require an entirely new infrastructure).
In the end, this is one (fairly simple) example of the kind of innovation GM needs in its vehicles. Ideally, Chevrolet, GMC, Buick, Opel/Vauxhall, Holden, and Cadillac will integrate other unique, practical, and state-of-the-art features in their respective lineups.
This article is part of the GM Authority A Touch of Innovation Series, where we outline the many innovations pioneered by General Motors in the past, along with recommendations for future developments.
Sweepstakes Of The Month: Win a 2023 Corvette Z06 Convertible. Details here.
We are currently looking for experienced automotive journalists and editors to join our team. Make $60k-$80k per year doing what you love. We are also looking for an experienced web developer.
See details here
.