GM Volt: Hey Buddy, The Line Starts Back There!!! Well Not Really…
0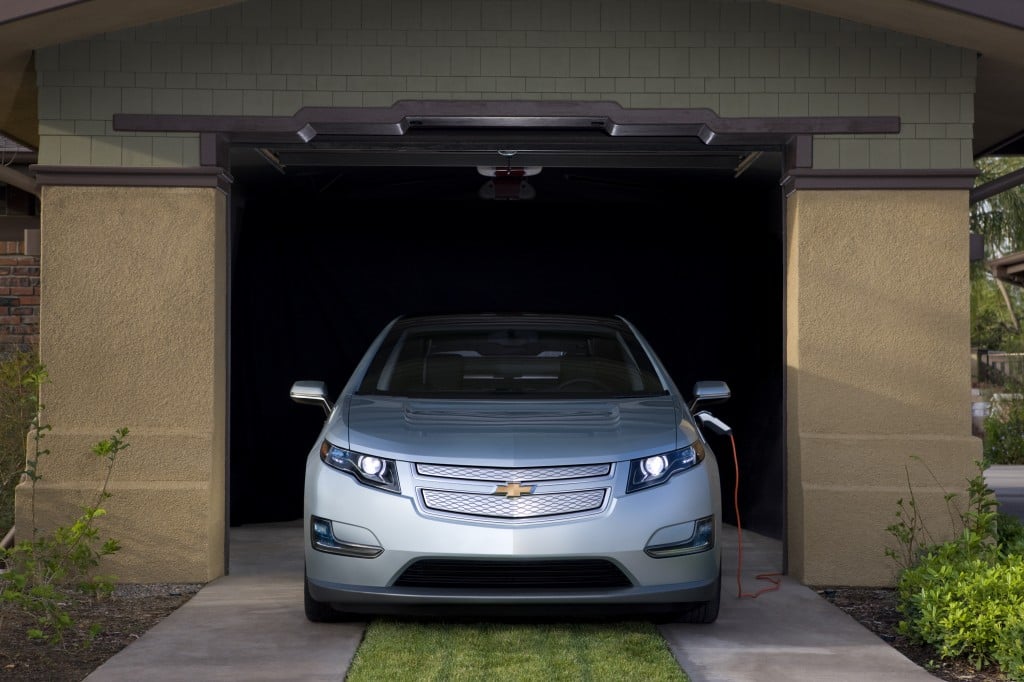 Yesterday, we reported on a recent interview by Chevrolet Brand Director Jim Campbell in which he discussed how Chevrolet will manage the supply-demand pressures of the new Volt when it comes to market. Part of the solution is to roll out the Volt in three initial markets: California, Michigan and Washington, DC (which sounds like a political move more than a marketing one to me). In any event, a staggered introduction to market may indeed help manage the initial demand for the Volt, but what would you say if I told you that the first customers to plunk down a deposit in those initial launch states will not necessarily be the first to drive the car home?
As absurd as this may sound, this is exactly what will happen. You see, behind the roll-out of any model lies a process used by GM called Dealer Allocation. Dealer Allocation is quite simply the number of units of a particular model a dealer will be able to acquire (and thus sell) in a given period of time. This number is usually formulated based on a combination of things. With respect to the Volt, I believe the allocation criteria will be formulated on the three following attributes: overall dealer performance, dealer sales of GM hybrid vehicles, and Toyota Prius sales in the area.
Dealer Allocation
Does this mean every dealer will get the same amount? Absolutely not – the bigger dealers who move the most product and who best meet the model's allocation criteria (as I have outlined above) will be the ones that get more units. This means that your favorite Chevrolet dealer may earn 20 Volt allocations and the Chevrolet dealer down the street may earn only 2 in the same time period. Not only may the discrepancy be that large between neighboring dealerships, but that allocation number is not public information. This has an immense effect on pre-orders – those who have put down a deposit on a signed contract even before the cars start arriving to the dealership.
Preorders
The allocation number will tell all Chevrolet dealers exactly how many Volts GM will build for them over the first few months. Unfortunately, this does not constrain the dealership from pre-selling more of the hotly-anticipated PHEV than the earned allocation, as GM does not manage this process in any way. In other words, a dealer (knowing they only have two Volts arriving within the next six months) can pre-sell 20 Volts and simply tell the customer that the order has been put in. For the 18 customers who are at the bottom of the list, they are at the mercy of whatever story the dealer tells them regarding the production of the car. Dealers are under no obligation to disclose how many of their earned allocations are spoken for when making pre-order sales. As such, many dealers don't disclose this information to the customer because if they did, you would probably walk right out the door.
And until the dealer is contacted by GM with their next Volt allocation number over the next time period, the dealership will have no idea when the pre-ordered Volt will arrive, leaving the buyer to the mercy of listening to dealer gaffle-bab everytime they call to inquire about the pre-ordered Volt. In all likelyhood, many Volt pre-order customers will have to wait months or even a full year before their car will finally be delivered to them. This is currently the case with some 2010 Chevrolet Equinox pre-orders.
To rub salt on the wounds of GM customers who have the most faith (most pre-order customers haven't even seen the vehicle let alone drive it), dealers have the right to decide if they want to participate in the pre-order process. The implication of this is that the dealer who has earned 20 Volt allocations can actually opt to have all 20 Volts delivered and sitting on the lot for sale despite the fact that the Chevy store down the street has 6 orders pre-sold but has yet to earn the allocation to fill it.
Chevrolet General Sales Manager
I brought up the issue with Kurt McNeil, Chevrolet's General Sales Manager and asked him to re-visit this approach. I suggested building pre-orders before unsold units but within allocation constraints. This would – at the very least – encourage dealers to sell units before they arrived – something that has huge implications for GM's bottom line (as I wrote in my article here). Kurt indicated to me that this process would be difficult to change due to current State and Federal franchise laws. I'll discuss Franchise Laws in a future article but for now, let me just state that most franchise laws are created to ensure (amongst other things) that a car manufacturer must treat all of its dealerships in a "fair and equitable manner."
So if GM cannot better serve pre-order customers due to franchise laws, how come GM can legally roll-out the Volt in only three states? How is that "fair and equitable" to the remaining 47 states? Beats the hell out of me, but if that passes the "sniff test," GM management should be able to get Legal off their asses and figure out a way to treat its most loyal and trusting customers properly and without breaking any laws.
GM Legal
For too long, GM's legal department has been able to dictate to GM management that certain programs were impossible because of "this and that" and that was an accepted practice. It was taken "as is." If I were Ed Whitacre, I'd just tell them to shut up and make it work. The quality of work coming out of GM's legal department has a measurable effect on how the customer, you, and I are treated, and they have as much a mandate to stop doing things "the old way" as everyone else at GM.
So if you end up waiting six months for the Chevrolet Volt on which you put money down six months earlier yet your neighbor was able to have a shiny new Volt in his driveway immediately by simply dropping by a dealership, now you know why.
Sweepstakes Of The Month: Win a Corvette Z06 and 2024 Silverado. Details here.
We are currently looking for experienced automotive journalists and editors to join our team. Make $60k-$80k per year doing what you love. We are also looking for an experienced web developer.
See details here
.