We're Hiring! Join The GM Authority Team!
8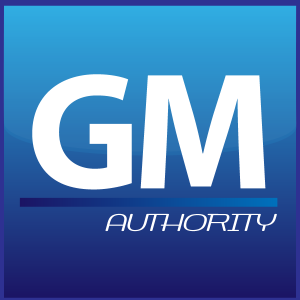 Hey guy/gal reading GM Authority instead of working/studying. We're hiring writers! It doesn't matter where you live (since we're read all over the world). You don't necessarily need to have any experience, but more importantly you should be able to write like mad and know and love/hate/understand General Motors and the automotive landscape at large.
Responsibilities include:
Writing morning posts. Fast, thoroughly, and creatively.
Reporting from the field – as fast and perfect as humanly possible.
Reviews.
Meeting or attending GM and other automotive events.
Participating (as your schedule permits) on the weekly GM Authority podcast.
As a writer for a car blog, you need the following skills:
Fluency in all things GM and all things auto (over extensive experience).
Aptitude for reporting and feature writing and excellent conversational writing tone (those with writing tones of fearlessness, relentlessness, and wit under duress get extra points). No clowns please (who insist on squeezing in a joke on every line).
Physical/mental endurance.
Ability to take direction to the letter.
Spot stories early off the beaten path and generate ideas on a daily basis.
Take critical feedback and use it to better yourself and the site. If you can't do this, do not apply.
You need to be as reliable as the sun. We will put you through the ringer and make you 10x the writer you wish you were.
How to apply: submit a resume to [email protected] with "Join the Team" in the subject line. Include a document or web link to a sample test blog post which we will judge based on timeliness, quality of writing, automotive depth, breadth of topic/angles, and general pizazz.
Applications that are incomplete or incorrectly submitted will be posted around the office for mocking purposes. Applications sent to the wrong email address will never be read and destroyed upon being sent.
Compensation will be discussed upon reviewing your application and sample post. Keep in mind that we offer very interesting revenue-sharing opportunities!
If the tone of this very fierce post does not terrify you, you may fit in well. WELCOME TO GM AUTHORITY!
[Credit to Gizmodo]
GM Authority is looking for professional automotive journalists with at least three years of experience to join our rapidly-growing team. We pay between $60,000 and $80,000 per year. More details
here
.