US Treasury Injects Another $3.8 Billion Into GMAC
0
Several weeks ago, the US Treasury agreed to give an additional $3.8 billion dollars to GMAC, which finances most loans used to procure GM and Chrysler vehicles (more on this entanglement in a moment). This money is over and beyond two previous rounds of bailouts. The money will go to buttressing GMAC's ResCap division, primarily devoted to home mortgages, through Ditech.com, a household name only after years of annoying television commercials. The additional funds will free GMAC to sell troubled mortgages well below market value. While such sales would result in immediate losses, the move would improve long-term prospects, hopefully making GMAC sufficiently profitable to attract a private sector buyer.
The Treasury commented:
These actions fulfill Treasury's commitments made in May to GMAC in a manner which protects taxpayers to the greatest extent possible. These actions offer the best chance for GMAC to complete its overall restructuring plan and return to the private capital markets for its debt financing and capital needs in 2010.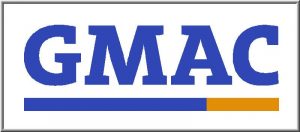 This move is yet another in a long history of attempts to minimize the impact of GMAC on GM. In 2006, GM attempted to divest several of its divisions to raise revenue to fund a turnaround. GMAC was on the chopping block. Cerberus Capital Management, the venture capital firm that made a bid for Chrysler LLC in the dissolution of Damiler-Chrysler, bought 51% of GM's financial wing. Fast forward to rumors in late 2008. GM was reportedly willing to sell the remainder of GMAC to Cerberus in exchange for Chrysler LLC, effectively converting Detroit's Big 3 in to the Big 2. The deal fell through, but Cerberus' involvement in both GMAC and Chrysler explains why Chrysler also has an interest in GMAC's success.
The details of the late 2009 deal will have effects well into 2010 and beyond. Initially, it was expected that GMAC would require $5.6 billion in additional funds. However, the bankruptcies of Chrysler and GM had less of an effect than initially anticipated. As it is, the $3.8 billion deal has increased the Treasury's stake in GMAC to 56%, up from 35% prior to the deal. This increase also means that the Treasury will have the power to appoint 4 of the 9 members of the board prior to to the annual company meeting in late April (up from 2 prior to the deal). This latest injection brings the government's total contribution to $15.6 billion, making the GMAC bailout more costly than even that of Chrysler.
Indeed, this whole saga should place the American automakers among a small set of large corporations calling for more robust financial regulation. Their fate is closely tied to that of the financial industry, but they are less well-protected in the case of a downturn. Financial disasters usually precede the subsequent recession in the real economy. Moreover, the financial sector tends to recover long before the real economy does. By allowing automakers to enter directly into the financial sector, (which seems inevitable without financial regulation), their pocketbooks are the first to be hit and the last to recover. Indeed, GMAC's heavy focus on home and auto loans, representing less diversification than other financial players, is hampering its recovery at a time when many banks are beginning to repay their TARP loans.
GM Authority is looking for professional automotive journalists with at least three years of experience to join our rapidly-growing team. We pay between $60,000 and $80,000 per year. More details
here
.