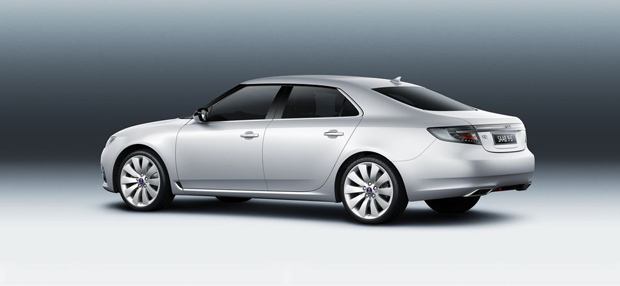 Yesterday, Genii Capital and Bernie Ecclestone submitted a freshly revised bid for Saab, with Spyker Cars following suit. Spyker CEO Victor Muller went on to say that, "We have shown Mr. Whitacre the money" – a direct response to Big Ed's comments earlier in the week, who revealed GM's asking price tag for Saab to be $450 million. Whitacre also told reporters that all bids up to that point came in under that amount. Wyoming-based Merbanco has dropped out of the bidding struggle after submitting a revision of its offer, which was denied by GM.
Then there is Svenska Dagbladet, a Swedish-language newspaper, reporting that Genii and Spyker may team up to submit an even stronger bid for Saab – although this hasn't been confirmed by either company. For its part, Spyker Cars has requested a $574 million loan from The European Investment Bank to go it alone at Saab. Unfortunately, the bank has not yet issued a decision on whether or not it will approve the request. Continued after the jump!Meanwhile, General Motors is said to have reservations about Spyker's Russian connections. The Dutch exotic car maker is backed by Alexander Antonov, a Russian banker. GM is reportedly concerned that, in the scenario Spyker and/or GM lose Saab technology, it would be transferred to Russian automakers, who may combine the country's cheap labor and growing car market to gain an advantage. Antonov runs the Kovers Group, a Russian bank, so it would be possible that he could bring more money to the table.
Late in 2009, media reports have named Dutch billionaire Marcel Boekhoorn as a potential investor in Spyker's attempt to go it alone at Saab. Boekhoorn, however, has issued public denials of involvement while Spyker CEO Victor Muller declined to comment.
What's more, Dagens Industri is speculating that Genii and Spyker might try to involve Renault into a three-way deal, something that would make sense – given that Genii recently purchased 75% of Renault's F1 team. That said, the dedicated fans at SaabsUnited don't think there's any credence to this rumor.
Moreover, effective immediately, GM has replaced Saab CEO and board with Steven Taylor and Peter Torngren in a move to oversee the liquidation of Saab. There are also rumors of GM moving tooling of the all-new Saab 9-5 to China where it may be sold as a Buick, a move that is sure to ignite the fury of many a Saab fan, but one that we think is improbable.
On Tuesday, workers at Saab's Trollhätten plant came together to rally against recently-appointed AllixPartners liquidation firm, telling representatives of the company to "go home." This happened as the very first all-new Saab 9-5 and 9-3 Convertible were completed at the plant. Previous 9-3 'verts were assembled by Valmet in Finland and Magna Steyr in Austria.
In the end, what's clear is that nothing is clear. GM North America President Mark Reuss saying that the already drawn-out bidding campaign may continue well into February, all while GM continues the process of shutting down the brand (and the Save Saab gatherings gain more traction).
Check out the following TV ad for a Save Saab event in Yekaterinburg, Russia.
GM Authority is looking for professional automotive journalists with at least three years of experience to join our rapidly-growing team. We pay between $60,000 and $80,000 per year. More details
here
.