GM Lures More ATT Execs
We are currently looking for experienced automotive journalists and editors to join our team. Make $60k-$80k per year doing what you love. We are also looking for an experienced web developer.
See details here
.
0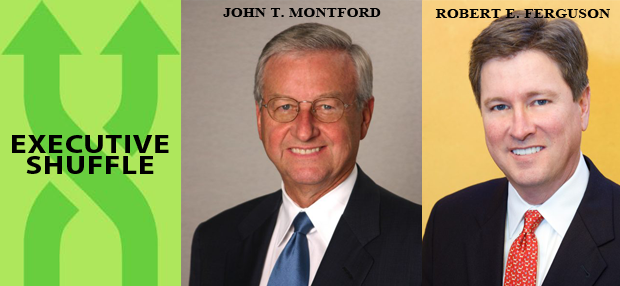 Call it a two-for-one deal: GM is replacing Ken Cole, 62, its chief lobbyist, with two former AT&T employees – John Montford and Bob Ferguson. The development is the latest example of Ed Whitacre's executive recruitment from outside the company. Both Montford and Ferguson worked under Whitacre at the telecommunications giant.
Ferguson, 50, headed up AT&T's state regulatory affairs and made a stop working at Public Strategies Inc. (a business consulting firm that helps companies with their corporate reputation) before coming on board as GM's vice president of government relations. Montford, 66, will take the position as Whitacre's senior adviser and will oversee all of GM's government affairs. He held a similar position at AT&T as senior vice president of state legislative affairs and also spent 14 years in the Texas Senate. Together, Montford and Ferguson will be responsible for GM's lobbying efforts in Washington, D.C.
While many do not see lobbying as a vital part (or any part at all) of the auto trade, it is in fact just as important as other activities like R&D. Lobbying is part of that knitting that makes the world go round while helping Washington realize what our favorite automaker needs (such as bio-fuel and plug-in stations) or what is realistically possible (like CAFE MPG numbers).
The GM Authority Take
I see this as a good move for The General. The power of two heads working together (rather than one) should make these lobbyists' work that much more effective. Add to that the combined experience and successful careers of Montford and Ferguson at AT&T with Big Ed and you begin to get the idea of why I see this move as a plus. GM has all the more talent because of them.
But they better hit the ground running – as this year is sure to be intense and GM has no room for mistakes!
We have GM's full presser after the break, in case you're interested.
PRESS RELEASE
GM Names New Public Policy Leadership
2009-12-30
John T. Montford named senior advisor for Government Relations and Global Public Policy
Robert E. Ferguson joins GM as vice president, Government Relations
Ken W. Cole to remain with GM until later in 2010
DETROIT – General Motors has realigned its government relations and public policy team with the appointment of John T. Montford as a senior advisor to GM Chairman and CEO Edward E. Whitacre, Jr., and Robert E. Ferguson, vice president of Government Relations.
Ken W. Cole, currently the vice president of Government Relations and Public Policy who joined GM in 2001, will remain with the company for the next several months as an advisor until his retirement later in 2010.  Montford will have overall responsibility for Government Relations and Global Public Policy, and will be supported by Ferguson and Michael J. Robinson, the current vice president of Environment, Energy and Safety Policy. The appointments of Montford and Ferguson are effective January 1, 2010.
"John and Bob are proven professionals who have worked in an environment of intense regulatory and political complexity," said Whitacre.  "I've worked with both through a number of issues over the past several years and they have my deep trust and respect.  We thank Ken Cole for his years of service at GM and will continue to draw on his expertise over the coming months."
John T. Montford
Montford has a deep and diverse background in public policy and corporate affairs.  He was most recently senior vice president-state legislative affairs for AT&T.  Previously he served as president of external affairs for Southwestern Bell.  Following the merger of SBC and AT&T, he served as president-western region for AT&T.  He was also the 2005 chairman of the Greater San Antonio Chamber of Commerce.  He has served as an independent director of Southwest Airlines since 2002.
Prior to joining SBC in 2001, Montford was Texas Tech University's first chancellor, and the chief executive officer of the University system.  Before being named chancellor, he served as a member of the Texas Senate for 14 years.  During his tenure in the Senate he served as chairman of the Senate Finance Committee and chairman of the Senate State Affairs Committee.  He was elected president pro tem for the 73rd Legislative Session.  Texas Monthly named Senator Montford among the Top 10 Best Legislators for five legislative sessions.  A graduate of the University of Texas-Austin and UT Law, Montford's professional career began with his service as an officer in the U.S. Marine Corps.  Following his tour of active duty, he launched his legal career in Texas and was later elected as district attorney from 1979 to 1982.
Robert E. Ferguson
Ferguson was most recently a senior strategist for the business advisory firm of Public Strategies, Inc. in Austin, Texas.  In that role, he provided strategic counsel to corporations and other organizations, with a focus on international business, technology and public policy.  Ferguson joined Public Strategies from AT&T, where he was president of state legislative and regulatory affairs.  While at AT&T, Ferguson was responsible for overseeing all external and regulatory issues in the 50 states and for managing the company's public policy organization. He assumed that position in 2005, when SBC Communications and AT&T merged.
Earlier positions with SBC included serving as group president and CEO of Enterprise Business Services. Ferguson was responsible for sales and customer care for SBC's enterprise and federal government accounts and the corporation's long distance, Internet and data communication companies.   Prior positions at SBC included president of Business Communications Services for its western U.S. operations, president of SBC federal relations in Washington, D.C., regional president for Southern California, and managing director for regulatory policy. Before joining SBC Communications in 1996, Ferguson was a senior vice president, partner and general manager at Fleishman-Hillard Inc., serving as the senior consultant to SBC companies on all communications issues.
About General Motors:
General Motors, one of the world's largest automakers, traces its roots back to 1908.  With its global headquarters in Detroit, GM employs 209,000 people in every major region of the world and does business in some 140 countries.  GM and its strategic partners produce cars and trucks in 34 countries, and sell and service these vehicles through the following brands:  Buick, Cadillac, Chevrolet, GMC, GM Daewoo, Holden, Opel, Vauxhall and Wuling.  GM's largest national market is the United States, followed by China, Brazil, the United Kingdom, Canada, Russia and Germany.  GM's OnStar subsidiary is the industry leader in vehicle safety, security and information services.  General Motors acquired operations from General Motors Corporation on July 10, 2009, and references to prior periods in this and other press materials refer to operations of the old General Motors Corporation.  More information on the new General Motors can be found at www.gm.com.
Sweepstakes Of The Month: Win a 2023 Corvette Z06 Convertible. Details here.
We are currently looking for experienced automotive journalists and editors to join our team. Make $60k-$80k per year doing what you love. We are also looking for an experienced web developer.
See details here
.