GM VSS-R Vehicle Set Platform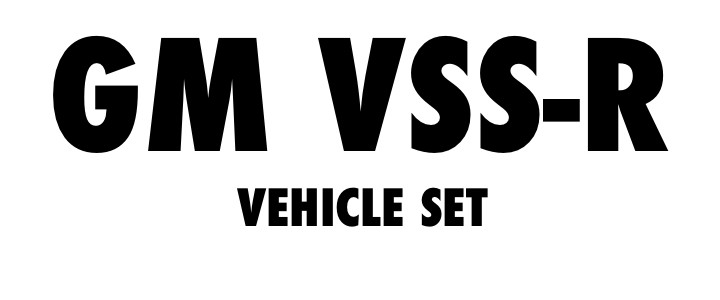 GM VSS-R Vehicle Set Platform
VSS-R, or Vehicle Set Strategy – Rear, is the abbreviated name of an upcoming automotive vehicle architecture set to underpin next-generation, rear-wheel-drive and rear-biased all-wheel-drive cars from General Motors.
Overview
The VSS-R platform, or more appropriately the VSS-R vehicle set, is part of GM's objective to consolidate platforms, reduce complexity, and simplify engineering and manufacturing processes in order to realize significant cost savings and enable the company to deliver better-differentiated designs more quickly to customers around the world. In that capacity, the VSS-R platform would replace all of GM's rear-drive car platforms with a single set.
GM's vehicle sets will employ common components and structures, which will save engineering, purchasing and tooling costs. In theory, the undertaking will also enable GM to better tailor individual models to regional markets and specific sectors. For instance, a small luxury coupe can share many components but not sheetmetal with a full-size luxury sedan.
Development
Development of the VSS process was started by GM CEO Mary Barra when she headed GM's global product development department before succeeding Dan Akerson as CEO in January 2016.
Vehicle Applications
VSS-R will underpin all future rear-wheel-drive and all-wheel-drive cars with a longitudinal powertrain orientation. In addition, it's possible that the VSS-R architecture will underpin RWD or AWD crossovers with a longitudinal powertrain orientation, though whether this will be the case is currently unclear at the time of this writing.
Here are the vehicles we expect VSS-R to underpin, with the first vehicle on the VSS-R set launching in the vicinity of the 2023 calendar year.
Cars
Chevrolet

Future Camaro (seventh or eighth generation)
Potenital replacement for SS Performance Sedan

Buick
Cadillac
Crossovers
Chevrolet
Buick
GMC
Cadillac
Other GM Vehicle Sets
VSS-R will join three other General Motors vehicle sets, including: