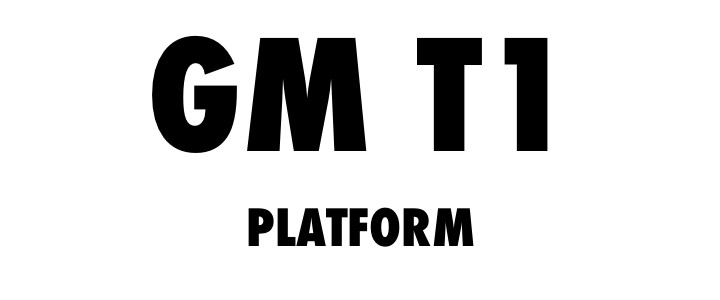 GM T1 Vehicle Platform
The T1 platform, otherwise known as GMT-T1 or T1XX, is an upcoming General Motors vehicle architecture designed to support pickup trucks and body-on-frame SUVs.
T1 is expected to make its debut with the next-gen Chevrolet Silverado and next GMC Sierra. It replaces the GM K2 platform.
Following is speculative and unconfirmed information about the GM T1 platform. This page is a continuous work-in-progress and will be updated on a regular basis as we await official details from General Motors.
If you notice any inaccuracies about the information provided, or have edits to suggest, please let us know here.
Names:
GM T1 platform, GMT-T1, T1XX
Predecessor:
GMT-K2 platform
Successor:
GM VSS-T
Type:
Body on frame
Size:
Full Size
Supported vehicle type:
Pickup truck or SUV
Layout:
Front-Engine, RWD and AWD
Powerplant layout:
Longitudial
Expected debut date:
2019 model year, 2018 calendar year
Vehicles
Chevrolet:
Silverado, Tahoe, Suburban
GMC:
Sierra, Yukon, Yukon XL
Cadillac:
Escalade, Escalade ESV
Buick:
none
Overview
It has been rumored that GM intended to utilize the T1 platform to underpin both its midsize and full-size body-on-frame pickup trucks and SUVs. However, the effort to underpin the mid-size models was scrapped. As such, the platform is now believed to be capable of supporting full-size body-on-frame models.
Engines
T1 will likely support a wide range of GM's four-, six-, and eight-cylinder GM engines and advanced transmissions.
Vehicle Applications
Expected applications of the T1 platform include:
Chevrolet
GMC
Cadillac
Cancelled