GM Duramax 3.0-Liter I-6 Turbo Diesel Engine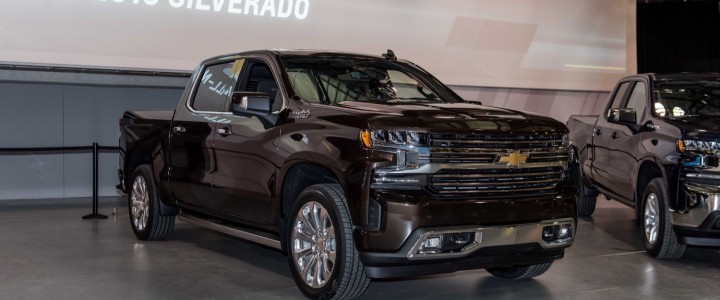 GM Duramax 3.0-Liter I-6 Turbo Diesel Engine
The Duramax 3.0L I-6 is a new turbo-diesel engine produced by General Motors for use in various vehicles, especially full-size half-ton pickup trucks and potentially SUVs. Unofficially known as "baby duramax", the engine is an all-new design from the ground up.
Details
All we currently know about the new 3.0L Duramax diesel engine is that it will displace three liters (3.0L) and have an inline-six (I-6) configuration. Neither General Motors nor Chevrolet have announced any more details about the engine, so that's all we know for the time being.
However, we should note that during the presentation of the all-new 2019 Silverado 1500, GM product chief, Mark Reuss, stated that the new 3.0L Duramax diesel will be class-leading.
"One of the new engine choices is an all-new three-liter Duramax diesel, which is an in-line six that builds on our diesel expertise", said Reuss. "Now I'm not going to go into the numbers today, but some of our competition has already given their numbers on their new diesel, and I am really confident that we'll have the best-performing diesel in this segment".
In order for the new 3.0L Duramax Diesel to be class-leading, it would need to beat 250 horsepower and 440 pound-feet of torque – which is the output of Ford's new 3.0L PowerStroke for the 2018 F-150.
Vitals: 2018 Ram EcoDiesel vs. 2018 Ford F-150

| Truck: | 2018 Ram 1500 EcoDiesel | 2018 Ford F-150 Diesel |
| --- | --- | --- |
| Engine: | 3.0L V-6 EcoDiesel | 3.0L V-6 PowerStroke |
| Power @ RPM: | 240 @ 3600 | 250 @ 3250 |
| Torque @ RPM | 420 @ 2000 | 440 @ 1750 |
| Fuel Economy (CITY / HWY): | 21 / 29 | TBD / 30 |
Specifications
Full specifications for the 3.0L Duramax Diesel engine are currently not available. We will update this section once we have more information.
Pictures
Images of the new GM Duramax 3.0L I-6 engine coming soon.