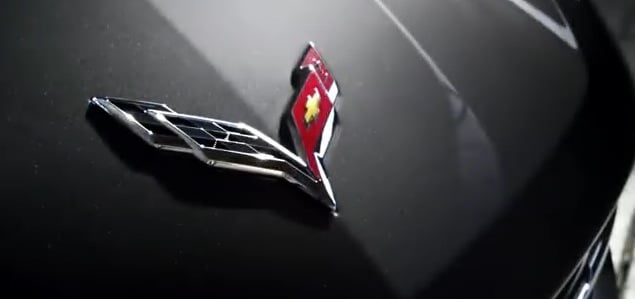 Chevrolet Corvette E-Ray
E-Ray is believed to be the name of an upcoming variant of the Chevrolet Corvette.
Following is speculative and unconfirmed information about the Corvette E-Ray. This page is a continuous work-in-progress and will be updated on a regular basis as we await official details from General Motors and Chevrolet.
If you notice any inaccuracies about the information provided, have recommendations, or suggestions to share, please let us know here.
Evidence
General Motors has filed two applications to register "Corvette E-Ray" and "E-Ray" as trademarks with the United States Patent and Trademark Office.
The automaker's December 16th, 2015 applications specify that the marks will be used to name goods and services in the category of "motor land vehicles, namely, automobiles".
In addition, the fact that most super cars are adding an optional electrified or hybrid powertrain to their lineup — such as Porsche (918), BMW (i8), and Acura (NSX) serve as a further indication that the Corvette should gain an electrified powertrain to keep up from a competitive standpoint.
Expectations
Following is what we expect from the Corvette E-Ray:
A variant of the Corvette C7 with:

An electrified powertrain, with the following possibilities:

Hybrid powertrain optimized for performance, with electric motors augmenting a gasoline powerplant, or
Full plug-in electric powerplant

Differentiating styling elements to differentiate it from the "regular" Corvette C7 Stingray