Chevrolet TrailBlazer
The Chevrolet TrailBlazer (also spelled Trailblazer in certain markets) is a midsize Sport Utility Vehicle marketed by General Motors' Chevrolet brand currently spanning two distinct and separate generations.
Blazer Trim Level
Chevrolet first used the TrailBlazer nameplate in 1999 as top-level trim level for the Blazer. In 2002, the TrailBlazer became a separate model, while the Blazer remained in production until 2005, creating an overlap with the new TrailBlazer SUV and the Blazer SUV.
First Generation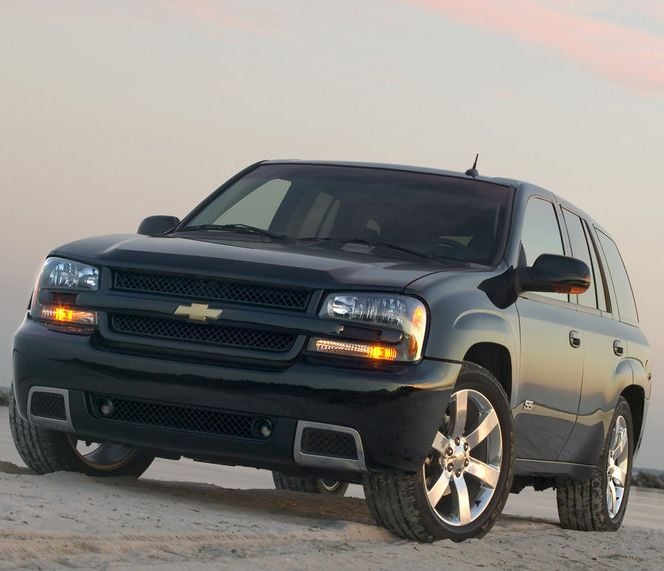 The first-generation Chevrolet TrailBlazer was introduced in 2001 and discontinued in 2008. Spanning the 2002-2009 model years in the U.S., it was available across various global markets, including North and South America as well as Russia and the CIS region.
Based on a pickup truck platform called GMT360 (for regular wheelbase models) and GMT370 (for extended-length EXT models), the TrailBlazer offered four-wheel drive as an option on all models, with automatic engagement as well as the more traditional "4 High" and "4 Low" settings. The only exception to this is the SS model, which features an All wheel drive system.
The TrailBlazer featured an independent suspension in the front and a five-link suspension in the rear. A G80 locking rear differential was optional on all models except for the SS, which has a G86 limited-slip differential (LSD) as a standard feature.
The range-topping LTZ trim level featured an upgraded interior, including leather, a Bose sound system, alloy wheels, four-wheel disc brakes.
Second Generation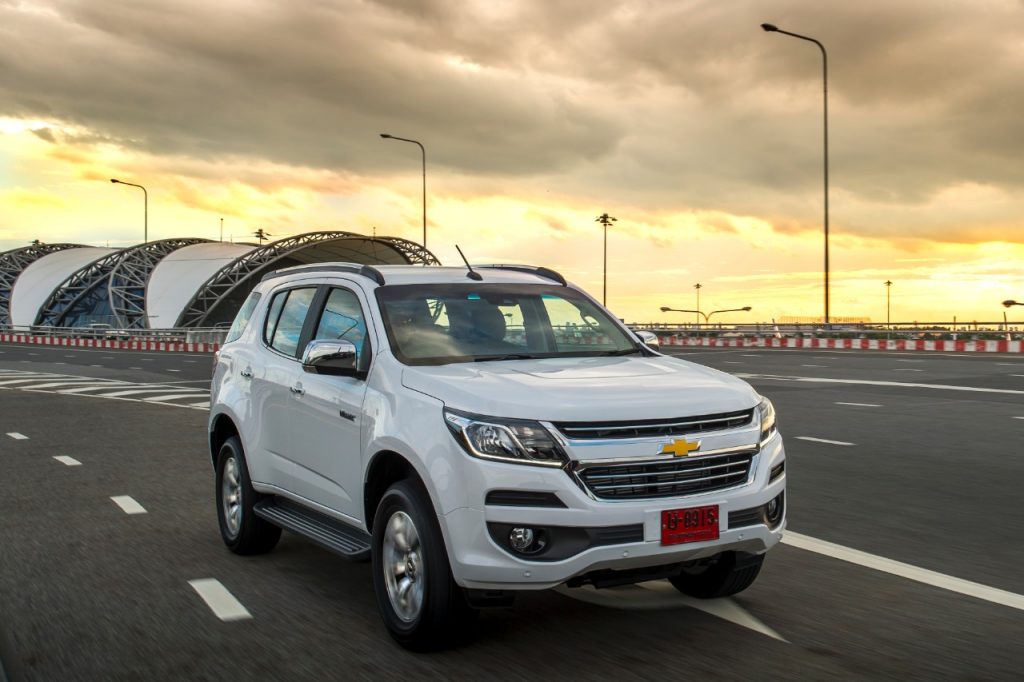 The second-generation Trailblazer was unveiled at the 2011 Bangkok Motor Show on March 21st, 2011. It was preceded by a concept shown at the 2011 Dubai Motor Show. Note that Chevrolet no longer capitalizes the "B" in naming the second-gen Trailblazer.
Like its first-generation predecessor, the second-generation Trailblazer is based on a pickup truck platform that is shared with that of the Asian-market 2012 Chevrolet Colorado.
This model is built in Thailand and Brazil and sold in Oceania (Australia and New Zealand) as well as certain Southeast Asian countries, India, South Africa, Saudi Arabia, and in Australia as the Holden Colorado 7. It is not available in North America.
The 2013 and newer Isuzu MU-X is also based on the second-generation Chevrolet Trailblazer.
Chevrolet TrailBlazer Pages