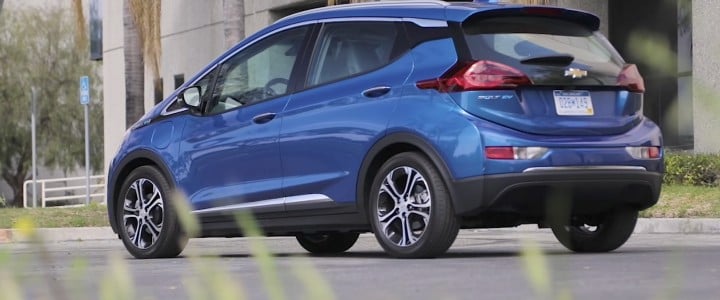 2019 Chevrolet Bolt EV
We expect the Chevrolet Bolt to receive a few minor changes and updates for the 2019 model year.
Following is speculative and unconfirmed information about the 2019 Chevrolet Bolt EV. This page is a continuous work-in-progress and will be updated on a regular basis as we await official details from General Motors and Chevrolet.
If you notice any inaccuracies about the information provided, or have edits to suggest, please let us know here.
Expectations
Following are our expectations of the 2019 Bolt EV:
Possible semi-autonomous driving technology
Upgraded powertrain for a longer driving range
Revised exterior color palette
Revised interior color palette
Revised trim levels and equipment groups
Revised dashboard to address the reported glare issues
Body Styles
The 2019 Chevy Bolt continues to be offered as a small, subcompact five-door hatchback that could be characterized as a crossover. In fact, Chevrolet positions the Bolt as a crossover.
Platform
Like all first-generation units of the Chevrolet Bolt EV, the 2019 Bolt rides on the GM BEV2 platform that is derived from the Gamma 2 platform.
Production
The 2019 Chevy Bolt is assembled by GM USA at the GM Lake Orion plant in Michigan, USA.
Availability
We expect the 2019 Bolt to launch in the third quarter of the 2019 calendar year.
Beyond 2019
The 2019 model year will be the third year of production for the first-generation Chevy Bolt. An all-new, next Chevy Bolt EV will not launch for a few more model years.
2019 Chevrolet Bolt EV Pages