2019 Chevrolet Blazer Price, Models, Trim Levels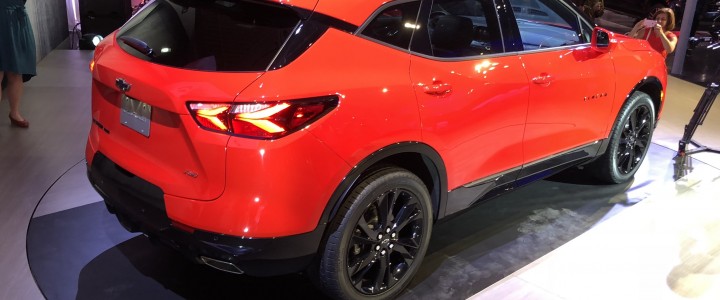 2019 Chevrolet Blazer Price, Models, Trim Levels
The 2019 Blazer will be offered in four general trim levels, while having an expected starting price in the $28,000 range.
2019 Blazer Models & Trim Levels
We expect the 2019 Blazer to be offered in the following trim levels:
Chevrolet says that each model in the lineup offers a unique look with distinct styling to suit different customers' tastes, including unique grille appearances, additional bright chrome on the Premier trim and a more sinister-looking, blacked-out appearance for the Blazer RS.
2019 Blazer Price
We expect the 2019 Blazer price to start in the $28,000 range. Official pricing information has not yet been announced, and will do so closer to the 2019 Blazer release date in early 2019.
2019 Chevrolet Blazer Pictures