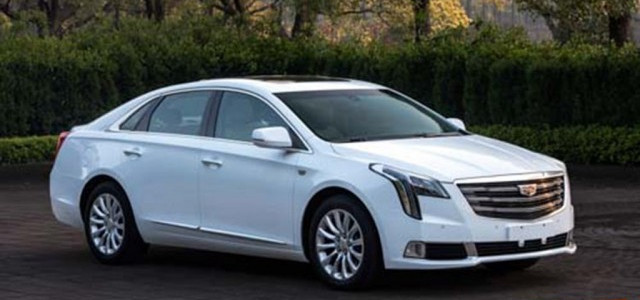 2019 Cadillac XTS
The Cadillac XTS will likely receive a few minor changes and updates for the 2019 model year after the midcycle refresh it received for the 2018 model year.
Following is speculative and unconfirmed information about the 2019 Cadillac XTS. This page is a continuous work-in-progress and will be updated on a regular basis as we await official details from General Motors and Cadillac.
If you notice any inaccuracies about the information provided, have recommendations, or suggestions to share, please let us know here.
We initially thought that the 2019 Cadillac XTS would receive a refresh or midcycle enhancement. Instead, these changes arrive for the 2018 model year. See more about the 2018 Cadillac XTS.
2019 Cadillac XTS Expectations
Following are our expectations of the 2019 Cadillac XTS:
Minor changes to exterior color options
Potential powertrain updates, including:

New base V-6 engine – the 3.6L LGX V-6 to replace the last-generation LFX
New 9-speed transmission 9T65 automatic transmission to replace the current 6-speed
Outside of these updates, we expect the remainder of the vehicle to remain largely same as the current 2018 model.
To note, Cadillac was initially planning on discontinuing the XTS before the 2020 model year, but Cadillac President Johan de Nysschen has confirmed that the XTS vehicle program lifecycle has been extended beyond this timeframe. The move is believed to have been made to better serve "traditional" Cadillac customers, while the remaining Cadillac vehicles such as the ATS, CTS, and CT6 (as well as their respective CT# replacements) are meant to attract new customers to the Cadillac brand, ones that have been purchasing vehicles from rival automakers.