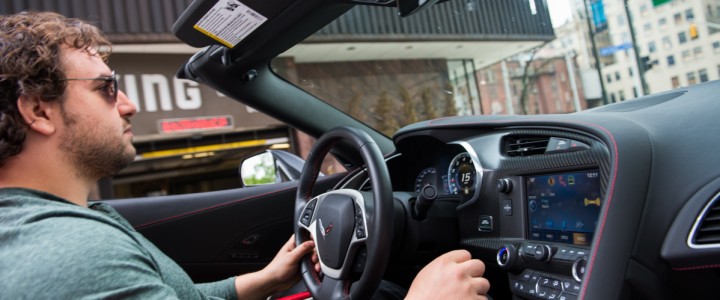 Manoli Katakis
Editorial Director
Manoli is a managing partner and Editorial Director for the Motrolix network and its websites, beginning with GM Authority in late 2009. A lifelong Michigander and current Detroit resident, GM's world headquarters is pretty much always within eyesight, as he ponders and analyzes the company's products and strategy.He's also the company's resident mixed martial artist, which really comes in handy during auto show media scrums.
Holding a degree in journalism from Oakland University, he's one of those rare Millennials that actually applies his years of college education into a field he ended up working in. A resident of Detroit, his ability to show out-of-towners and suburbanites that there's more to the city than Greektown is uncanny. When not autocrossing his Chevrolet Volt at Detroit SCCA region events, he's likely perfecting his culinary skills and keeping up with the latest happenings in his ever-evolving city.
Manoli has attended performance driving courses at both Ron Fellows Performance Driving School at Nevada's Spring Mountain Raceway, and CGI Motorsports at Michigan's Gingerman Raceway. He also has track driving experience at Illinois' Autobahn Country Club and Wisconsin's Road America, as well as select off-roading experience. Somehow, he's even driven Corvettes on GM's Milford Road Course. His favorite automotive experience was attending the 24 Hours of Le Mans in 2015, and some of his favorite GM cars include: C10 Chevrolet trucks, the GMC Typhoon, C2 Corvette, Cadillac CTS-V Wagon, Pontiac Fiero, Pontiac Firebird, and more.