China Has Its Own Endearing Nickname For The Chevrolet Camaro
10
China is the world's largest automotive market and the population is becoming increasingly interested in custom cars, motorsports, car shows and everything else that has become synonymous with automotive culture elsewhere.
Another way China is showing its massive interest in cars is by giving popular vehicles endearing Mandarin nicknames. As Quartz reports, Chinese car fans do this for two reasons: because the foreign brand name may be hard to pronounce, or because it sounds like an existing phrase in Mandarin.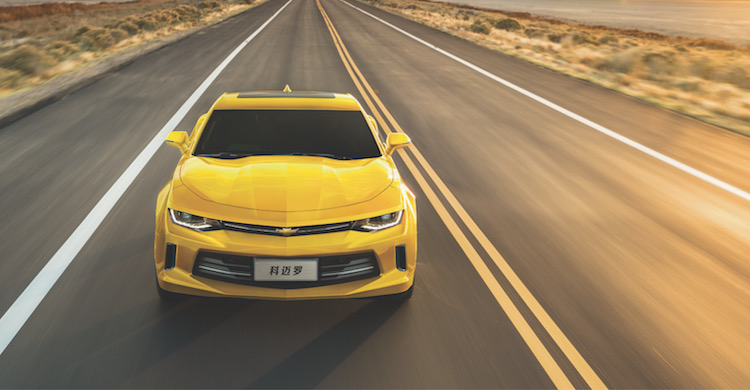 For example, the Bugatti Veyron is known as the 肥龙 (féi lóng), or "fat dragon," because of its round shape and the fact that "Veyron" sounds like "lóng" in Mandarin, which means "dragon." Porsche gets a decidedly less endearing nickname – it's sometimes referred to as 破鞋 (pò xié), or "broken shoes" due to the similar pronunciation of the phrase in Mandarin. Mercedes' 'AMG' performance sub-brand, meanwhile, is called 爱母鸡 (aì mǔ jī), or "love the hen" due to the similar pronunciation.
So what do Chinese car fans call the Chevrolet Camaro? Not surprisingly, they refer to the American muscle coupe as 大黄蜂 or "dà huáng fēng" whcih literally translate to "bumblebee." This is of course a reference to the Camaro's consistent appearance in the Transformers' films, where the vehicle is often protrayed as a yellow and black Autobot nicknamed Bumblebee.
Transformers: Age of Extinction is among the top 20 highest grossing movies in Chinese box office history, while the other instalments in the series were also immensely popular in the country. It's therefore hardly surprising that the population sees the Chevrolet Camaro and immediately thinks of the movie franchise. The power of product placement!
China remains an important market for GM, however its sales decreased by 12.2 percent in the country in Q2 2019mid what the automaker called "a significant product changeover."
Subscribe to GM Authority for more Chevrolet Camaro news and around-the-clock GM news coverage.
GM Authority is looking for professional automotive journalists with at least three years of experience to join our rapidly-growing team. We pay between $60,000 and $80,000 per year. More details
here
.