2019 Camaro Convertible Loses Comparison For Tiny Trunk
18
The 2019 Chevrolet Camaro Convertible carries the torch as one of the few affordable sports cars out there that still offers unlimited headroom with the top down, that is. However, its chief rival, the 2019 Ford Mustang Convertible, ticks all the same the boxes – muscular styling, thumping V8 power and a fabric roof that disappears fast enough to make a getaway at a California stoplight. As such, Motor Trend recently tested these two icons in a head-to-head comparison that looked at performance, drivability, and surprisingly, practicality.
First up, let's tackle performance. Peak output figures are close, with the 2019 Camaro Convertible producing 455 horsepower at 6,000 rpm and 455 pound-feet of torque at 4,400 rpm thanks to its naturally-aspirated 6.2L LT1 V8. By comparison, the Mustang lays down 460 horsepower at 7,500 rpm and 420 pound-feet of torque at 4,600 rpm.
No surprise, then, that straight-line acceleration was a wash. Both contenders managed a run to 60 mph in 4.4 seconds and sprint down the quarter mile in 12.7 seconds. Trap speeds clocked in at 112.9 mph for the 2019 Camaro Convertible and 113.6 mph for the 2019 Mustang Convertible.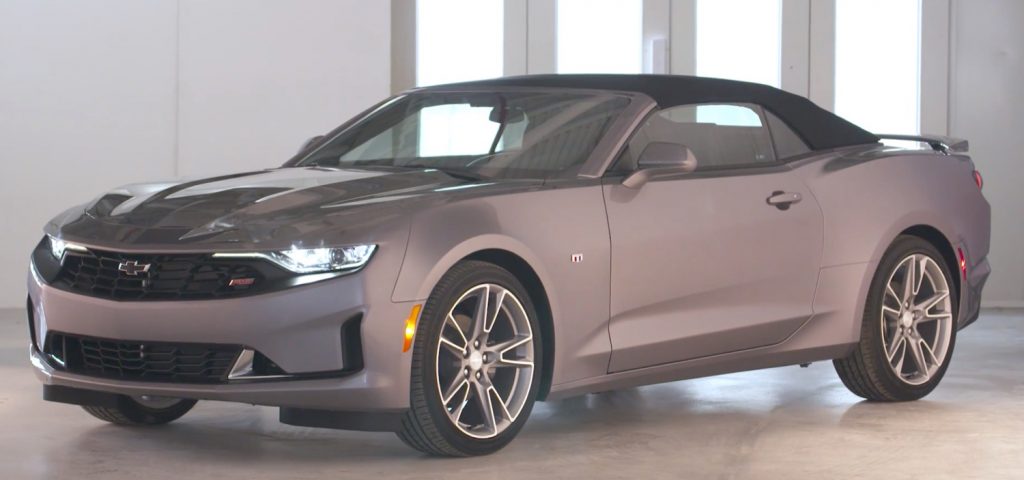 The figure eight test was also quite close, with both the Camaro and Mustang posting a run time of 24.3 seconds. Lateral acceleration figures peaked at 0.82 G of stick for the Chevrolet and 0.80 G for the Ford.
2019 Camaro Convertible vs. 2019 Mustang Convertible

| | 2019 Camaro Convertible SS | 2019 Mustang Convertible GT |
| --- | --- | --- |
| Engine | 6.2L V8 | 5.0L V8 |
| Power (hp @ rpm) | 455 @ 6000 | 460 @ 7500 |
| Torque (lb-ft @ rpm) | 455 @ 4400 | 420 @ 4600 |
| Transmission | Six-speed manual | Six-speed manual |
| Curb Weight (lbs) | 3949 | 3980 |
| 0-60 mph (sec) | 4.4 | 4.4 |
| Quarter Mile (sec @ mph) | 12.7 @ 112.9 | 12.7 @ 113.6 |
| 60-0 mph (ft) | 103 | 106 |
But the numbers on paper don't tell the whole story. Motor Trend praised the Camaro as "neutral" and "well balanced," the Mustang was much more of a handful.
"Like its namesake, the Mustang fights and bucks when pushed hard," Motor Trend writes. "It understeers into the corner and then suddenly snaps into oversteer on corner exit."
So then – Camaro for the win, right? Not so quick.
Out on the street, the Mustang found its stride, with the Motor Trend testers relishing in the comfy ride offered by the Ford's MagneRide suspension, as well as the Stang's healthy V8 pull.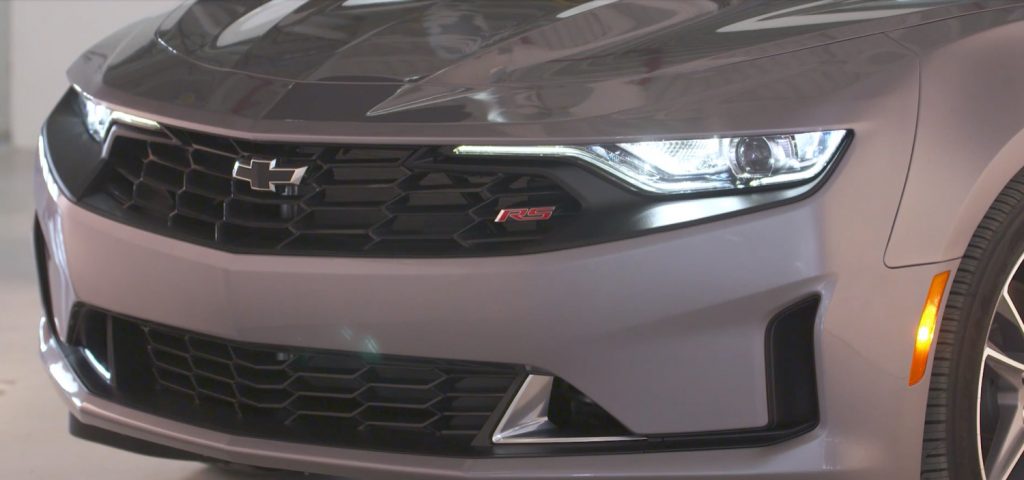 Not that the Camaro wasn't equally joyful to drive on the public twisty bits. "The Camaro SS charges from bend to bend like the mighty Mississippi – its chassis, steering, and suspension are so well sorted and balanced that there's just no way GM is paying its Camaro engineers enough," Motor Trend wrote.
The publication's final test was a judgment on the practicality of both vehicles. It was there that the 2019 Camaro Convertible was criticized for having a tight cabin and uncomfortable ergonomics. Surprisingly, Motor Trend also knocked the Camaro for its trunk size, which became "useless with the top down."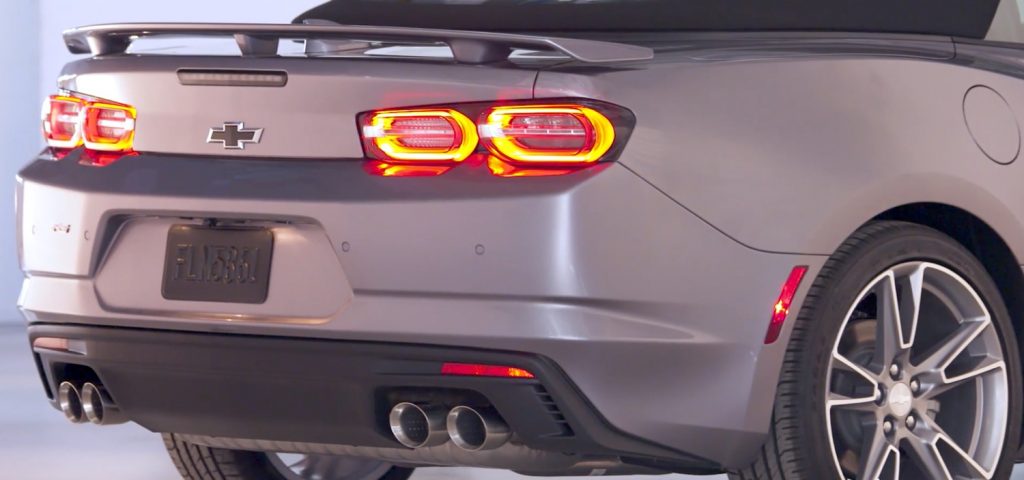 By comparison, the Mustang offered far more storage and comfort, and despite its wooly handling, it managed to secure the win.
In the end, the 2019 Camaro Convertible was deemed the better performance car, but Motor Trend still handed the victory to the 2019 Mustang Convertible for being "the far better convertible."
Source: Motor Trend
 Subscribe to GM Authority for more Camaro news, Chevrolet news, and 24/7 GM news coverage.
GM Authority is looking for professional automotive journalists with at least three years of experience to join our rapidly-growing team. We pay between $60,000 and $80,000 per year. More details
here
.