What If GM Engines Adopted The TriPower Name More Broadly?
23
"What's in a name? That which we call a rose by any other name would smell as sweet," wonders Juliet of her star-crossed lover Romeo in Shakespeare's most famous tragedy. The famous phrase comes from Juliet's frustration that Romeo's house hinders her marriage to him. He is, after all, a Montague, and she a Capulet. In Romeo and Juliet, names matter. They have meaning and history, and can conjure up anger, joy, and, in Juliet's instance, frustration. In literature, few names conjure as many emotions as Romeo and Juliet, Montague and Capulet. But for General Motors and its slew of engines, a name has the potential to not conjure up any feelings whatsoever other than confusion. After all, GM has a lot of different engine names, but none enjoy any high levels of recognition.
Ask a regular owner of a current-generation Buick Regal Sportback, Chevy Camaro Turbo, or Cadillac ATS 2.0T if they know the name of the engine that powers their vehicle, and chances are that Ecotec, the correct answer, won't be something they say. As we noticed in the past, this puts GM at somewhat of a disadvantage, while other automakers enjoy more recognized engine brands. Ford's EcoBoost has skyrocketed in mind share over the past decade, and Mazda is heavily promoting its SkyActiv propulsion brand. GM currently has Ecotec for cars and crossovers, EcoTec3 for trucks (replacing Vortec), Blackwing for the new Cadillac-exclusive beast, and Duramax for diesel engines. Coincidentally, Duramax is (arguably) GM's most well-known engine brand, but TriPower has the ability to change that for gasoline engines.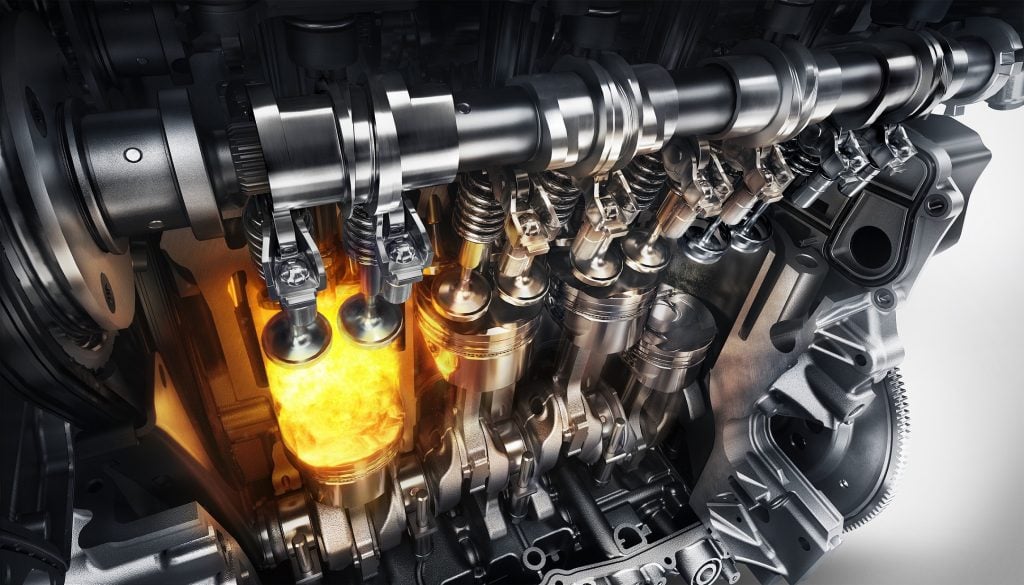 General Motors reintroduced the TriPower name in 2018 on two new engines: the 2.0L LSY I-4 Turbo and 2.7L L3B I-4 Turbo. The last time GM used the TriPower name was back in the late 1950s and 1960s, though the brand was written as Tri-Power. Back then, the name was given to an arrangement of three two-barrel carburetors on performance-oriented Pontiac V8 engines. Today, TriPower is the name given to a new GM engine architecture that is designed to make the most of the engine's available power at all speeds.
The modern-era TriPower engine delivers continuously variable lift timing, variable valve lift heights and Active Fuel Management (cylinder deactivation) all in one engine. The goal is to maximize performance and efficiency when needed. The 2.7L L3B engine made its debut in the 2019 Chevrolet Silverado 1500 and 2019 GMC Sierra 1500, while the smaller 2.0L LSY engine powers the 2019 Cadillac XT4, and is available in the 2019 Cadillac CT6. The LSY will soon become available in the 2020 GMC Acadia, 2020 Cadillac XT5, and 2020 Cadillac CT5, among other future GM models.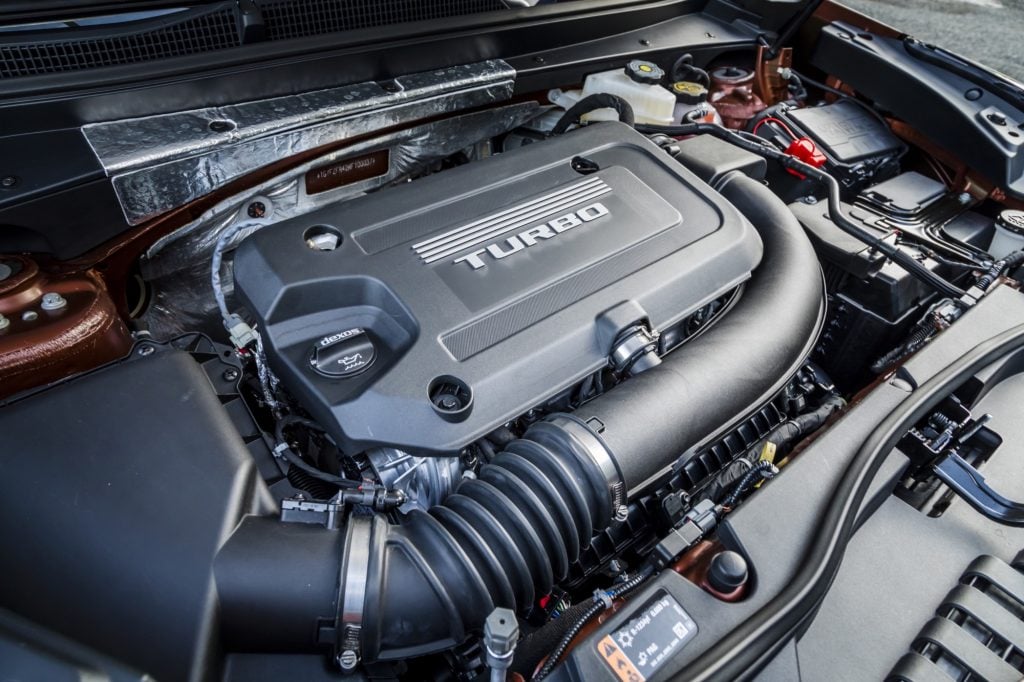 Not only are these two TriPower GM engines compact, but they're also powerful and refined. The 2.7L L3B makes 348 horsepower and 348 pound-feet of torque, while the 2.0L LSY produces 258 horsepower and 258 pound-feet of torque. That kind of performance prowess would be easy to market, as not only does it harken back to an iconic nameplate of yesteryear, but there's also real, tangible technology underlining the name.
At the end of the day, Ecotec as a GM engine brand never took off, and the new TriPower name has the ability to change that. After all, it's evocative, and it means something… because names matter, Juliet be damned.
So what do you think? Should General Motors begin using the TriPower name more broadly across its portfolio of engines? Vote in our poll and sound off in the comments.
Subscribe to GM Authority (it's free!) for the latest GM engine news and around-the-clock GM news coverage.
GM Authority is looking for professional automotive journalists with at least three years of experience to join our rapidly-growing team. We pay between $60,000 and $80,000 per year. More details
here
.