You'll Be Able To Disable Engine Auto Stop-Start In The Cadillac XT6
10
We haven't yet seen the Cadillac XT6 in the flesh, but thanks to the investigative work done by our sister site, Cadillac Society, we now know that the three-row crossover SUV will feature a user-defeatable engine auto stop-start system.
The latest Cadillac XT6 spy shots give us a really good look at the CUV's center stack and infotainment system screen, which will be very similar – if not identical – to those of the XT5. Enhancing the photo reveals a button for enabling and disabling the engine auto stop-start feature.
While the current Cadillac ATS, CTS and CT6 all feature the same button, the Cadillac XT5 does not offer drivers the ability to disable the engine auto-stop feature. This has resulted in all kinds of dissatisfaction among XT5 owners, as well as potential buyers, a circumstance that probably doesn't exactly help XT5 sales volume.
As such, it would seem that GM and Cadillac have learned their lesson from not offering a way to disable the auto stop-start feature on the XT5. That's great news for future XT6 owners, though it doesn't really help current owners of the XT5 who hate that they can't turn it off on their cars.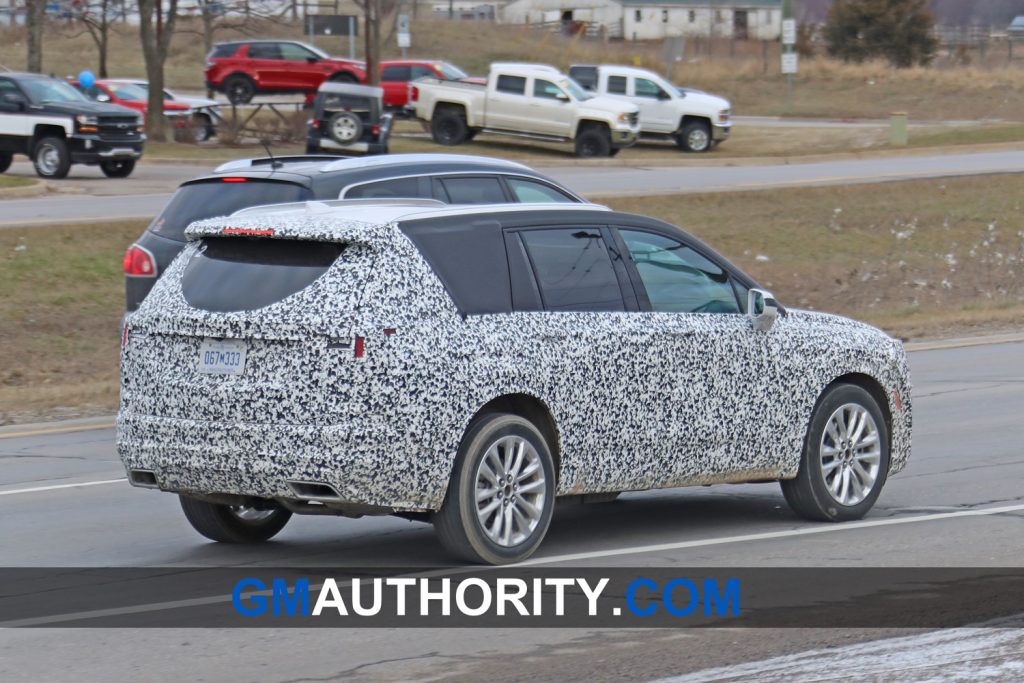 We expect the Cadillac XT6 to bow at the North American International Auto Show in Detroit in the next few days, so stay tuned to GM Authority for Cadillac XT6 news coverage and ongoing Cadillac news.

About Cadillac XT6
The Cadillac XT6 is an upcoming premium luxury crossover with three rows. The model represents a new addition to the Cadillac model range as part of the brand's crossover expansion strategy, and will slot above the the compact Cadillac XT4 and midsize Cadillac XT5 in the Cadillac crossover SUV lineup.
The XT6 is expected to launch in North American and China in the 2019 calendar year as a 2020 model. It is expected to be based on the extended-length wheelbase variant of the GM C1 platform. The regular-wheelbase variant of the same platform underpins the XT5. In that regard, the XT6 will essentially be a stretched version of the XT5, with the stretching being the result of a longer wheelbase and at the rear, elements that enable it to accommodate three rows. The rest of the vehicle is expected to be very similar to the XT5.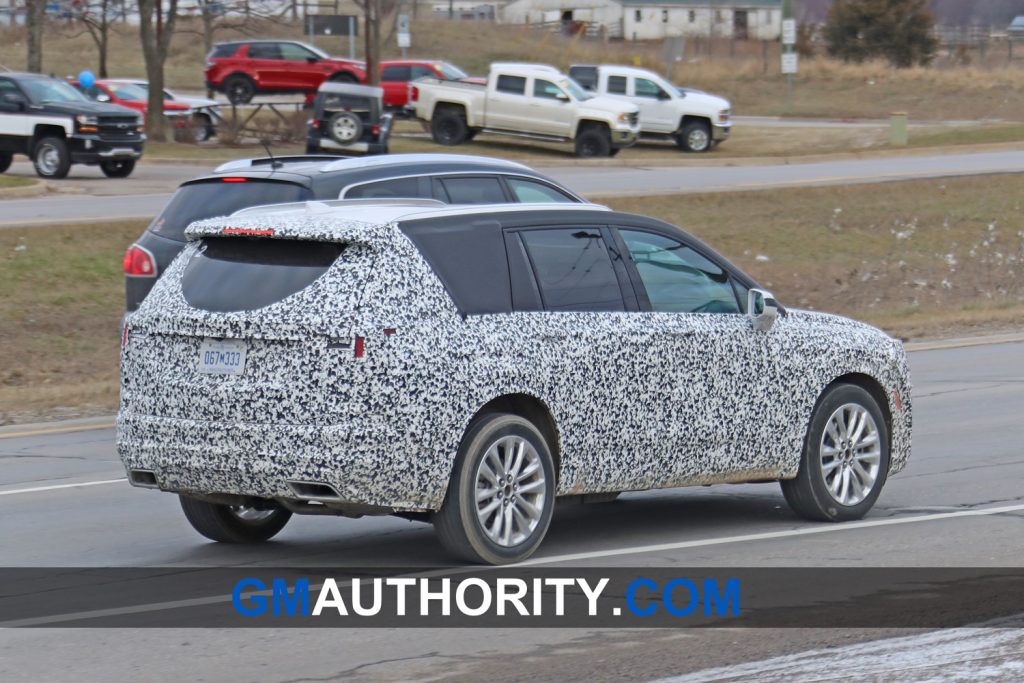 A set of new spy pictures in December 2018 revealed that the Cadillac XT6 will have an interior identical to that of the XT5, but with the addition of rotary controls for the infotainment system.
The XT5 is expected to be produced across the following GM plants globally:
Related News & Info