Cadillac XT6 Cabin Revealed In New Spy Pictures
80
Two days ago, we brought you exclusive news that the upcoming Cadillac XT6 will have an identical cabin to that of the Cadillac XT5. And as luck would have it, our spy photographer just caught up to an XT6 prototype, and managed to snap some photos of its interior, confirming our report.
The photos show the Cadillac XT6 prototype as having an identical "winged" dashboard layout, along with exactly the same center stack and center console as the XT5.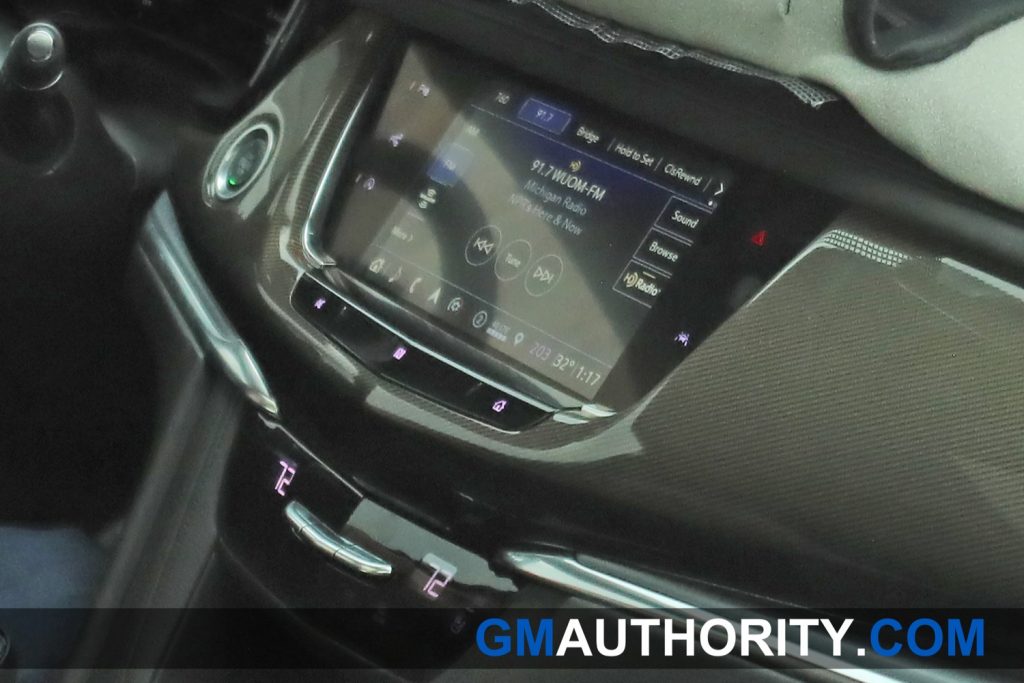 The center stack starts out with two horizontally-placed air vents, which are covered by cloth camouflage in these photos. It is followed by an 8-inch screen running the latest version of the Cadillac User Experience infotainment system and, in this case, tuned to Michigan's 97.1 FM The Ticket.
Notably, the touch-based volume control slider – typically situated right below the screen – is gone (more on that in a jiffy). The screen is followed by a row of HVAC controls and an open, cover-less storage space completes the center stack.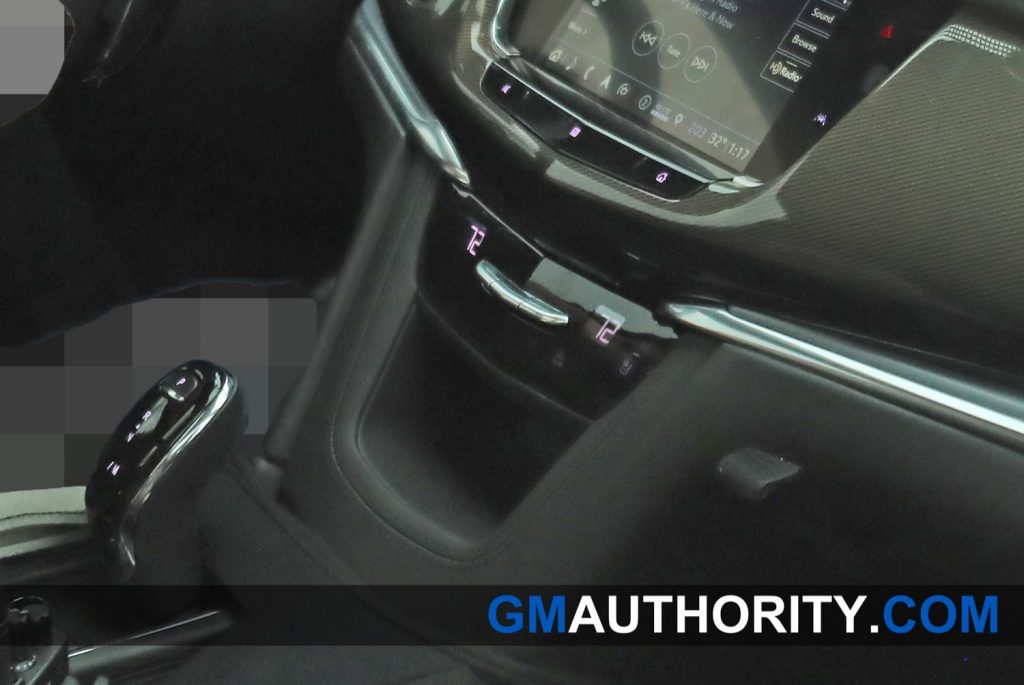 The center console is the only place where the new Cadillac XT6 is different from the XT5: two rotary controls for the infotainment system reside immediately aft of GM's first-generation Electronic Precision Shifter. Initially introduced on the all-new 2019 Cadillac XT4 and on the (soon-to-be-discontinued) 2019 CT6 facelift, the smaller control handles volume adjustments, while the larger control behind it drives the screen.
The tactile controls address what is probably the biggest complaint about the CUE infotainment system, which relied solely on touch inputs prior to the introduction of these rotary controls. We should also note that we fully expect the refreshed 2020 Cadillac XT5 to adopt these controls just as well.
So, that's as good a confirmation as any that the Cadillac XT6 cabin will be identical to that of the XT5, while gaining rotary infotainment controls and three rows of seating.

About Cadillac XT6
The Cadillac XT6 is a three-row premium luxury crossover. The model represents a new addition to the Cadillac model range as part of the brand's crossover expansion strategy. It slots above the the compact Cadillac XT4 and midsize Cadillac XT5 in the Cadillac crossover SUV lineup. Its size classification can be best described as "midsize plus", as it is bigger than midsize but not big enough to be classified as full-size.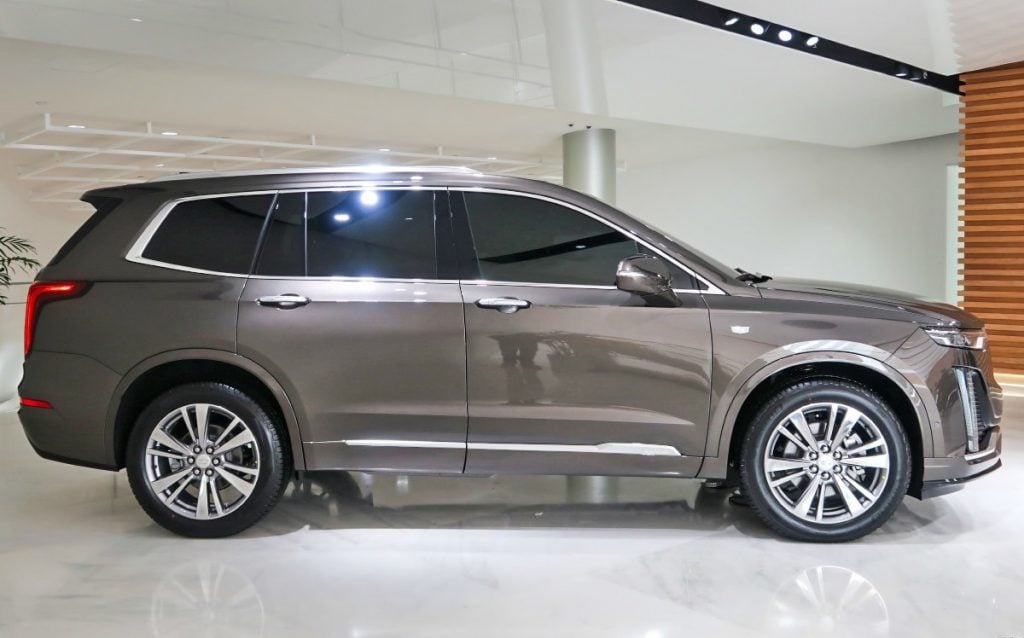 The XT6 was announced at the 2019 North American International Auto Show in January 2019 and goes on sale in the spring of the 2019 calendar year as a 2020 model. It is based on the regular-length variant of the GM C1 platform shared with the XT5, but with more rear overhang than the XT5. That extended rear overhang enables it to accommodate a third row. The rest of the vehicle is very similar to the XT5, including its engine, transmission, and cockpit.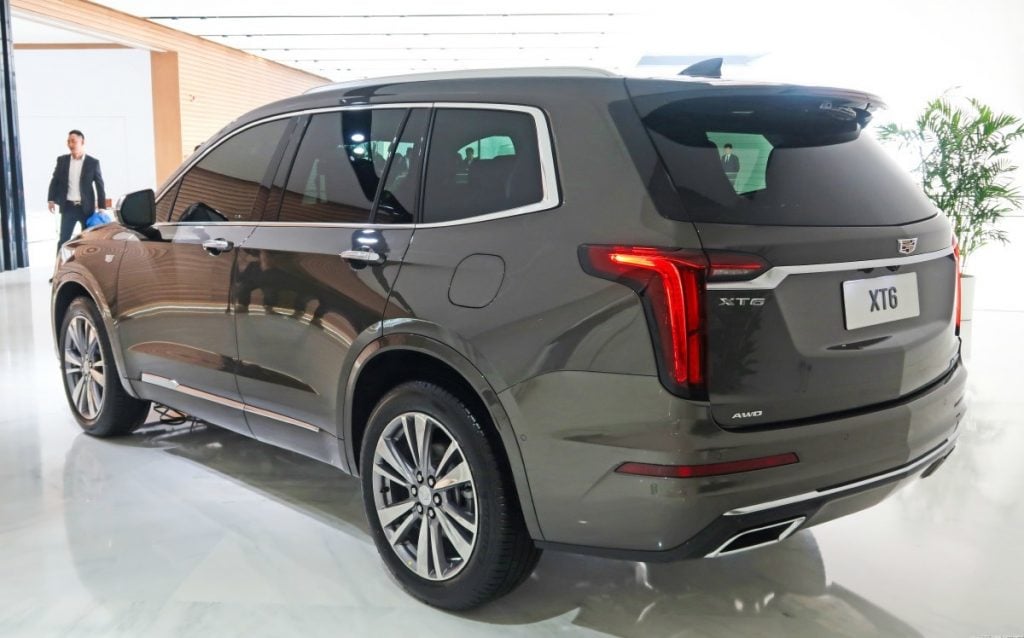 The XT5 is produced at the following GM plants globally:
Related News & Info