Check Out The New Red Horizon Tintcoat Color For The 2019 Cadillac XT5
0
The Cadillac XT5 adds three new exterior colors for the 2019 model year – Shadow Metallic, Dark Mocha Metallic, and Red Horizon Tintcoat. Here's our first look at the new Red Horizon hue.
Assigned color code GPJ and touch-up paint code WA-434B, Red Horizon Tintcoat is the only red hue available for the 2019 Cadillac XT5.
The new Red Horizon Tintcoat color is not included in the base price of the 2019 XT5. Instead, it carries an added cost of $1,225.00. It is available in conjunction with all trim levels and is available with all interior color combinations.
2019 Cadillac XT5 Trim Levels:
XT5 base (1SA, 1SB)
Luxury (1SC, 1SD)
Premium Luxury (1SE, 1SF)
Platinum (1SH)
2019 Cadillac XT5 Interior Color Combinations:
Sahara Beige with Jet Black
Jet Black
Cirrus with Dark Titanium
Maple Sugar with Jet Black
Availability
As of this writing, dealers are well-stocked with the 2019 Cadillac XT5, since the GM Spring Hill factory in Tennessee has been assembling and shipping the 2019 model to dealers for the past several weeks. Models coated in Red Horizon Tintcoat can already be found on dealer lots. Availability varies by dealer, so check with yours for complete details.

About Cadillac XT5
The Cadillac XT5 is a premium luxury crossover that replaced the Cadillac SRX in the Cadillac range. The XT5 slots between the compact Cadillac XT4 and upcoming three-row Cadillac XT6 in the Cadillac lineup.
Currently in its first generation, the XT5 was introduced for the 2017 model year. The vehicle is based on the regular-length wheelbase variant of the GM C1 platform shared with the second-generation GMC Acadia and upcoming, future Chevrolet Blazer. A longer-wheelbase variant of the same platform underpins the second-gen Chevrolet Traverse and Buick Enclave.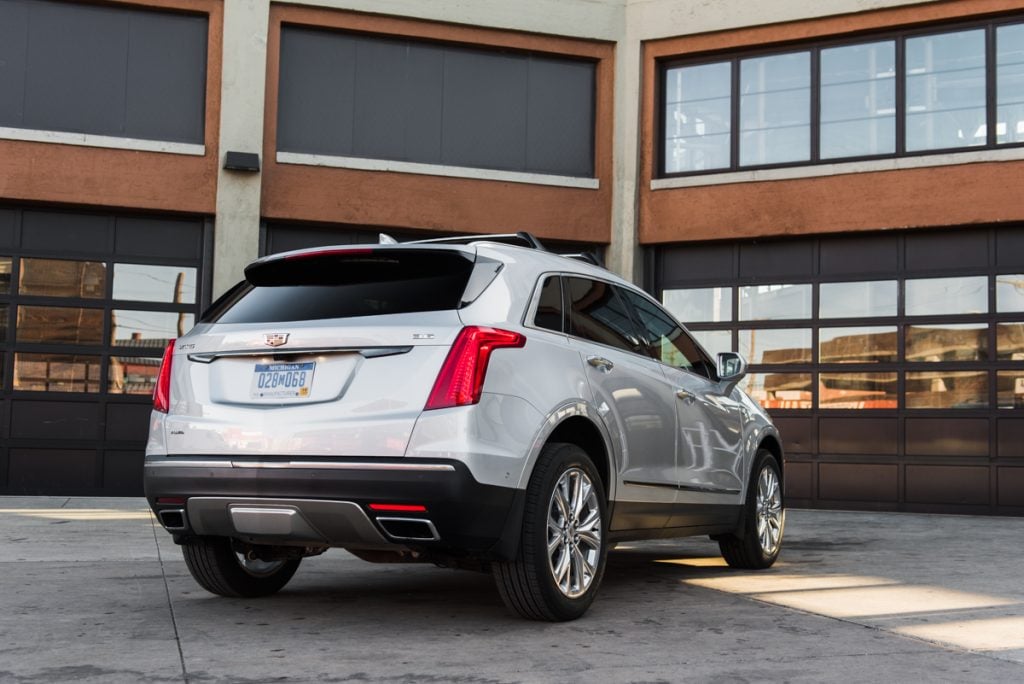 For the 2018 model year, the XT5 received several new exterior colors, a new "base" trim level that offers all-wheel-drive, the Rear Seat Reminder technology, and various new accessories.
For the 2019 model year, the XT5 deletes four existing exterior colors to make room for four new ones, while making a couple package-level changes: the Driver Awareness Package becomes standard on the Luxury model while the Driver Assist Package becomes standard on the Platinum model. Two sets of 20-inch wheels become available. In addition, the 2019 XT5 receives a new, second-generation wireless smartphone charging system that is higher power is now compatible with Apple iPhones. Finally, Provence leather replaces micro-suede on the mid-panel of the instrument panel.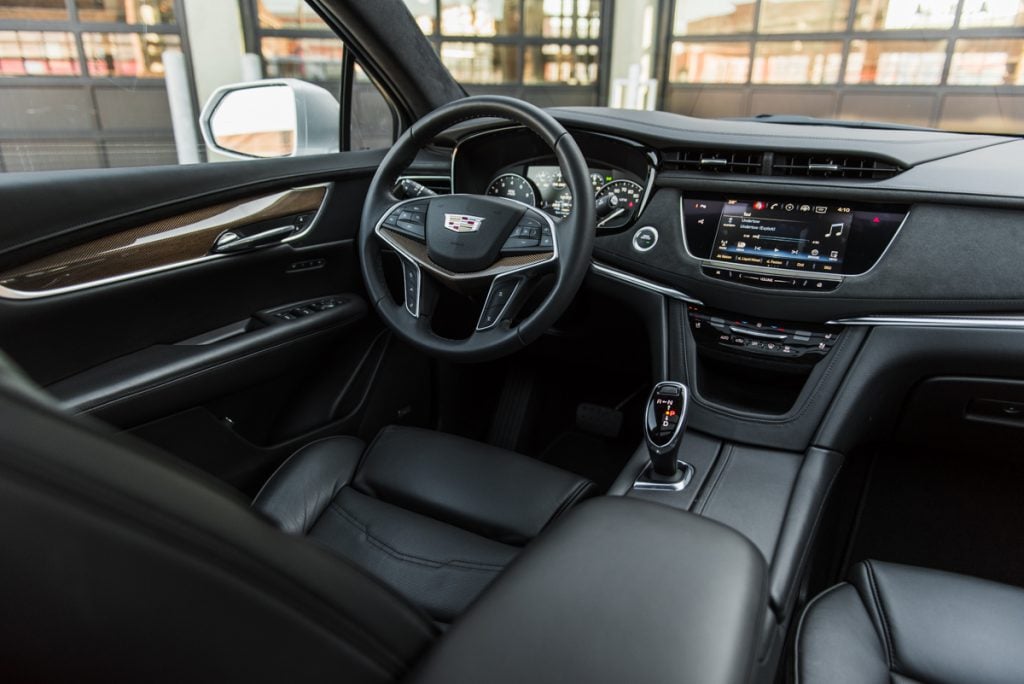 The 2020 model year will deliver a mid cycle update that includes revised trim level structure (adopting the Cadillac Y trim level strategy), slight revisions to the exterior design, a few small updates to the interior, and the introduction of a 9-speed automatic transmission in place of the 8-speed unit on the 2017-2019 models.
The XT5 is produced across the following GM plants globally:
Related News & Info
Cadillac XT5 Photo Gallery
2017 Cadillac XT5
2020 Cadillac XT5