Here's The New Green Mist Metallic Color For Chevy's 2019 Bolt EV
1
The 2019 Chevy Bolt EV adds three new exterior colors to its color palette – Shock, Slate Gray Metallic and Green Mist Metallic. Here's our first look at the new Green Mist Metallic hue.
Assigned color code G9A and touch-up paint code WA-454C, Green Mist Metallic is one of two green hues available for the 2019 Bolt EV, along with the bright, new Shock color.
The new Green Mist Metallic color is included in the base price of the 2019 Bolt EV. It is paired with the black front grille and is available in conjunction with all trim levels and all interior color combinations.
2019 Chevrolet Bolt EV Trim Levels:
2019 Chevrolet Bolt EV Interior Color Combinations:
Dark Galvanized with Sky Cool Gray
Dark Galvanized Gray
Light Ash Gray with Ceramic White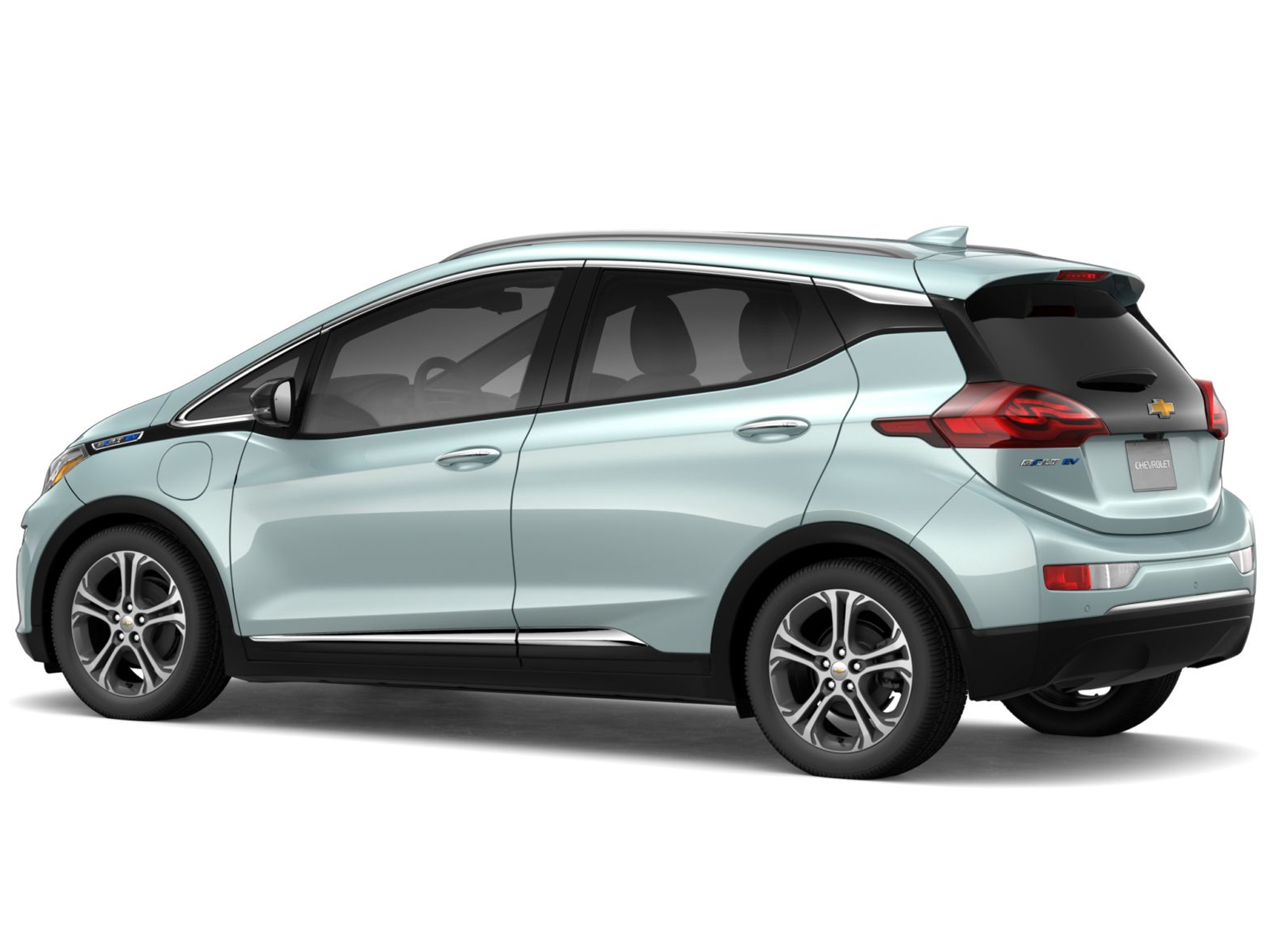 Availability
As of this writing, U.S. Chevy dealers are well-stocked with the 2019 Volt, since the GM Detroit-Hamtramck factory in Michigan has been assembling and shipping the 2019 model to dealers for the past several weeks. Models in the Green Mist Metallic exterior color are currently en route or just arriving on dealer lots. Availability varies by dealer, so check with yours for complete details.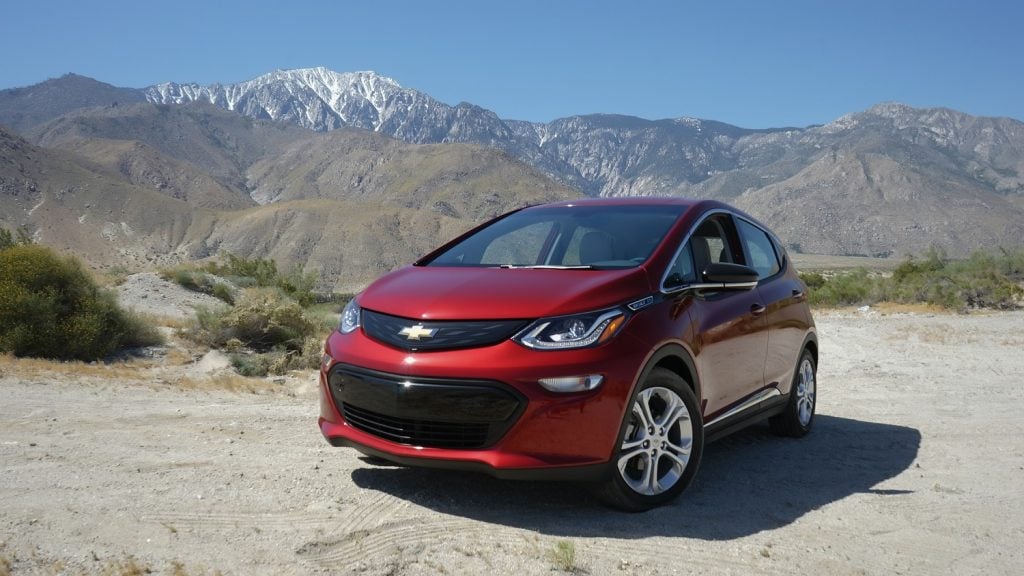 About Chevrolet Bolt EV
The Chevrolet Bolt EV is a battery-electric vehicle (BEV) from General Motors' Chevrolet brand. Officially positioned as a crossover by Chevrolet, the five-door subcompact hatchback offers over 200 miles of range on a full charge while also featuring advanced connectivity technologies designed to enhance and personalize the driving experience.
The 2017 Bolt was first shown as the Chevrolet Bolt EV Concept at the 2015 North American International Auto Show in Detroit. It is based on GM's BEV2 platform (a derivative of G2 platform)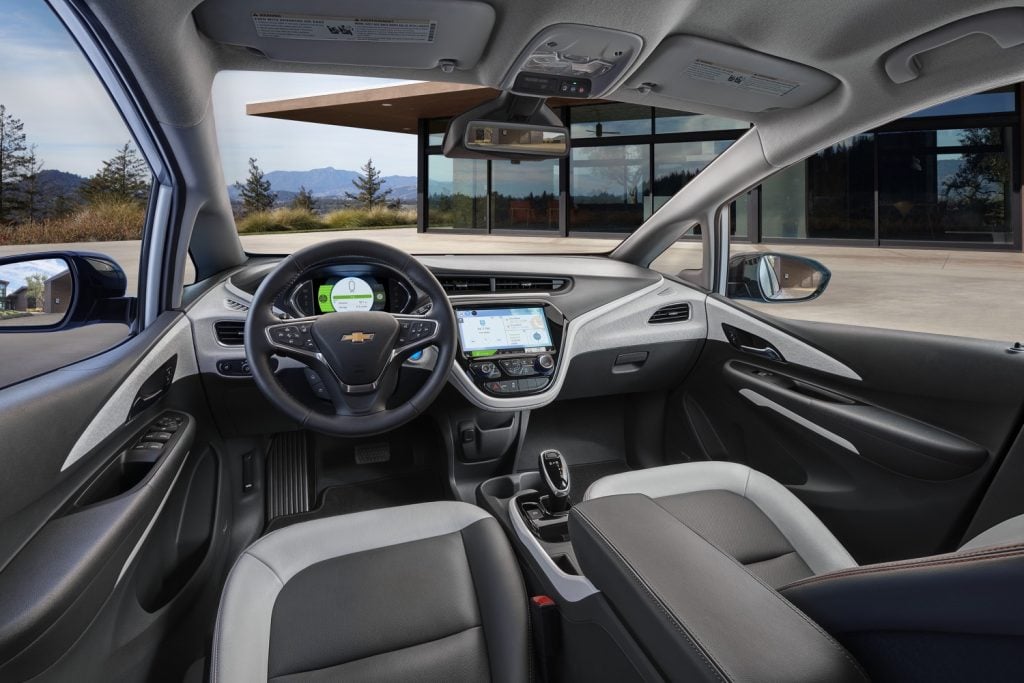 The Chevy Bolt EV received a few minor updates and changes for the 2019 model year, which is its third model year of the first-generation Bolt EV in the United States market. In addition to three new colors, the Bolt EV also received the following:
Addition of a new smartphone interface for vehicle entry, start and operation exclusively for fleet orders only; late availability
Addition of Tire Fill Alert
Newfound availability of Driver Confidence II Package on LT model. Previously, the package was only available on the Premier trim level. The package includes:
The Bolt EV is assembled at the following plants:
Vehicle assembly: GM Lake Orion plant in Orion Township, Michigan, USA operated by GM USA
Battery and motor drive unit: Incheon, South Korea
Related News & Info
Chevrolet Bolt Ev Photo Gallery