Cadillac CT5 Undergoes Testing With Strange Shifter
17
Just a couple of short weeks ago, we spotted the Cadillac CT5 interior, giving us our very first look at the cabin of the upcoming compact midsize tweener luxury sedan. Upon closer inspection, one of the elements that caught our eye was the prototype's shifter (or gear selector).
Notably, the gear selector in the Cadillac CT5 prototype captured at the end of October seems to be a unit that we haven't seen before. In fact, it appears to be GM's first-generation Electronic Precision Shift (EPS) technology that debuted on the 2017 Cadillac XT5, but with a few modifications specific to the CT5.
The modifications in question include a different gear selection pattern for the Reverse and Neutral gears, along with an available manual shifting mode.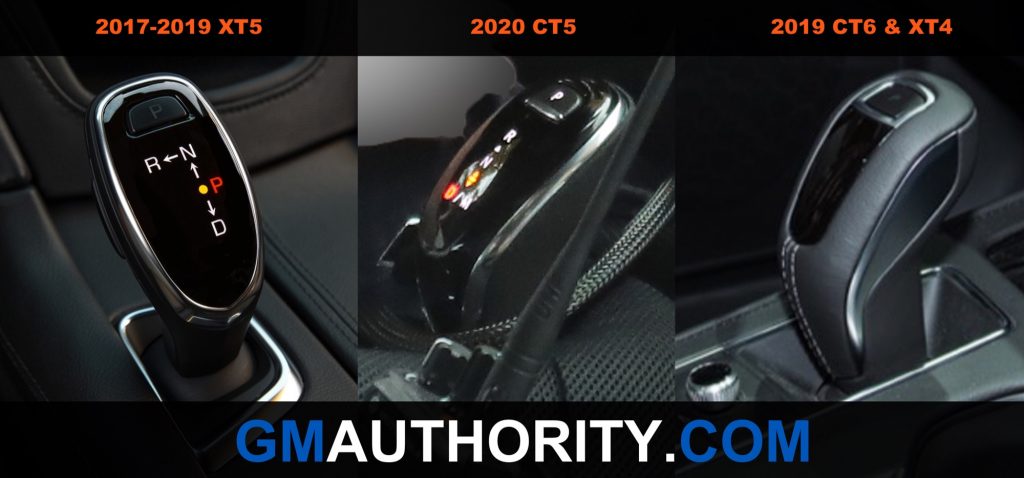 As such, the CT5 prototype appears to use an updated version of the first-generation Electronic Precision Shift, rather than the second-generation version introduced on the 2019 Cadillac XT4 and 2019 CT6. The distinction is notable (and somewhat strange) given that the CT5 – soon to be Cadillac's newest product – will likely launch with an outdated gear selector when compared to the all-new XT4 and facelifted CT6.
We should, however, mention that it's possible that the gear selector seen in these CT5 spy shots is being used as a placeholder for the second-generation unit, though that scenario brings more questions than it does answers.
Stay tuned to GM Authority for more Cadillac CT5 news coverage.
About Cadillac CT5
The CT5 is an upcoming luxury sedan from GM's Cadillac brand. The model will replace both the ATS and CTS Sedans in the future Cadillac product portfolio. The vehicle will be larger than the ATS yet slightly smaller than the CTS. The CT5 will be positioned as a D-segment offering that's slightly larger than the BMW 3/4 Series and Mercedes-Benz C-Class segment stalwarts.
The traditional four-door sedan body styles for the CT5 is a shoe-in. A two-door coupe is possible. A convertible is less of a possibility, but we hear that a wagon is out of the question thanks to consumers' ongoing love affair with crossovers that essentially render wagons useless.
The CT5 will ride on an updated version of the GM Alpha platform dubbed internally as Alpha 2. We expect it to be powered by the new turbo-charged 2.0L LSY I-4 "Tripower" engine while offering the twin-turbocharged 3.0L LGW V-6 and potentially the new twin-turbo 4.2L LTA V8 as the up-level powerplant. An ultra-high-performance CT5-V model is expected, potentially using the supercharged 6.2L LT4 V8. All engines will likely be mated to the new GM 10-speed automatic transmission.
Look for the CT5 to launch in North America in the first half of the 2019 calendar year as a 2020 model year. A China launch might come before that.
The CT5 will be built at the following plants:
Cadillac CT5 Photo Gallery