This Cadillac CTS-V Is Actually Hiding A CT5-V Mule
21
To the unabated eye, the prototype pictured here is just a third-generation Cadillac CTS-V with a few strange bits of tape, cladding and a non-matching rear bumper cover. But in reality, it's anything but that.
Ladies and gentlemen – behold our first sighting of the upcoming Cadillac CT5-V.
The mule you see before you is still in very early stages of development, which is why it's using the body (or top hat, in GM speak) of the current CTS-V. Using the CTS-V body for the CT5-V prototype makes sense given that the two vehicles will be similar mechanically and from a size standpoint.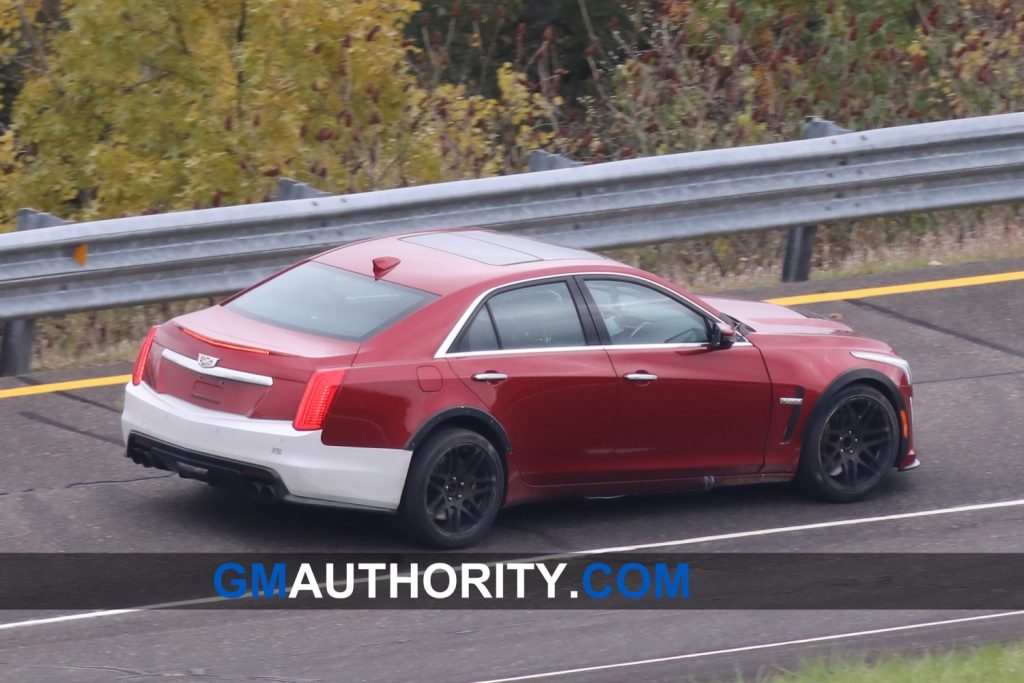 But look closely, and you'll see that the body is not entirely identical to that of the CTS-V: the position of the wheels has been adjusted when compared to the CTS. Specifically, the rear wheel has been pushed slightly toward the front while the front wheel has been pulled a bit closer toward the rear, indicating what has been rumored all along: a slightly shorter wheelbase for the CT5 and CT5-V compared to the current CTS sedan.
This practice is not new. It enables engineers to use the body of the CTS-V for suspension, chassis and drivetrain development given that a body for the CT5-V is currently not available. Doing so enables "pulling ahead" (or accelerating) the development of a model, thereby bringing the vehicle to market more quickly.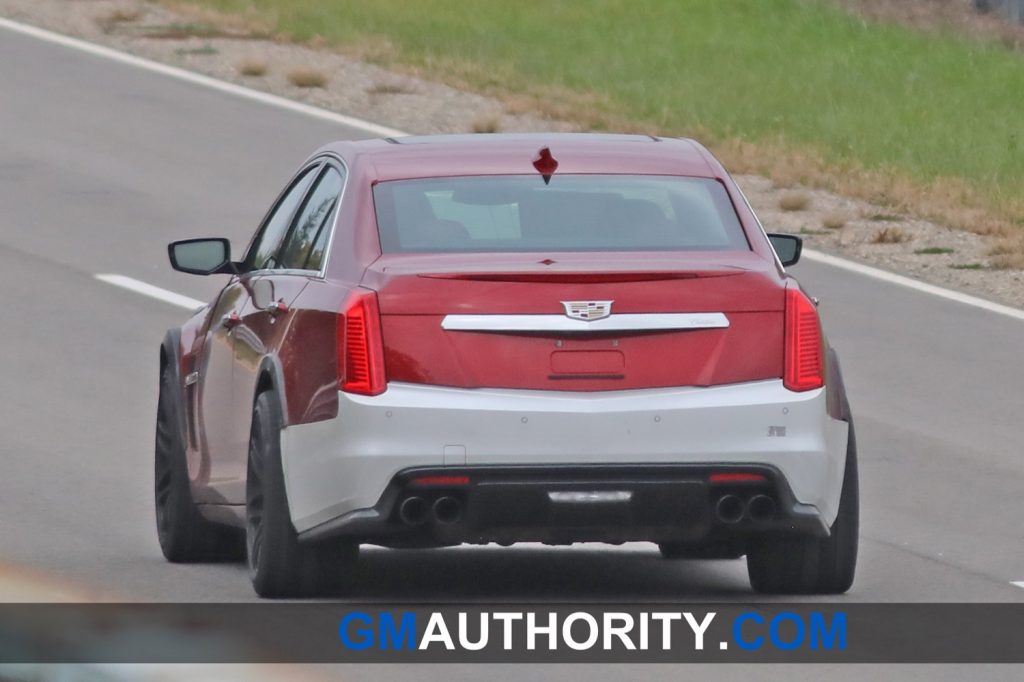 The upcoming Cadillac CT5-V is expected for the 2021 or 2022 model years as an ultra high-performance variant of the upcoming 2020 Cadillac CT5, which will indirectly replace the CTS. In fact, the CT5 is expected to slot between the ATS Sedan and CTS Sedan in terms of size, price, overall positioning and features.
The CT5-V is expected to ride on the next-generation, rear-drive Alpha platform called Alpha 2. It is believed that it will continue using the mighty supercharged 6.2L V8 LT4 engine making 650 horsepower and 650 pound-feet of torque, while being mated to the new GM 10-speed automatic transmission. Power is expected to be sent to the two rear wheels, though all-wheel-drive could make an appearance.
The CT5 and CT5-V will continue being built at the GM Lansing Grand River plant in Michigan. The Jinqiao Cadillac plant in Shanghai will make the vehicles for the Chinese market.
The CT5-V will slot under the CT6-V, which initially debuted as the CT6 V-Sport. A smaller model, likely called the CT4, will join the lineup several months later, with a high-performance CT4-V being part of the future Cadillac product plan.
Stay tuned to GM Authority for more Cadillac news, Cadillac CT5 news and CT5-V news coverage.
Cadillac CT5-V