Should GM Make A V8-Powered Chevrolet Camaro Model Between LT And SS?
70
If there's one thing every good, American pony car needs, it's a good, American V8 engine to fit under the bonnet – preferably two or three. The current, sixth-generation Chevrolet Camaro offers just that, in the form of both the naturally-aspirated 6.2-liter LT1 V8 in the SS model, and the supercharged 6.2-liter LT4 in the ZL1.
But choice is power, and General Motors has a perfectly good, punchy small V8 that could provide Chevrolet Camaro buyers with yet another option: the 5.3-liter EcoTec3 L83 engine. Should Chevrolet offer this more diminutive pushrod V8 in its iconic pony car, creating a model between the LT and the SS?
Such a move would give the Chevrolet Camaro something the Ford Mustang doesn't offer – an entry-level V8 performance model – while bringing it in-line with one of the more successful players in the segment: the Dodge Challenger. Fiat Chrysler's two-door pony car offers the Challenger R/T, powered by a 5.7-liter Hemi V8, as the most affordable in a range of naturally-aspirated and supercharged V8-powered models. Given the age of the current Dodge Challenger and its overlap with the four-door Charger (neither the Camaro nor the Mustang have sedan-style analogues to contend with), its ability to keep up with – even surpass – the Camaro in the showroom is nothing short of remarkable.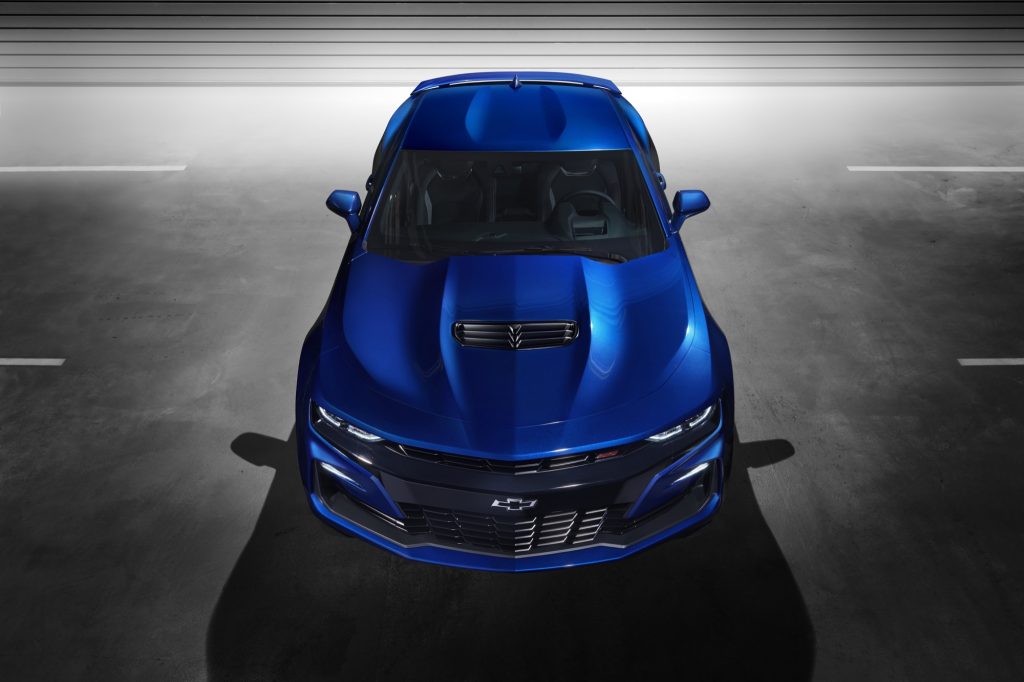 The Challenger's entry-level 5.7-liter Hemi V8 may only constitute a portion of Dodge's successful formula, but it's a component nonetheless.
U.S. pony car sales are down nearly nine percent for the year through September, but that's largely the fault of the Chevrolet Camaro, which has seen its sales decline by more than 25 percent over that period. The Ford Mustang has slid by less than one percent, and the Dodge Challenger has held steady, picking up a scant 37 unit sales from January through September, 2018.
Stay tuned for more of the latest Chevrolet Camaro news.
Sales Numbers - Mainstream Two-Door Sports Cars - Third Quarter 2018 - USA
| MODEL | Q3 2018 / Q3 2017 | Q3 2018 | Q3 2017 | YTD 2018 / YTD 2017 | YTD 2018 | YTD 2017 |
| --- | --- | --- | --- | --- | --- | --- |
| MUSTANG | +9.11% | 19,191 | 17,588 | -0.93% | 61,619 | 62,196 |
| CHALLENGER | -8.68% | 14,946 | 16,366 | +0.07% | 52,313 | 52,276 |
| CAMARO | -15.80% | 14,448 | 17,160 | -25.87% | 39,828 | 53,727 |
| TOTAL | -4.95% | 48,585 | 51,114 | -8.58% | 153,760 | 168,199 |
2019 Chevrolet Camaro Photo Gallery