General Motors Wants The Public To See It As A Tech Company
16
General Motors isn't so much an automobile manufacturer any more; it's a tech company.
At least, that's how CEO Mary Barra wants the public to see it by the time she reaches retirement. Like Ford Motor Company, Mercedes-Benz, and other traditional automakers, General Motors finds itself competing against the likes of Waymo, Uber, and others to try and become first to market with a fully-autonomous car.
But the expense and early limitations of the technology necessitate that such a car get its start in rideshare and ride-hailing fleets, where every square inch of the operating area can be mapped and consumers aren't forced to bear the burden of the technology's high costs. GM plans to launch such a service next year with its Chevrolet Bolt EV-based GM Cruise AV, in "many" cities around the globe.
The production car won't be equipped with a steering wheel or brake/accelerator pedals, using its self-driving hardware and software to drive itself around the clock.
"The technology's the hardest piece," Mary Barra said at the CityLab Detroit forum on Monday. "Once we establish that, and we're on a path to do that next year, then it just becomes how fast we can roll that out."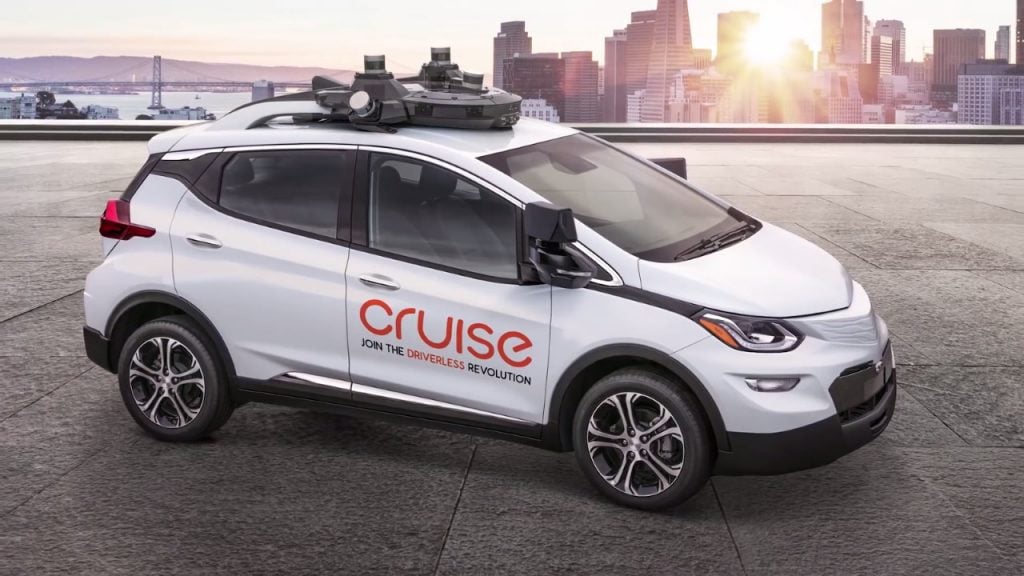 General Motors' self-driving fleets, like the ones on the way from other major players in the autonomous mobility space, will naturally rely on vast seas of data to function smoothly and provide adequate mobility coverage. That focus on information technology quite outside the regular purview of a traditional automaker, and it makes Barra's comments about wanting GM to be seen as a tech company make a certain amount of sense.
"There's still a story to be told," Barra said Monday. "But because of [the bankruptcy that] happened to General Motors late last decade, a lot of people lost confidence in us, so we have to work doubly hard to earn that respect and trust back that we can be a company that not only innovates and grows, but leads."
Among the obstacles that GM will have to overcome in order to launch its self-driving car services, according to Barra, are insufficient charging infrastructure – Barra says that all autonomous vehicles should be electric vehicles – and how to enable AVs to "see" in inclement weather.
Stay tuned to GMAuthority.com for all the latest autonomous driving news.
(Source: The Detroit News)
2017 Chevrolet Bolt EV Photo Gallery