Buick Envision GX Indicated By New GM Trademark Filing
7
GM has filed an application to register "Envision GX" as a trademark with the United States Patent and Trademark Office (USPTO), GM Authority has discovered.
The automaker's September 21st, 2018 filing is assigned serial number 88126866, and specifies that the mark will be used in conjunction with the following types of goods and services: Motor land vehicles, namely automobiles, sport utility vehicles, trucks and vans.
The GM Authority Take
Much like the Encore GX filing, this application serves as a rather clear indicator that GM is planning a new Buick Envision variant called Envision GX.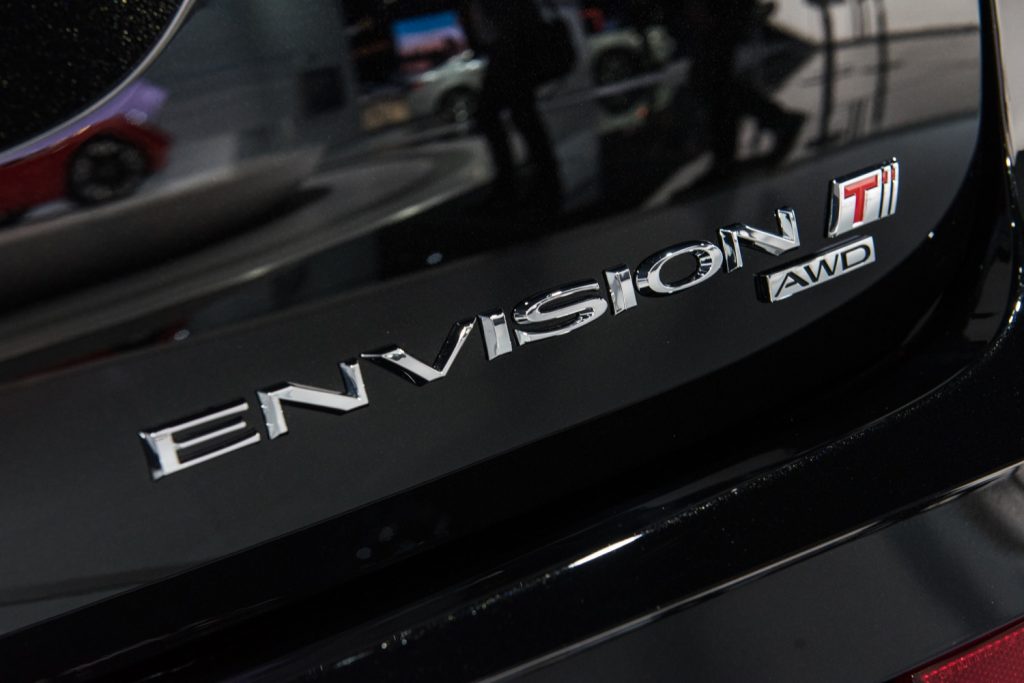 This isn't the first time that Buick will have used the GX identifier, as the brand currently uses the moniker on the Buick Excelle GX – the wagon variant of the Excelle family sold in China. It's safe to say that a wagon version of the Buick Envision is not a viable possibility, making us wonder what kind of model the GX moniker will come to represent, though we surmise that the name will be used on a new trim level of some sort.
In addition, it would seem that Buick is building a family of GX-sub-branded crossovers with the Envision GX and Encore GX. Perhaps an Enclave GX is next.
Stay tuned to GM Authority as we dig into what GM has planned for this trademark filing, as well as for ongoing GM trademark news coverage, Buick Envision news, and general GM news.

About Buick Envision
The Buick Envision is a compact crossover that slots above the subcompact Buick Encore and below the full-size Buick Enclave. The current, first-generation Envision was introduced for the 2016 model year. The vehicle is based on a variant of the GM D2 platform shared with the second-generation GMC Terrain, Chevrolet Cruze, and Chevrolet Volt.
The Envision launched with a relatively steep starting price of $42,995 in 2016, since it was available only in the two highest trim levels and with the most potent turbo 2.0L LTG engine. The 2017 model introduced several lower-end trim levels, enabling the starting price to drop to $34,990. The 2018 model goes unchanged from the 2017 model.
The 2019 Envision received a midcycle refresh that includes a significant amount of changes, including new headlights and front grille, the new GM 9-speed automatic transmission on Premium models, new exterior colors and interior color combinations, reconfiguring the exhaust pipe on non-Premium models to be turned under the vehicle, new taillights, new wheel choices, the replacement of Ice Blue ambient lighting with White, and the addition of three new technologies -  an ionizing air cleaner, Tire Fill Alert, and wireless cell phone charging. There's also the removal of the Buick script from the rear of the vehicle.
The 2020 Envision will receive two new exterior colors, at the expense of two existing ones.
The Buick Envision is built exclusively at the GM Dong Yue factory operated by GM China and SAIC for global markets
Related News & Info
Buick Envision Photo Gallery
2019 Buick Envision
2017 Buick Envision First Drive Pictures