Here's The New Shock Color For The 2019 Chevy Sonic
10
The 2019 Chevy Sonic adds one new exterior color to its color palette called Shock. Here's our first look at the bright new hue.
Availability
Assigned color code GKO and touch-up paint code WA-628D, Shock is a $395 option that is only available on Sonic 5-door/hatchback models. It's available on all trim levels except the fleet-only 1FL trim.
2019 Chevrolet Sonic Hatch Trim Levels:
LT:

LT manual (1FL; fleet only)
LT manual (1SC)
LT auto (1SD)

Premier:

Premier manual (1SE)
Premier auto (1SF)
2019 Chevrolet Sonic Hatch Interior Color Combinations:
Jet Black seats with Dark Titanium accents
Dark Pewter seats with Dark Titanium accents
Jet Black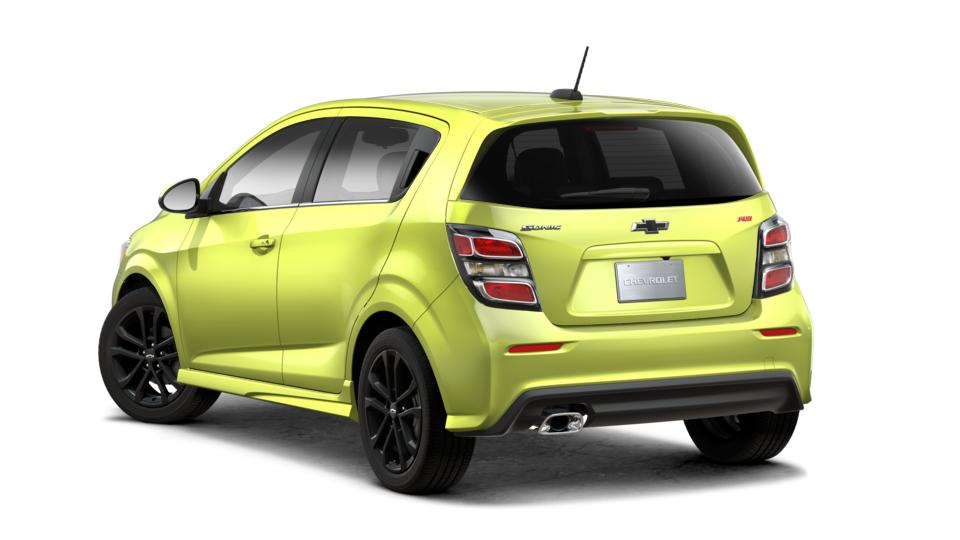 Launch Timeframe
As of this writing, dealers are well-stocked with the 2019 Chevrolet Sonic, since the GM Lake Orion factory has been assembling and shipping the 2019 model to dealers for the past several weeks. Models in the Shock exterior color are currently available in stock as well. Availability varies by dealer, so check with yours for complete details.
More info on 2019 Sonic Colors is available here: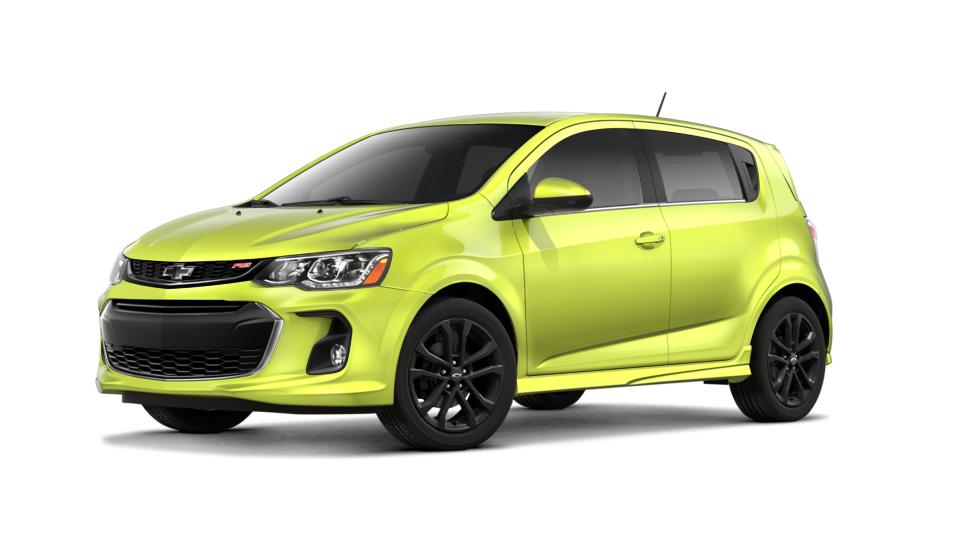 The GM Authority Take
It's wonderful to see Chevy introduce a bright and fun color like Shock to the Sonic's palette, as the hue matches the playful and fun personality of the host vehicle. Here's to hoping that the Sonic doesn't go the way of the Holden Barina in the U.S. and Canada.
About Chevrolet Sonic
The Chevrolet Sonic is a subcompact family of vehicles that include a four-door sedan and five-door hatchback. Having replaced the Aveo in the Chevrolet lineup, the Sonic is currently Chevrolet's second-smallest car, slotting above the Chevrolet Spark city car but below the compact Chevrolet Cruze, midsize Chevrolet Malibu and full-size Chevrolet Impala.
The current model was introduced for the 2012 model year and represents the first generation of the Sonic nameplate. The model rides on the GM Gamma platform shared with the Chevrolet Trax and Buick Encore.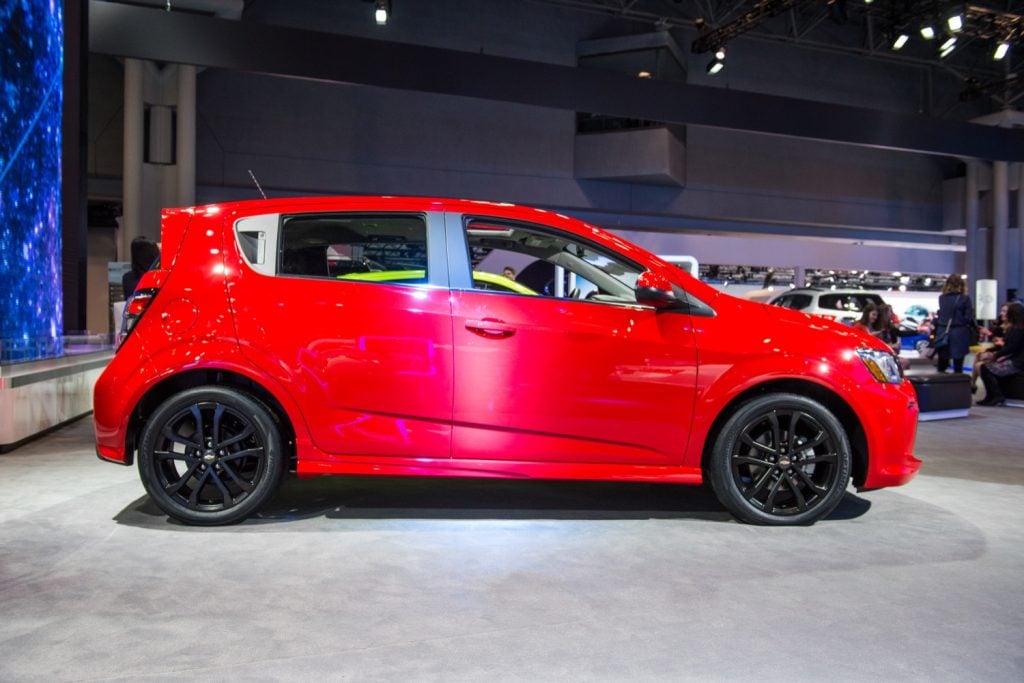 The model was given a midcycle refresh for the 2017 model year. The 2018 Chevy Sonic represents the sixth model year of the first-generation Sonic. The vehicle remains highly competitive in its segment and the 2018 model year brings a handful of changes, including a new exterior color, a change to the Sun and Sound Package, and the standardization of the seven-inch diagonal color touchscreen. For the 2019 model year, the Sonic gained one new exterior color (while losing two other colors), the removal of the base 1.8L naturally-aspirated Ecotec engine, and several other minor equipment-level changes.
A March 2017 rumor stated that GM would discontinue the Sonic as soon as 2018. As of this writing, it doesn't appear that the Sonic will see a second generation, as sales continue have dwindled to very unhealthy levels.
The Sonic is assembled at the following plants: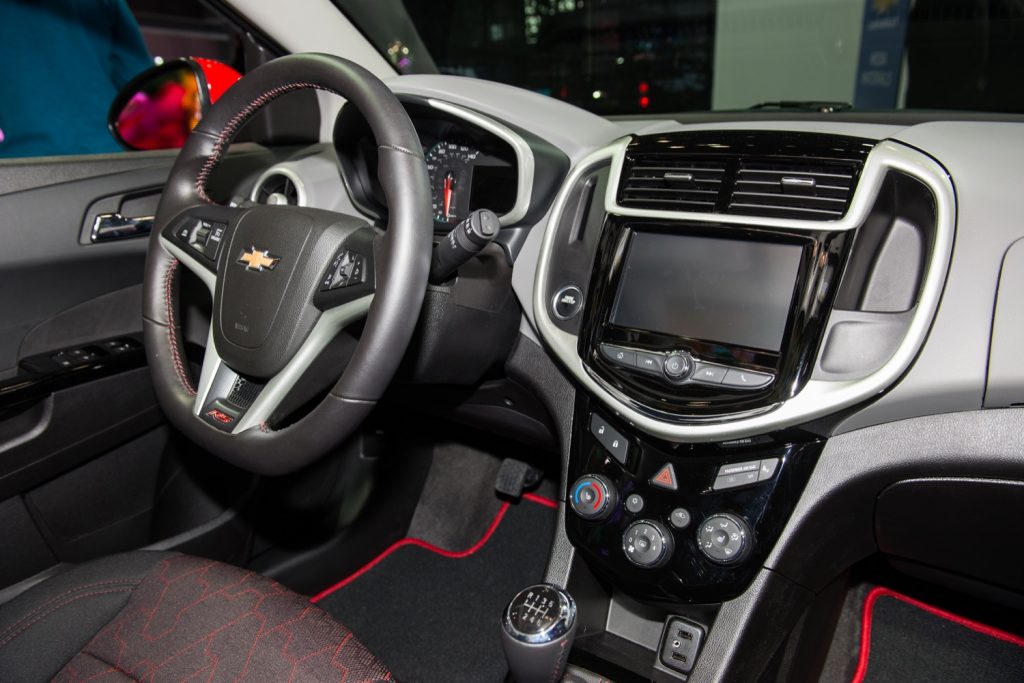 Related News & Info
Chevrolet Sonic Photo Gallery
2017 Chevrolet Sonic
2016 Chevrolet Sonic