Cadillac Brougham Limo Turned Snowmobile Is Perhaps Peak Canada
1
We mean this with utmost respect (because it's seriously cool), but this Cadillac Brougham limousine turned snowmobile seems like peak Canada. While Americans focus on making the biggest, baddest off-road trucks, Canadians are busy building contraptions like this.
Of course, that's a generalization, and we're not in the business of stereotyping.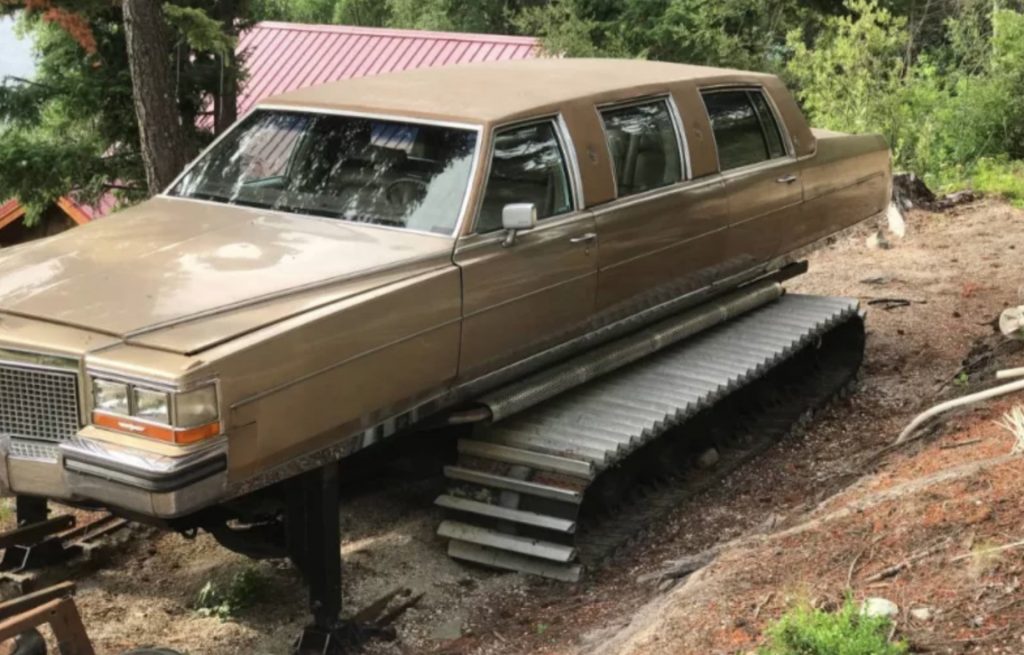 For sale on Craiglist (for just $6,000!), the Cadillac Brougham limo features skis as front wheels and a wide set of tracks that replace the rear wheels. According to Jalopnik, the seller built the outrageous car for a film, but purchased the car back after filming was complete.
Located in Vancouver, British Columbia, the old Cadillac limo sits atop a Bombardier SV250 Skidozer platform and also incorporates a host of truck parts to make the build come to life. The seller told the outlet he built the wild Cadillac after receiving the car and using his own Snowcat parts. With square tubing, he built a ladder frame to marry the old Cadillac limo and the Snowcat.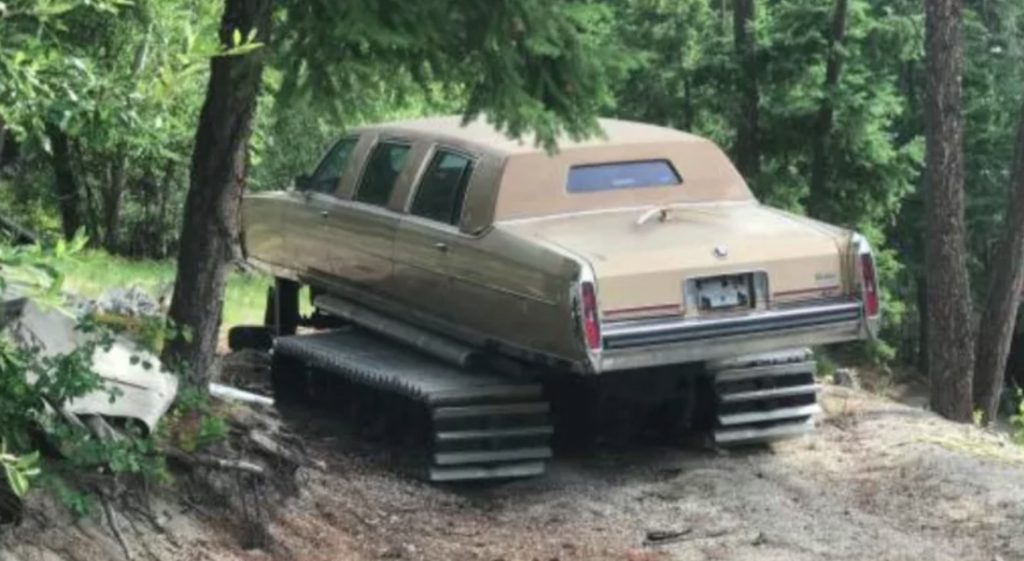 The front skis attach to a raised suspension and the steering works via a power steering cooler a large rack and pinion setup to reduce bump steer. On the powertrain side of things, a small-block V8 engine reports for duty paired with a three-speed automatic. Power heads to a low-speed transfer case and finally to a one-ton rear axle. A driveshaft brake handles stopping power for the most part, but drum brakes also help when called upon.
Even with all the insane modifications, the Cadillac won't be challenging any Ford F-150 Raptors. The seller said the limo turned snowmobile is best suited for mild trails and won't go much faster than 15 mph. And the build likely won't be for sale much longer. The seller added he has received about 30 phone calls a day since the listing went live.
GM Authority is looking for professional automotive journalists with at least three years of experience to join our rapidly-growing team. We pay between $60,000 and $80,000 per year. More details
here
.