Audi To Make 362-Horsepower RS Q3 – Where Is The Cadillac XT4-V?
39
It's no secret that Cadillac is now pursuing the strategy of straddling two segments with one vehicle. In the case of the new XT4, the CUV will fit in both the subcompact and compact luxury crossover segments, by having the price of the former and the size and feature set of the latter. In many ways, the Cadillac XT4 will compete for sales with the Audi Q3 family of crossover, and it would appear that Audi will have the upper hand, as the next-gen 2019 Q3 will be offered in not one, but two sporty variants.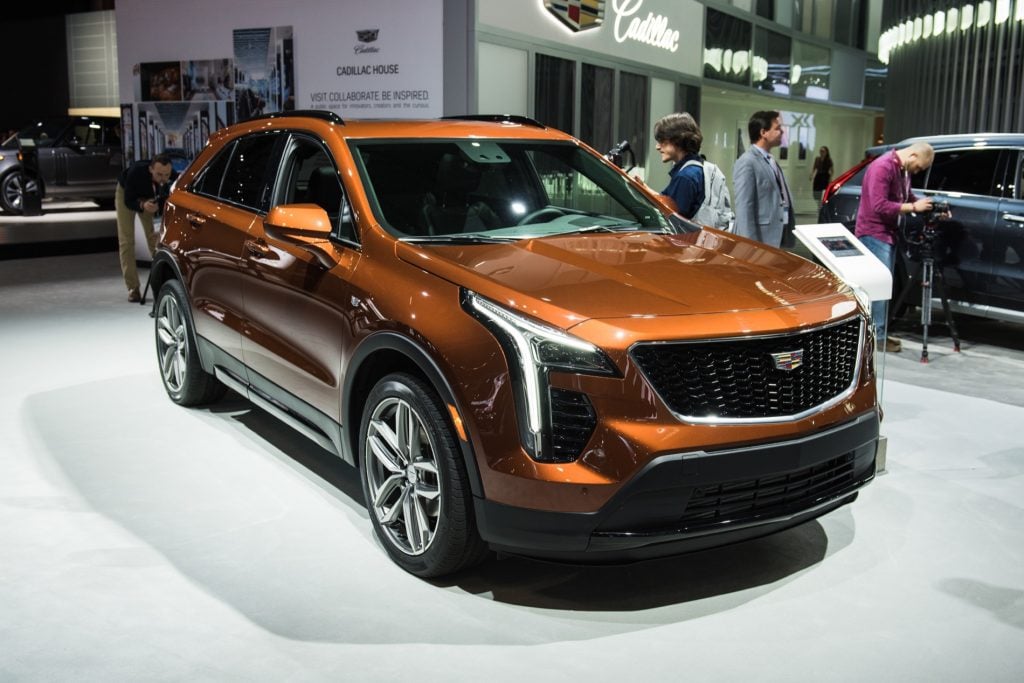 Besides the regular Q3 that, in the United States, will be powered by a 2.0L Turbo engine making around 240 horses, thereby being the more direct rival to the Cadillac XT4, Audi will also field an SQ3 with a high-output 2.0L turbo four-cylinder engine expected to make around 290 horsepower, as well as an even mightier RS Q3 with a 2.5L turbo five-cylinder engine pumping out an impressive 362 horsepower.
In comparison, the 2019 XT4 will only offer a single engine choice (that we know of at the moment): the all-new turbocharged "Tripower" 2.0-liter LSY four-cylinder engine rated at 235 horsepower and 258 pound-feet of torque.
In addition to more powerful engines, both the SQ3 and RS Q3 are sure to offer a more exciting driving experience via a sprightlier suspension system. In fact, Audi has been spied testing the Q3's upcoming sporty variants at the Nürburgring. Currently, the only competition that can measure up to the RS Q3 is the Mercedes-AMG GLA45, which begs the question: will Cadillac offer a performance-oriented variant of the XT4?
To date, we haven't seen anything that even remotely hints at an XT4 V-Sport or XT4-V; no spy shots of prototypes and not even a whisper of a rumor. So outside of the very remote possibility that Cadillac is planning on offering a sportier XT4 and is doing a very good job of keeping it under wraps, it would seem that a hotter Cadillac XT4 is not in the cards.
To us, however, it would make total sense for Cadillac to fill out the XT4 lineup as follows:
XT4 "regular" with the 2.0L Turbo I4 LSY producing its 238 horses
XT4 V-Sport with a high-output version of the LSY making around 300 horsepower to take on the SQ3 (it's rumored that Mercedes-Benz will enter this middle performance space with the next-gen Mercedes GLA-Class)
XT4-V with the twin-turbo 3.0L V6 LGW making over 350 horsepower to take on the RS 

Q3 (and the Mercedes-AMG GLA45)
Tell us what you think about the hypothetical Cadillac XT4 V-Sport and XT4-V in the comments.
More information about the 2019 Cadillac XT4 is available at the following links:
2019 Cadillac XT4 Photo Gallery