2019 Chevrolet Volt Introduces Low-Speed Sound Alert
4
Come September 1, 2019, electric cars won't be entirely silent any longer, and the 2019 Chevrolet Volt is the latest to conform. Per the 2010 Pedestrian Safety Enhancement Act, the Volt plug-in hybrid features a new low-speed alert tone to mark its presence.
The low-speed alert regulations specifically require plug-in hybrids, electric cars and future silent propulsion methods to emanate a non-visual alert to ensure pedestrians and the blind are aware of a car. The regulation is meant to mimic the sound of an internal-combustion engine and exhaust, which gives pedestrians notice of a car approaching. Electric cars, obviously, don't emit a sound.
The 2019 Chevrolet Volt and its new tone were shared via a Twitter video from Automotive News reporter Michael Wayland. In the video, we can clearly hear the new hum coming from the Volt, which sounds similar to the Volt's initial startup chime on loop. It's a pleasant tone, but it's quite strange to hear the car make any noise at all. The tone activates when the car is put in "Drive" or "Reverse" and the volume increases to match the speed before tapering off around the 20 mph mark.
Per the law, the electric car is only required to emit the sound under 18.6 mph. After that, lawmakers said a vehicle creates enough sound with tire and wind noise to keep pedestrians safe as it passes by. According to Chevrolet, the driver and any passengers can't hear the sound from inside the car, either. That's a rather good thing since many electric car drivers enjoy the silent motoring experience.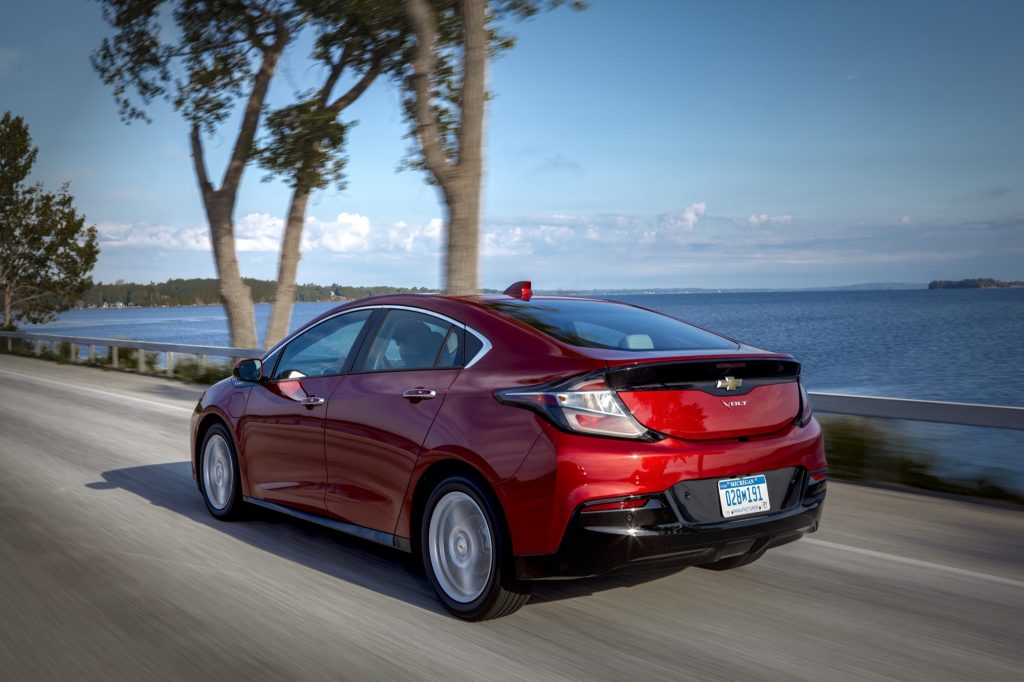 The new tone is one of many improvements Chevy has made to the 2019 Volt. The PHEV also receives an update to its charging system to reduce times on Level 2 chargers, a refreshed digital display, new "energy" app, and smoother regenerative braking. Its estimated all-electric range remains the same, however, at 53 miles, or 106 MPGe.
GM Authority is looking for professional automotive journalists with at least three years of experience to join our rapidly-growing team. We pay between $60,000 and $80,000 per year. More details
here
.