Cadillac XT4 Will Go On Sale In China On August 29, 2018
2
We already knew that the Cadillac XT4 will launch in China this month. But now we know the exact date that car shoppers in the world's largest market will be able to purchase the all-new small crossover SUV from a dealer. That date is August 29th.
The occasion comes by way of our sister site, Cadillac Society, which reported on the news following an XT4 press event in China.
Chinese-Market XT4
The XT4 for China is offered in exactly the same configurations as the model announced during the vehicle's world premiere in March at the Cadillac House in New York. Under the hood is a single powertrain: GM's all-new turbo-charged 2.0L LSY four-cylinder gasoline engine mated to the new GM 9-speed automatic transmission. Following homologation for the Chinese market, the powetrain is rated at 237 horsepower and 258 pound-feet (350 Nm) of torque.
Cadillac's new "Y" trim level configuration means that the small crossover is offered in three trim levels – Luxury (base), Premium Luxury and Sport.
As the name implies, the XT4 slots under the popular XT5 in the Cadillac product lineup. Key rivals include the BMW X1, Audi Q3, Mercedes-Benz GLA-Class, along with newcomers such as the Volvo XC40 and Lexus NX. Dimensionally, the XT4 is one of the largest models in its competitive set.
Assembly of the XT4 for the Chinese market takes place at the Jinqiao Cadillac plant in Shanghai.
Strategically Positioned For Growth
Cadillac sales during the complete 2017 calendar year increased nearly 51 percent to 175,489 units in China, propelling the brand to become the fourth best-selling luxury marque in the world's largest automotive market, behind Audi in first, Mercedes-Benz in second, and BMW in third. GM and Cadillac are looking for the XT4 to continue that exponential growth, with the model – targeted at younger and upwardly mobile customers – entering an already-large segment that's still growing.
Chinese Cadillac sales increased 29 percent to 103,791 units in the fix six months of 2018, and the brand has set an internal target of 200,000 sales in the market by the end of 2018. The XT4 is expected to play a significant role in reaching that target.
Sales Results - Q2 2018 - China - Cadillac
| MODEL | Q2 2018 / Q2 2017 | Q2 2018 | Q2 2017 | YTD 2018 / YTD 2017 | YTD 2018 | YTD 2017 |
| --- | --- | --- | --- | --- | --- | --- |
| CADILLAC TOTAL | +18.98% | 48,712 | 40,943 | +29.16% | 103,791 | 80,357 |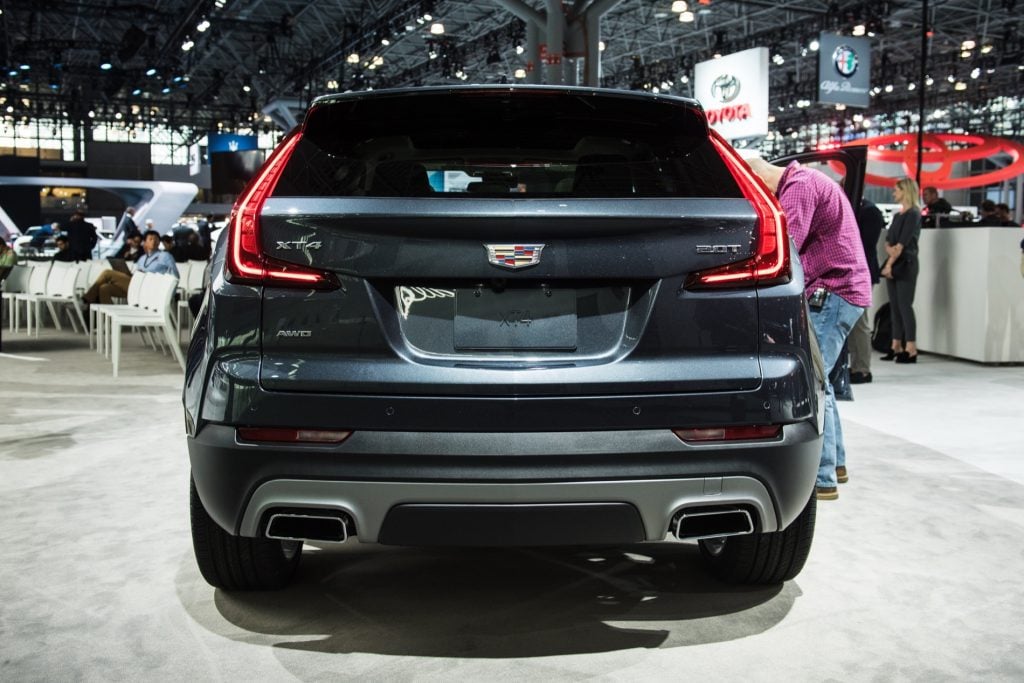 North American Launch
The August 29th launch date means that China will be the first market in the world to receive the new crossover. Cadillac plans to launch the vehicle in the United States in the fall, which – according to North American calendars everywhere – officially begins September 26th.
For North America, the XT4 will be assembled at the GM Fairfax plant in Kansas City, Kansas.
2019 Cadillac XT4 Photo Gallery