Future 2020 Suburban Prototype Spied Undergoing Testing
36
Feast your eyes on the first sighting of the upcoming 2020 Suburban from GM's Chevrolet marque. Photographed for the first time undergoing testing, the prototype's vast amounts of cladding can't hide its gargantuan proportions. Notably, the prototype seen here appears to be using a shorter wheelbase than the body allows, as seen by the rear wheel being very close to the forward edge of the wheel well.
The future Suburban will represent the 12th generation of the industry's longest-running nameplate. It will ride on the new GM T1 platform introduced by the 2019 Silverado and 2019 Sierra, and will therefore benefit from all of the improvements made to that architecture, including a longer wheelbase, significantly lighter weight, new powertrains and heaps of new technology.
Notably, it's also possible that the 2020 Suburban will feature an independent rear suspension, a notable and significant departure from the current model's solid rear axle. An all-new, future Chevy Tahoe will also be derived from the new Suburban as a shorter variant for the 2020 model year (more on the 2020 Tahoe).
The Suburban is the undisputed best-seller in the extended-length full-size SUV segment, enabling it to be a lucrative driver of revenue and profit for Chevrolet and parent General Motors. Hence, it would make sense for Chevy to pull out all the stops for the all-new Suburban so as to give existing owners a reason to upgrade to the new model, lure in new customers in an SUV-hungry market, while fending off Ford and its all-new Expedition – which is showing success during its launch.
Expect to see the 2020 Suburban make its global debut in the first half of 2019, and go on sale later that year as a 2020 model.
2020 Chevrolet Suburban
About Chevrolet Suburban
The Chevrolet Suburban is a full-size Sport Utility Vehicle (SUV). It is currently Chevrolet's biggest SUV, slotting above the regular-length and also full-size Chevrolet Tahoe. Essentially, the Suburban is the extended-length Tahoe.
The current model was introduced for the 2015 model year and represents the 11th generation of the Suburban nameplate. The model rides on the GMT-K2 platform shared with the Chevrolet Silverado, Chevrolet Suburban, GMC Sierra, GMC Yukon and Yukon XL as well as the Cadillac Escalade and Escalade ESV.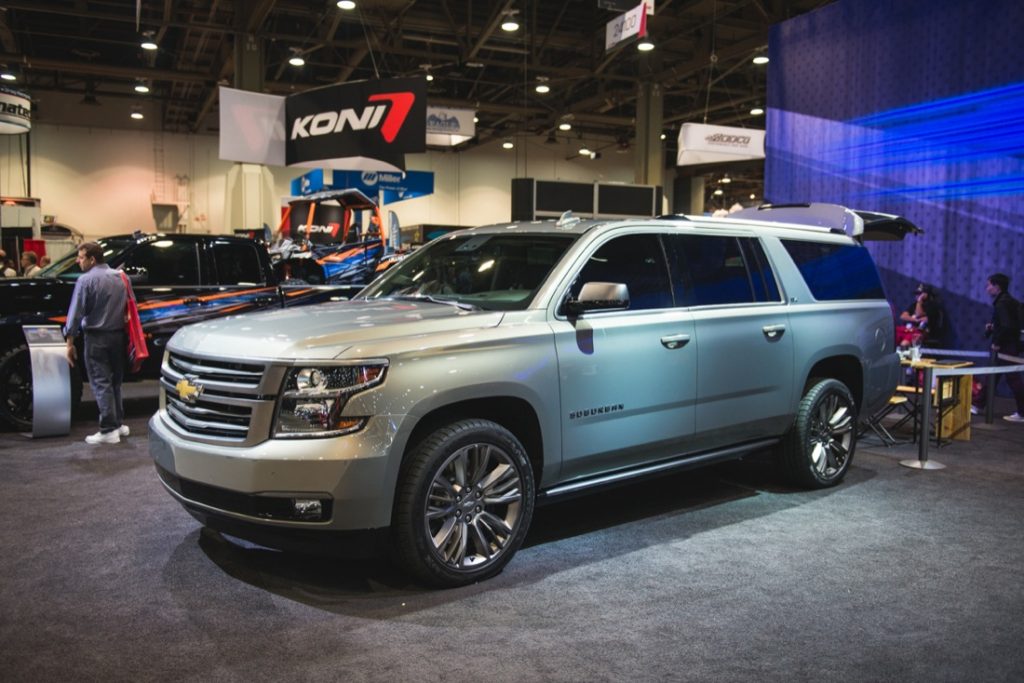 The 2018 Chevy Suburban represents the fourth model year of the eleventh-generation Suburban. The vehicle remains highly competitive in its segment and the 2018 model year brings various improvements, most notably the Suburban RST (Rally Sport Truck) appearance package.
The 2019 Chevy Suburban represents the 11th generation Suburban, and offers up a new exterior color, a new Premier badge on the tailgate, and new color availability for the Suburban RST as well as the introduction of the Suburban RST Performance Package.
The Chevrolet Suburban is built at the GM Arlington factory in Texas operated by GM USA.
Related News & Info