How Does The Size Of The Cadillac XT4 Stack Up To The Cadillac XT5: Dimensional Brief
17
Since all Cadillac crossovers were of the midsize variety prior to the new Cadillac XT4, the model is the brand's first-ever compact crossover utility vehicle. So how does it measure up to its bigger, midsize Cadillac XT5? That's what we've set out to find out in this installment of the Dimensional Brief, as first seen on our sister site, Cadillac Society.
Exterior
First and foremost, the all-new XT4 has a shorter wheelbase and resulting overall length when compared to the XT5. It's also narrower (albeit not by much) and shorter (height-wise).
The XT4's smaller size and engine (which has two fewer cylinders than that of the XT5) enables it to be much lighter than the already-light XT5. But despite the differences in exterior and interior dimensions, weight, and powertrain, both the XT4 and XT5 have equal maximum towing capacities of 3,500 pounds (or 1,587 kilos).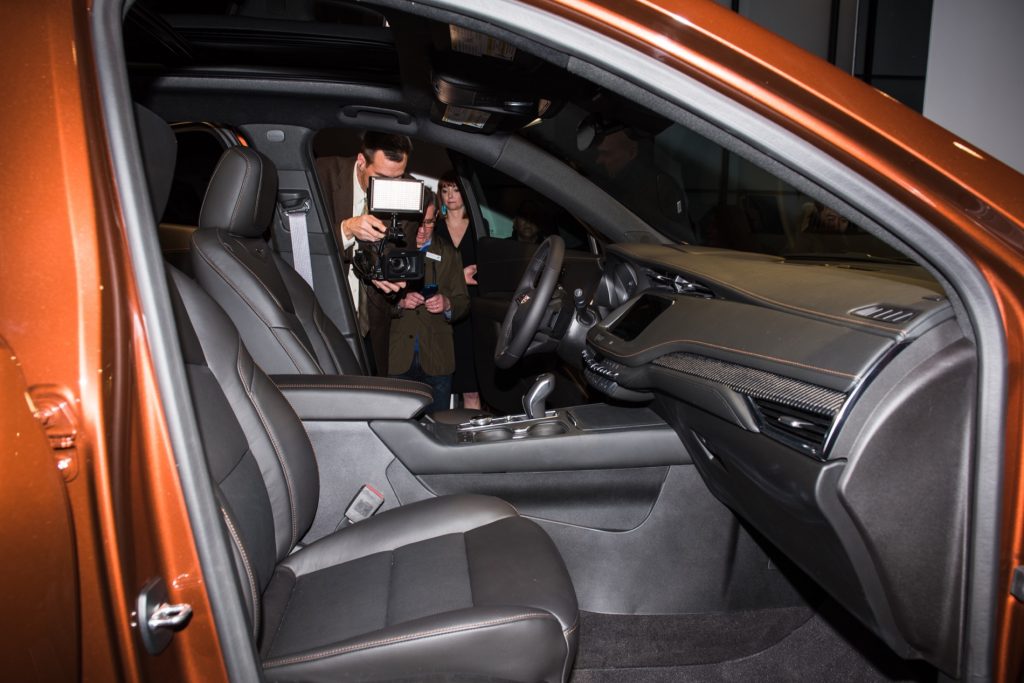 Interior
Inside, both the Cadillac XT4 and XT5 seat five people in a 2/3 configuration. Interestingly, the XT4 has more headroom (in the front and rear) when compared to the XT5. And though the XT4 has less front legroom than the XT5, its rear legroom figure is identical.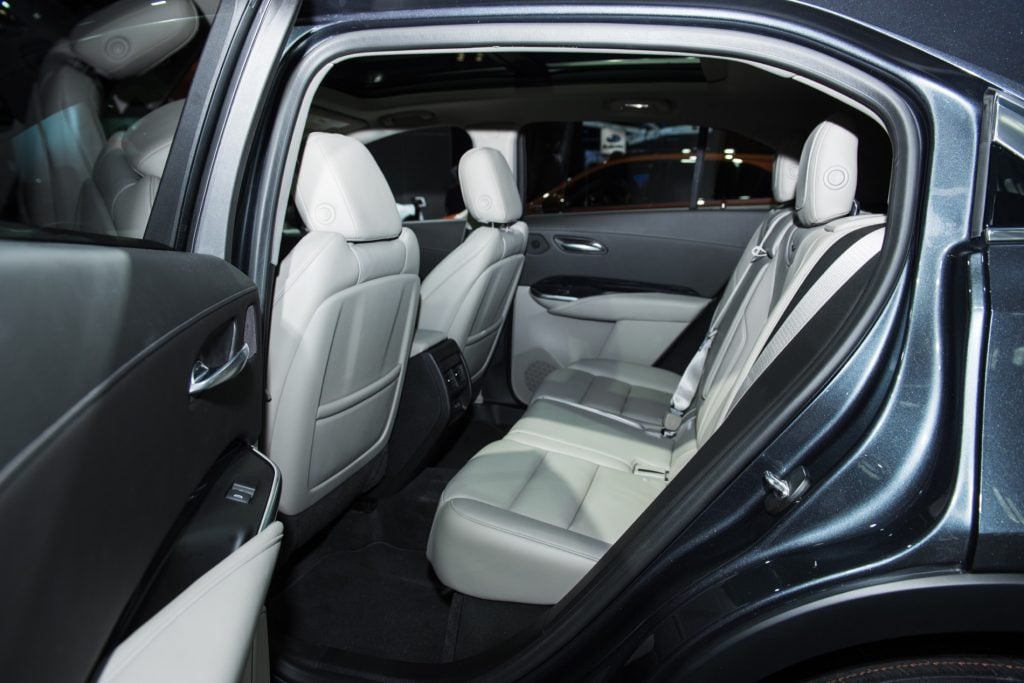 Cargo Capacity
The cargo department is where the difference between the two Cadillac crossovers shows the most: the XT4 has notably less cargo volume – both with the rear seat upright and folded.
Check out the figures for yourself (in both metric and imperial forms) in the tables below, while keeping in mind that these on-paper comparisons only tell part of the story, and that a vehicle might "feel" entirely differently in person.
Dimensional Brief - 2019 Cadillac XT4 vs. 2018 Cadillac XT5 - Imperial
Dimension
2019 Cadillac XT4
2018 Cadillac XT5
+ / - XT4
Exterior
Wheelbase (in):
109.4
112.5
-3.1
Length (in):
181.1
189.5
-8.4
Width (in):
74.1
75
-0.9
Height (in):
64.1
66
-1.9
Interior
Passenger seating capacity (front/rear):
2/3
2/3
Equal
Front headroom (in):
39.4
38.4
1.0
Rear headroom (in):
38.3
36
2.3
Front legroom (in):
40.4 (44.1 max)
41.2
-0.8
Rear legroom (in):
39.5
39.5
Equal
Cargo volume behind second row (cu ft):
22.5
30
-7.5
Cargo volume with second row folded (cu ft):
48.9
63
-14.1
Curb weight (lbs):
3660
3985
-325.0
Max towing capacity (lbs):
3500
3500
Equal
Metric Table
Dimensional Brief - 2019 Cadillac XT4 vs. 2018 Cadillac XT5 - Metric
Dimension
2019 Cadillac XT4
2018 Cadillac XT5
+ / - XT4
Exterior
Wheelbase (mm):
2779
2858
-79
Length (mm):
4599
4813
-214
Width (mm):
1881
1905
-24
Height (mm):
1627
1676
-49
Interior
Passenger seating capacity (front/rear):
2/3
2/3
Equal
Front headroom (mm):
1000
975
+25
Rear headroom (mm):
973
914
+59
Front legroom (mm):
1026 (1121 max)
1046
-20
Rear legroom (mm):
1004
1003
Equal
Cargo volume behind second row (liters):
637
849
-212
Cargo volume with second row folded (liters):
1384
1784
-400
Curb weight (kg):
1660
1808
-148
Max towing capacity (kg):
1587
1587
Equal
About The Numbers
Dimensional figures provided by manufacturer
XT4 numbers details:

Figures are preliminary and are subject to change the XT4 figures:
Width excludes outside rearview mirrors
Weight used is estimated and for FWD Luxury (base) model
Height includes roof rails
Towing capacity figures include available towing package

XT5 numbers details:

Weight used is for XT5 FWD model (base)