New Photos Show Mid-Engine Corvette C8 Up Close: Spy Shots
45
Feast your eyes on yet another set of spy shots of the upcoming mid-engine Corvette. Spotted undergoing testing in Colorado, the future Corvette, of which there were two, were accompanied by two future GM pickup trucks. All four models were heavily camouflaged.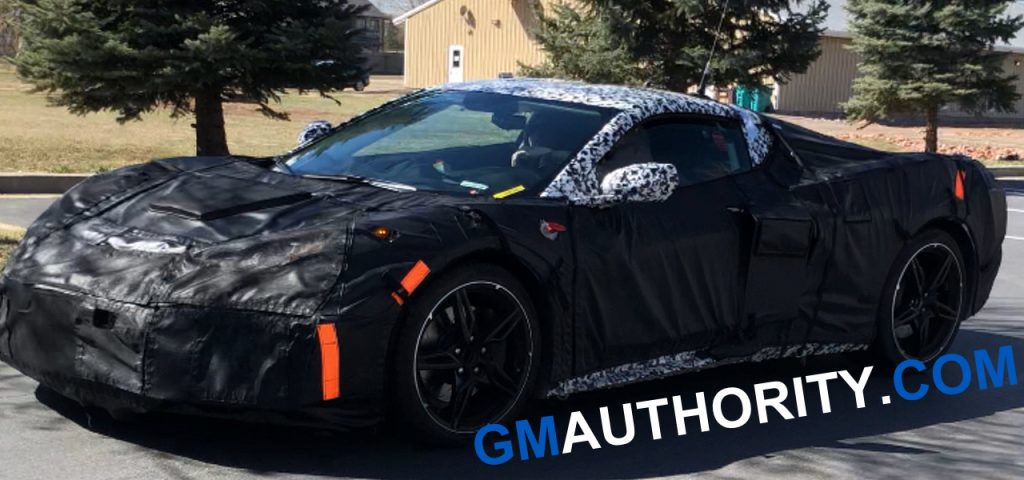 GM Authority reader Bob, who took the shots, managed to get up close to the models. He said that the mid-engine Vettes "sound fantastic", as you can verify from the most recent video of the sports car undergoing testing.
We're patiently waiting the day to see and, more importantly, drive the mid-engine Corvette. The sports car is expected to launch in the 2019 calendar year as a 2020 model year vehicle and will likely be sold alongside the current, C7 Corvette line, for several years.
Hat tip to GM Authority reader Bob.