Hennessey Doubles Down On 301 MPH Top-Speed Goal With Venom F5
0
Hennessey Performance Engineering made the trek from Texas to Geneva, Switzerland, to show off its Venom F5 supercar—the car it hopes will hit 301 mph with over 1,600 horsepower.
HPE CEO John Hennessey said in a statement, "it's no question of if we will break 300 mph but a question of when."
As we've said before, it's one hell of a claim, considering most super and hypercars can't touch those kinds of speeds because of current tires technology. No tire available today can handle the forces at speeds clipping 300 mph.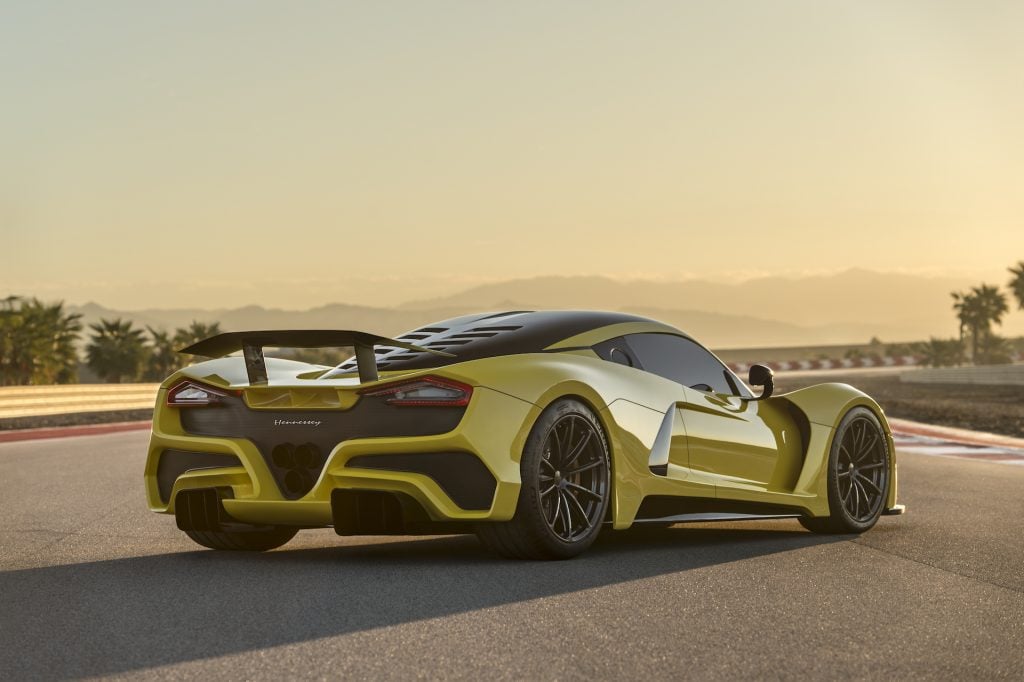 HPE has previously said it plans to develop its own set of tires to handle the forces if it can't find rubber fit for the 300 mph goal. Despite the obstacles the tuning company must overcome, it hasn't stopped customers from plopping down deposits.
Hennessey said it will build 24 Venom F5 supercars and it's already sold 10 of them for their $1.6 million asking price.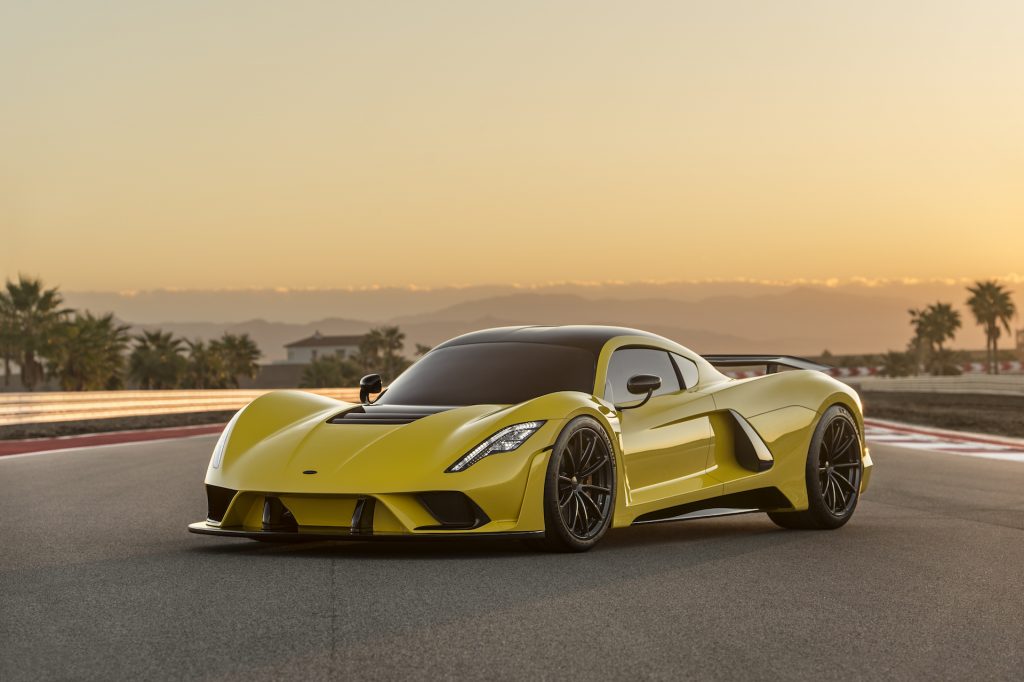 When HPE does have a working car—the show car is made of plastic with no interior—it will house a 7.4-liter twin-turbocharged V8 engine making over 1,600 horsepower and about 1,300 pound-feet of torque. HPE hopes to begin deliveries of the Venom F5 sometime in 2019.