Final Production Breakdown Of 2018 C7 Corvette Carbon 65 Edition Released
0
In 2017, Chevrolet surprised Corvette fans with a special edition to mark the sports car's 65th anniversary. The 2018 C7 Corvette Carbon 65 edition debuted this past April and was available with the 3LT trim for the Grand Sport and 3LZ for the Z06. Every car featured a new exterior color dubbed Ceramic Matrix Metallic.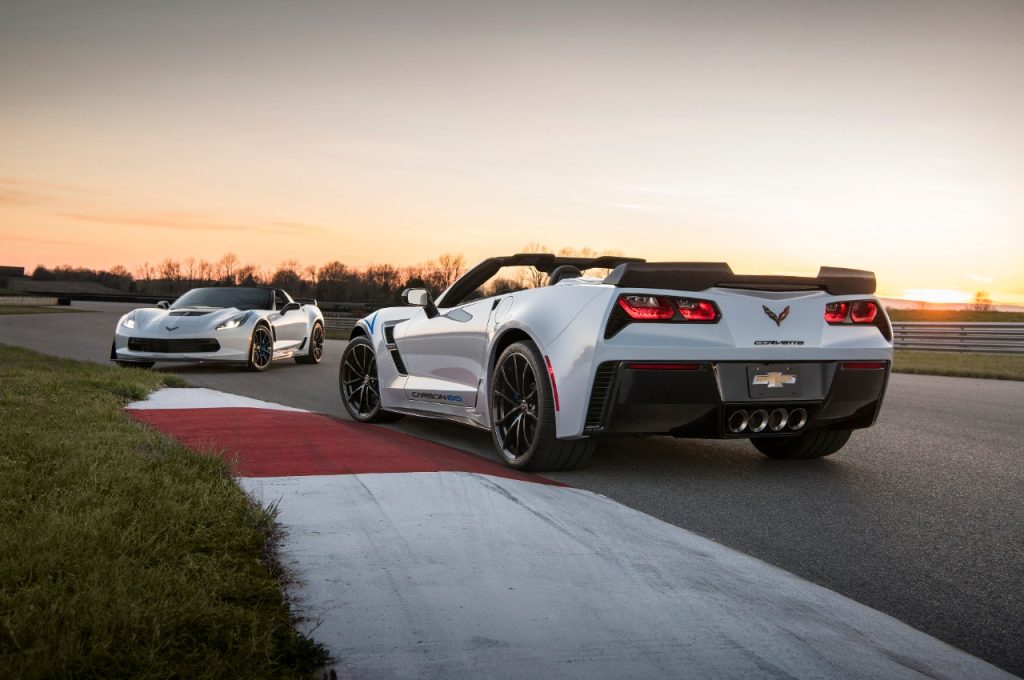 Corvette Blogger received the final production breakdown for the special Corvette and GM will build the last units during the final week of 2018 production, which begins on January 22. In total, buyers opted for 297 Grand Sports and 353 Z06s. The vast majority of the cars are coupes; only 107 are convertibles. In addition, 162 of the cars boast the Z07 performance package and just 43 feature Brembo carbon ceramic brakes option. Finally, most buyers opted for the eight-speed automatic over the seven-speed manual with 492 automatics to 158 manuals.
The special edition went on sale with a $15,000 premium over the standard Grand Sport or Z06 and also includes cup style wheels for the Grand Sport and blade style for the Z06, carbon center caps, fender stripes in the style of Grand Sport hash marks and "Carbon 65" door graphics.
The special editions are already scattered across Chevrolet dealerships, and the report mentioned many of the brand's current discounts also apply to the anniversary Corvette. The first production Corvette Carbon 65 will head to auction to benefit U.S. military veterans.