Nissan Implements Rearview Camera Mirror Technology Similar To General Motors
3
The Cadillac CT6 introduced a number of new technological firsts for General Motors, including the Omega platform and its various manufacturing feats. It also brought about the first rearview camera mirror system. The folks at Nissan seem to fancy the idea because it too has introduced a similar technology.
Well, not really similar, but identical. The brand's first rearview camera mirror will debut with the 2018 Nissan Armada. Like General Motors' technology, it can switch between a traditional mirror and a camera with a toggle button. The camera allows the driver to see behind the vehicle even if passengers or cargo obstructs the view. The feature will be standard on the 2018 Nissan Armada Platinum.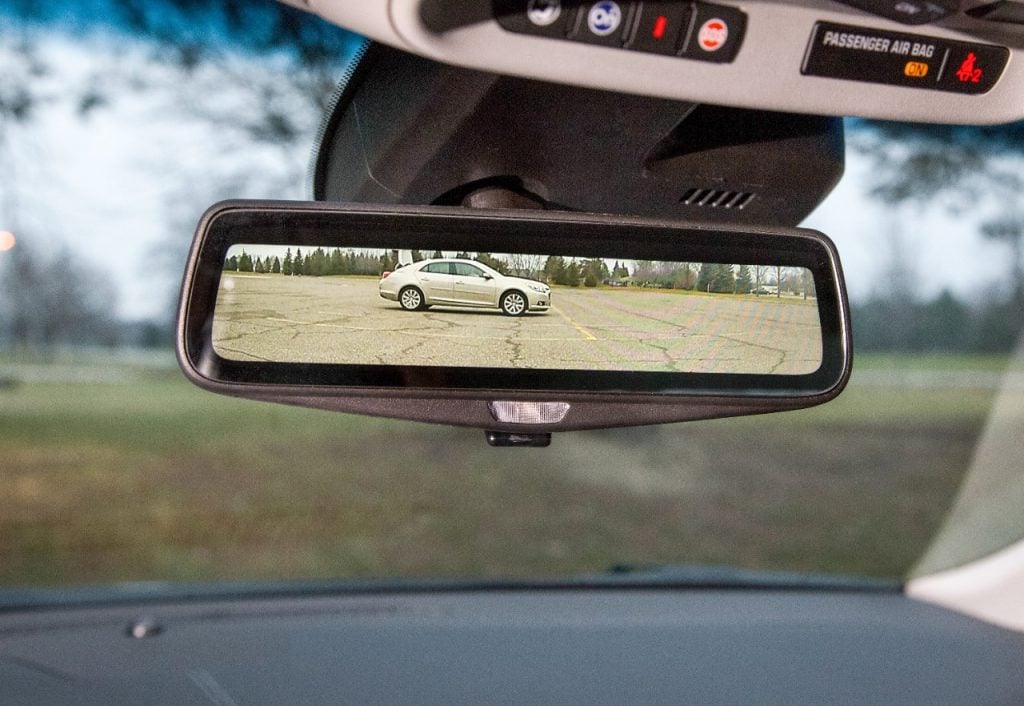 GM offers the rearview camera mirror on a handful of models, though most of them are Cadillacs. The Cadillac XT5, Cadillac Escalade, Cadillac CTS and aforementioned CT6 may all be equipped with the rearview camera mirror. The 2017 Chevrolet Bolt EV can also be equipped with it as well.
Automakers will likely continue to turn to cameras to remedy pesky blind spots and obstructions, so it's likely not the last automaker we'll see take a page from GM's original design.