2018 Chevrolet Blazer Spied Testing Alongside Rival Crossovers
30
New spy shots confirm what we already knew: Chevrolet will attach the Blazer nameplate to a front-wheel-drive architecture. The upcoming mid-size crossover was spotted testing alongside a Nissan Murano, one of many CUVs the Blazer will do battle with when it reaches the market.
The spy shots also seem to show two trim levels of Blazer: one with relatively pedestrian bits, and one with more blingy bits. The more mundane prototype wore smaller wheels and circular exhaust tips, while the other wore flashier wheels and angular exhaust tips.
The 2018 Chevrolet Blazer (or 2019 Blazer) will slot in-between the recently downsized 2018 Chevrolet Equinox, and the upsized 2018 Chevrolet Traverse. The strategy was intentional to make room for this mid-size Blazer, which will tackle Ford's Escape, Edge, Explorer trio more effectively.
Along with the photos, the prototypes were reportedly powered by General Motors' 2.5-liter four-cylinder engine and 3.6-liter V6 engine. Both engines are also offered in the 2017 GMC Acadia, which the Blazer will share a platform with. We've rendered what the 2019 Blazer could look like before, which you can see down below.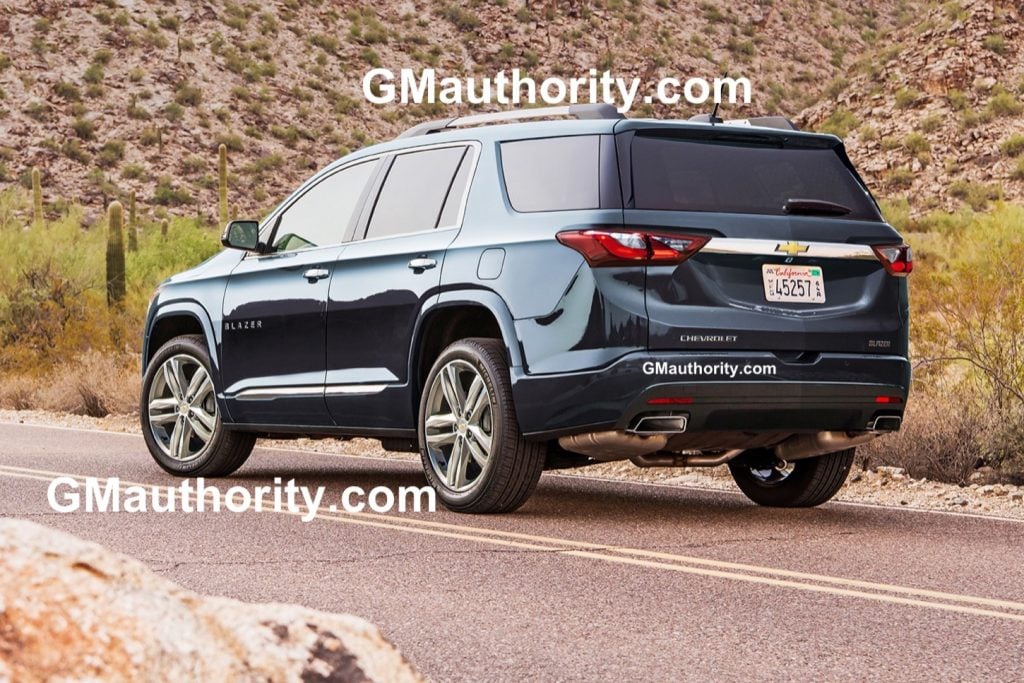 Chevrolet's new mid-size crossover is widely expected to be revealed sometime in 2018 and go on sale the same year as a 2019 model.
Spy shots: Automotive News