2017 Chevrolet Bolt EV Receives Top Marks For Car Seat Usage
2
The 2017 Chevrolet Bolt EV may have stolen the show thanks to its 238-mile range and affordable price tag, but it's also been lauded in other areas, too.
The rear seats of the 2017 Bolt EV are quite spacious and the design earned the car an 'A' from Cars.com  with regards to car seat usage. The website states two car seats can be fitted with ease in Chevrolet's electric vehicle, though, a third seat isn't possible. Still, it earned the 'A' rating overall in four out of five categories: Latch, Infant, Rear-facing Convertible, and Forward-facing convertible.
The Bolt EV earned a 'B' rating for booster seat usage.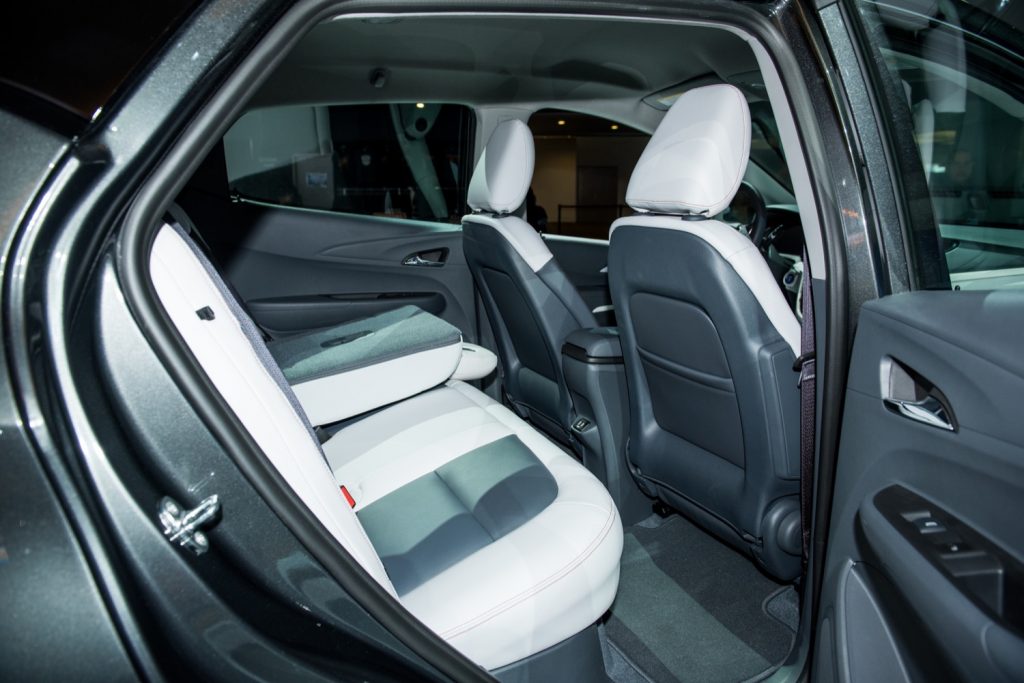 It's actually interesting to note Cars.com found the Bolt EV to house more space for car seats than some crossovers. The Bolt EV is more car-seat friendly than a Mazda CX-5 and Jeep Compass, despite being a compact car on the outside (even if Chevrolet insists on calling the Bolt a "crossover").
The Bolt EV's flat battery pack—mounted under the cabin—helps create the additional legroom and space for both front and rear-seat passengers, explained spokesman, Fred Ligouri.
Efficient, affordable and kid friendly? The Bolt EV keeps adding positive marks.