1968 Custom Jaguar Has A Little Bit Of Everything In It: eBay Find
2
If you dream it, build it, some say. Someone certainly dreamt up quite a concoction here.
What you're looking at here was originally a 1968 Jaguar coupe. The seller, who was kind enough to share the information in all caps, states the vehicle was involved in a rollover crash and he took possession of the car shortly after the fact. That was 30 years ago.
Now, this is how it sits. Originally, the seller bolted in a Ford 302 ci engine but blew the transmission. So, the custom Jaguar was then combined with a 1971 Oldsmobile 442's rear end and a Cadillac V8 was installed. But, the seller goes on to say the Cadillac V8 was a bit much, so it was yanked in favor of a 1990 Chevrolet 350 V8 engine. That engine is what remains in the car today.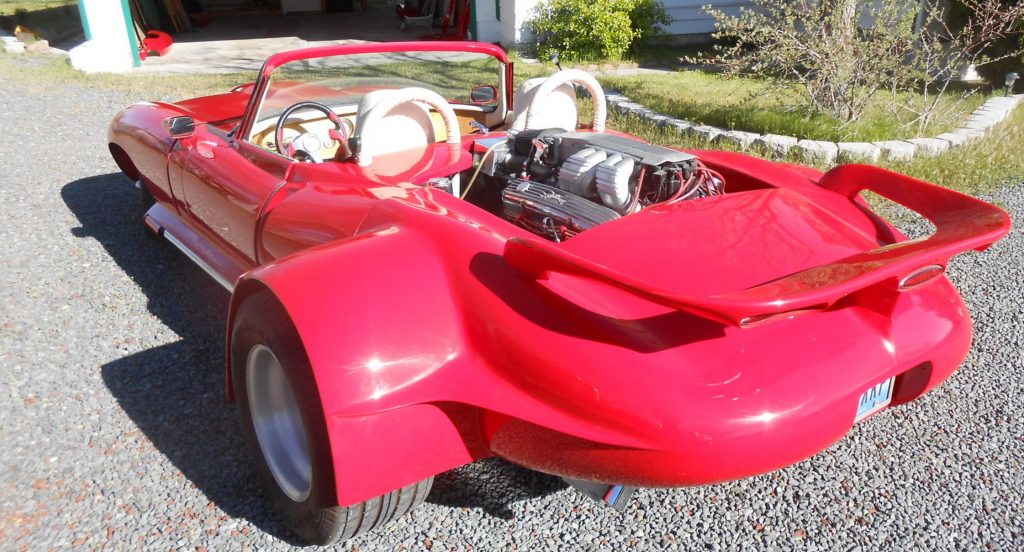 But, wait, there's even more. The body has been completely reshaped with sheet metal and elements from a hodgepodge of cars can be seen. The headlights? Ford Taurus. The seats? Datsun 240Z. The paint finish? Viper Red.
It's certainly… a lot to take in. You can grab a closer look at the car here where it sits with an $80,000 buy it now price.