Vauxhall Reveals Race-Ready Vivaro And Movano Commercial Van Concepts
1
Vauxhall is ready for race day as it revealed two commercial vehicle concepts ahead of the 2017 MCE British Superbike Championship. The two concepts vans, one Vivaro and one Movano, have been outfitted to house a mobile workshop and to support on and off-road motorbike racing.
The Vivaro, the smaller of the two vans, features a flexible cargo layout with fixed racking and removable workstations inside. The passenger side of the van also has folding shelves for additional storage. Adjacent to where the motorbike sits, there is space allocated for paddock stands, fuel, spare tires, racing kit and even a ramp.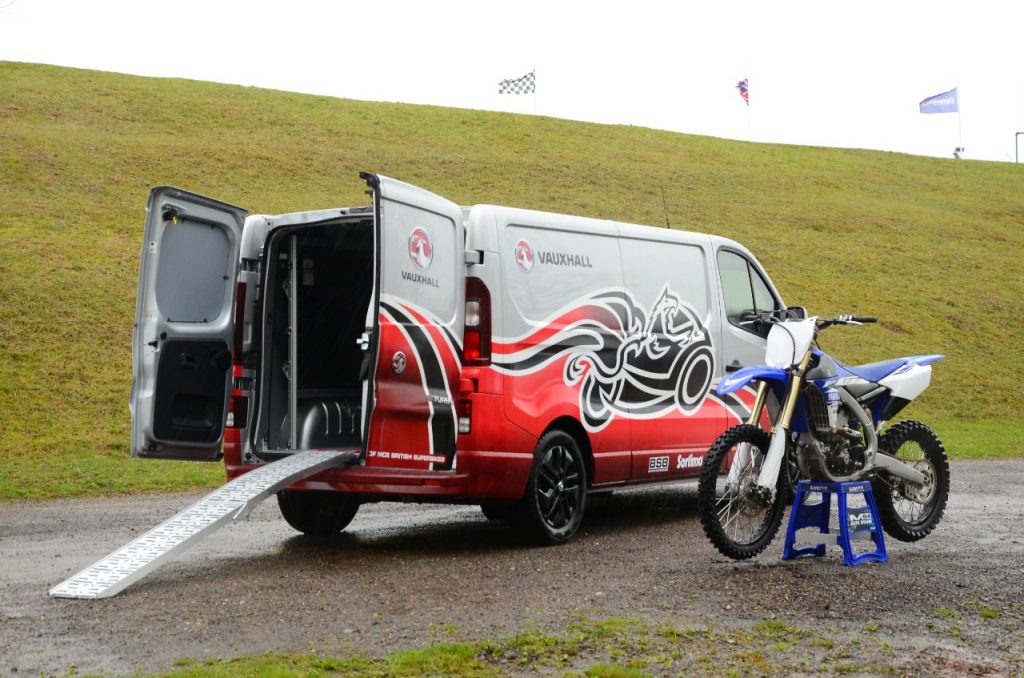 For long days at the track, the Vivaro also features a fold-out bench seat, 32-inch television, microwave and a fridge to boot. There will be no going hungry on Vauxhall's watch.
As for the Movano, its storage capability is meant to be permanent, unlike the Vivaro's flexibility. The Movano features fixed shelves, a work bench, and an awning to cover an all-weather workspace if things need to be taken outside the vehicle. The same creature comforts are found inside the Movano, but there's also a wash basin available and the television gets bumped to 40-inches for entertainment.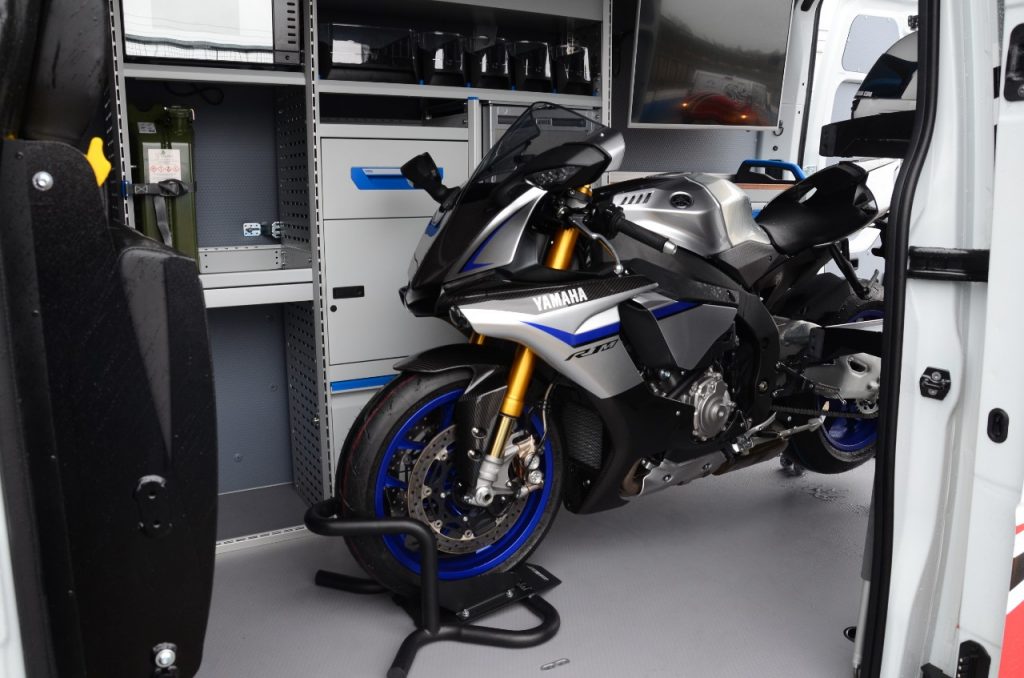 Both commercial van concepts feature a custom livery with the Vauxhall griffin riding a motorbike, designed by Motormade. Black and red accents contrast the white exterior hue.
You'll be able to catch a glimpse of the concept vans throughout the BSB; Vauxhall will be attending every event, thanks to its newfound sponsorship of the Superbike Championship.