Danzio Performance Tops Katech With 6.2L LT1 V8 Featuring 760.1 HP And 654.8 LB-FT
1
Katech is king when it comes to the upper echelon of small block V8 engine tuning. GM's race teams have used their engines, for crying out loud. You may even recognize Katech as the company that took the 6.2L LT1 V8 and transformed it into a 700 hp NA monster. But there's a challenger to the throne.
Danzio Performance has released the specs on its own tuned LT1, and was able to muster a whopping 760.1 hp and 654.8 lb-ft of torque from the direct-injection V8 on 91 octane.
Thanks to LSXMag, we were able to see photos of the dyno graph along with a data range set. We've taken the liberty of inserting both below.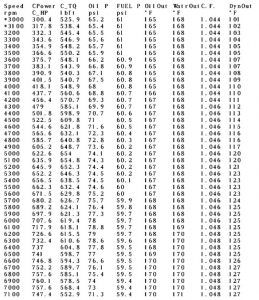 In order to produce these impressive figures, the block was CNC machined by Steve Demirjian at Race Engine Development, had Darton sleeves pressed in, was fitted with a cam developed by Danzio, and it now has a displacement of 440-cubic inches.
It would be interesting to see a Danzio-powered Corvette or Camaro go head-to-head with a Katech-powered counter-part, wouldn't you agree? Somebody should go ahead and set that up.