Comparing The Exterior Dimensions Of The All-New 2018 Chevy Equinox To Its Predecessor
23
General Motors has re-engineered and re-designed the Chevrolet Equinox — its most popular crossover — for the 2018 model year. The overhaul is extensive: not only does the 2018 Equinox have an all-new design inside and out, a completely new powertrain, and new technologies, but it also makes the jump to GM's new D2 platform from the Theta platform used by its predecessor. That change enables it to finally become a true compact crossover, rather than straddling the compact and midsize spaces like the outgoing, second-gen model. But just how much smaller is the exterior new Equinox compared to its predecessor? We set out to find out in this installment of the GM Authority Dimensional Brief.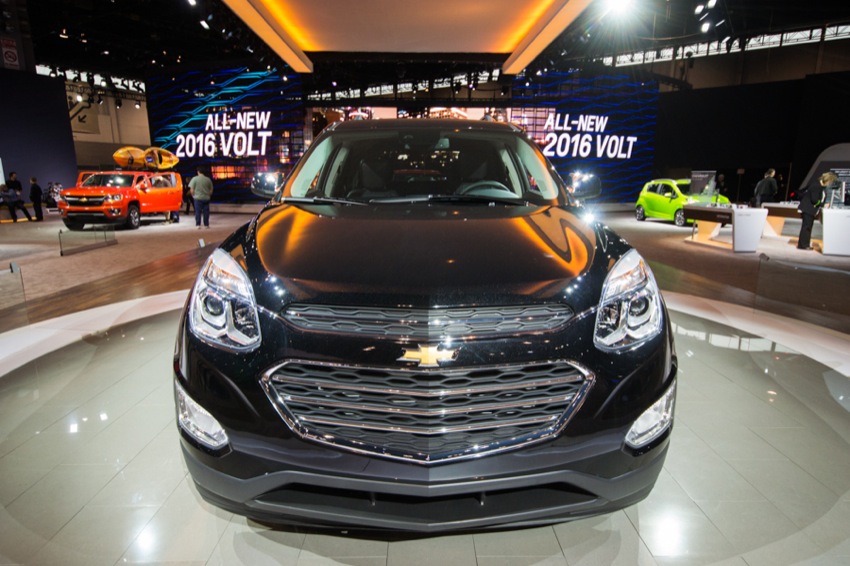 As it stands, the 2018 Chevrolet Equinox is noticeably shorter in length and height. It also has a shorter wheelbase and a more narrow front track. However, the third-gen Equinox is just slightly wider than the model it replaces, and also has a slightly wider rear track. But all of that pales in comparison to the biggest, most notable change: the all-new, third-generation Chevy Equinox is a whopping 450 pounds (204 kilograms) lighter than the second-generation model, a change that will contribute to better fuel economy and more competent handling attributes such as accelerating, braking, and cornering.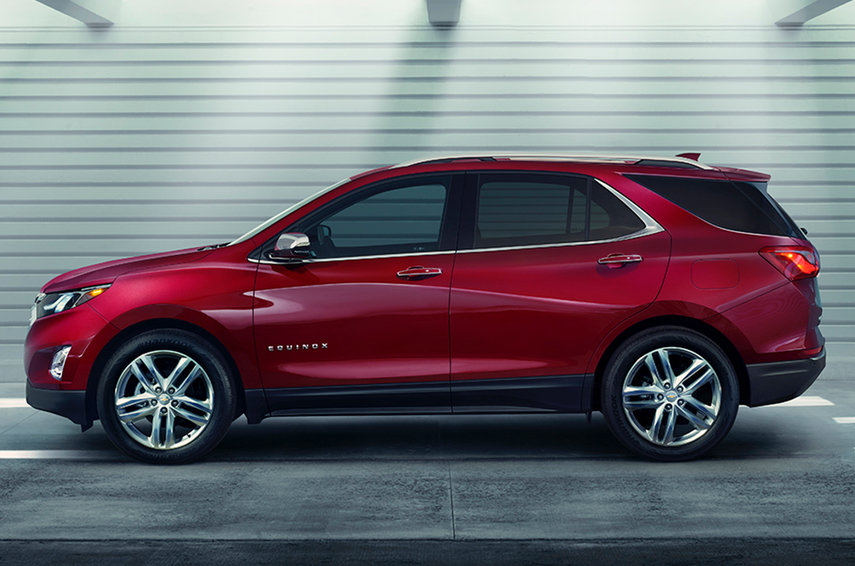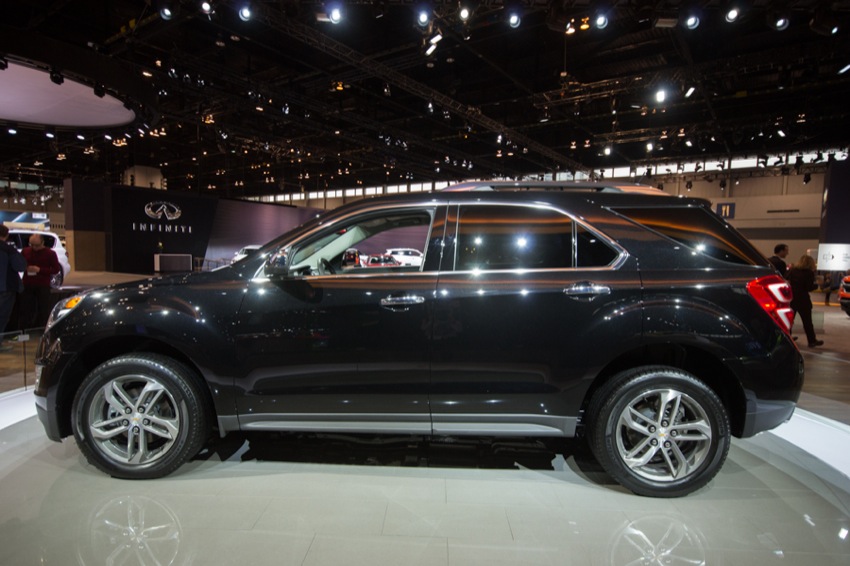 We've included exterior dimension comparison tables (in both imperial and metric) for your perusal below.
Exterior Dimensions Comparison - 2018 Chevrolet Equinox vs. 2010-2017 Chevrolet Equinox - Imperial
| Measurement | 2018 Chevrolet Equinox | 2010-2017 Chevrolet Equinox | + / – 2018 Equinox |
| --- | --- | --- | --- |
| Wheelbase (in): | 107.3 | 112.5 | -5.2 |
| Overall length (in): | 183.1 | 187.8 | -4.7 |
| Overall width (in): | 72.6 | 72.5 | +0.1 |
| Overall height (in): | 65.4 | 66.3 | -0.9 |
| Front track (in): | 62.2 | 62.9 | -0.7 |
| Rear track (in) | 62.2 | 62.1 | +0.1 |
| Base curb weight (lb): | 3327 | 3777 | -450.0 |
Exterior Dimensions Comparison - 2018 Chevrolet Equinox vs. 2010-2017 Chevrolet Equinox - Metric
| Measurement | 2018 Chevrolet Equinox | 2010-2017 Chevrolet Equinox | + / – 2018 Equinox |
| --- | --- | --- | --- |
| Wheelbase (mm): | 2725 | 2857 | -132 |
| Overall length (mm): | 4652 | 4771 | -119 |
| Overall width (mm): | 1843 | 1842 | 1 |
| Overall height (mm): | 1661 | 1684 | -23 |
| Front track (mm): | 1580 | 62.9 | 1517.1 |
| Rear track (mm): | 1581 | 62.1 | 1518.9 |
| Base curb weight (kg): | 1509 | 1713 | -204 |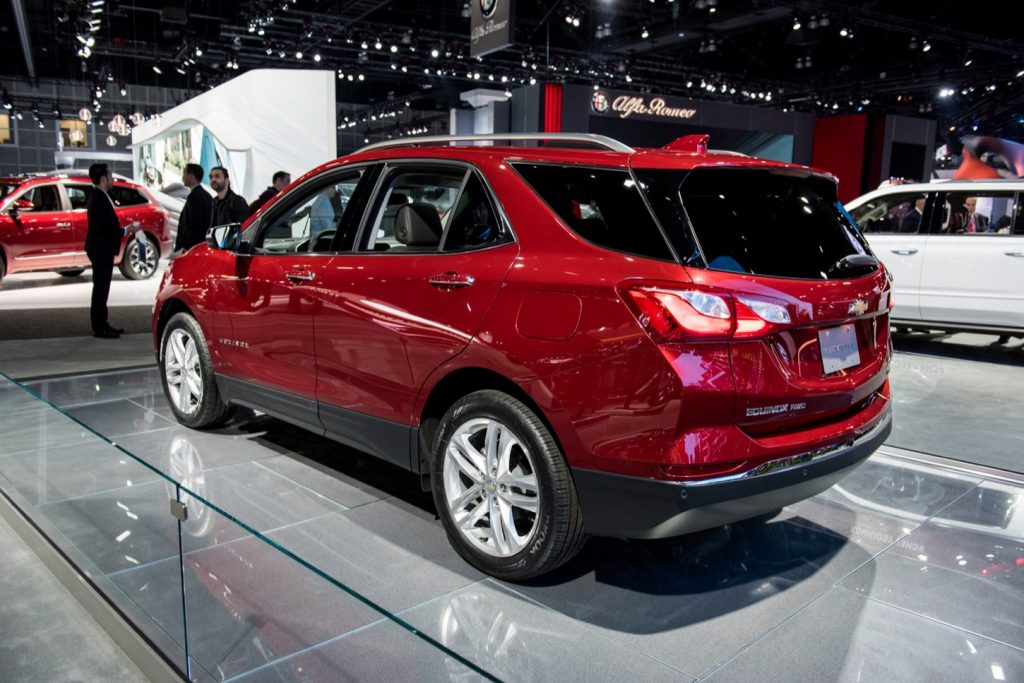 About The Numbers
Imperial measurements in inches (length) and pounds (weight)
Metric measurements in millimeters (length) and kilograms (weight)
Base curb weight figure for 2018 Equinox is for 1.5L FWD model
Base curb weight figure for 2010-2017 Equinox is for LS model with 2.4L engine
Height measurement for 2010-2017 Equinox is for model with roof rack
Measurements for 2018 Chevy Equinox are preliminary
2018 Chevrolet Equinox Pictures