Vauxhall Returns To BTCC With Power Maxed Racing
0
Vauxhall will return to the Dunlop MSA British Touring Car Championship in a factory-backed effort with Power Maxed Racing for 2017, the team has announced.
Power Maxed will prepare two new Vauxhall Astra touring cars for use in the series. According to Autosport, the team is looking to have the first car ready by mid-February and the second by early March. As per series rules, the cars will be powered by a 2.0-liter turbocharged engine rather than the Astra's 1.6-liter turbo.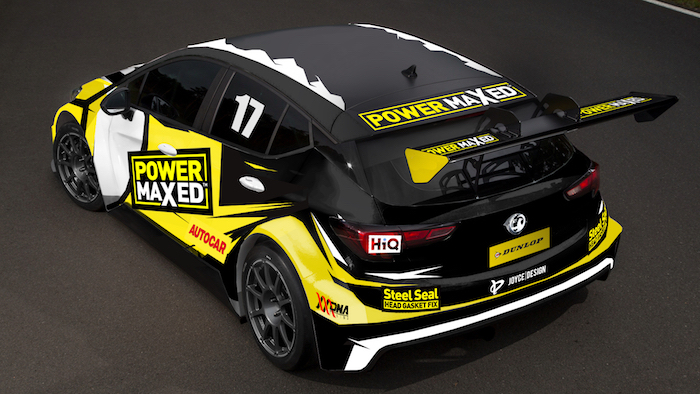 "We are incredibly pleased and proud to be working with Vauxhall and to be the team that brings this iconic and highly successful brand back to the BTCC," said Adam Weaver, managing director of Automotive Brands, which owns Power Maxed Racing. "The all new Astra is a fantastic car and it is no surprise that it was voted 2016 European Car of the Year – it will make a show-stopping BTCC challenger."
Power Maxed Racing campaigned a Chevrolet Cruze BTCC car in the 2015 and 2016 seasons, which was the only General Motors product on the grid both years. Vauxhall last competed in the BTCC in an official, factory backed form in 2009, though many privateer teams continued to campaign the Vectra and, later on, the Insignia following its withdrawal.
"It is fantastic to be welcoming Vauxhall back to the BTCC as a manufacturer entry," said BTCC director Alan Gow. "Its history and pedigree is there for all to see and I have no doubt that the highly professional and experienced team at Power Maxed Racing will be great partners."