Ringbrothers' Madam V Features 1948 Cadillac Looks, 2016 Cadillac ATS-V Refinement
1
Ringbrothers may have outdone themselves yet again. The performance build house revealed its highly-anticipated Madam V show car at the 2016 SEMA Show, and there's a lot going on beneath the pretty skin.
Foremost, know that not one, not two, but four cars were used to create this final product. Two 1948 Cadillac fastback coupes and two 2016 Cadillac ATS-V sedans were ripped apart, stripped down and eventually became what you see here.
The process began by tearing both Cadillac ATS-Vs down to the unibody and lengthening the chassis by 14 inches to ensure the longer body of the 1948 Cadillacs would fit properly and look right.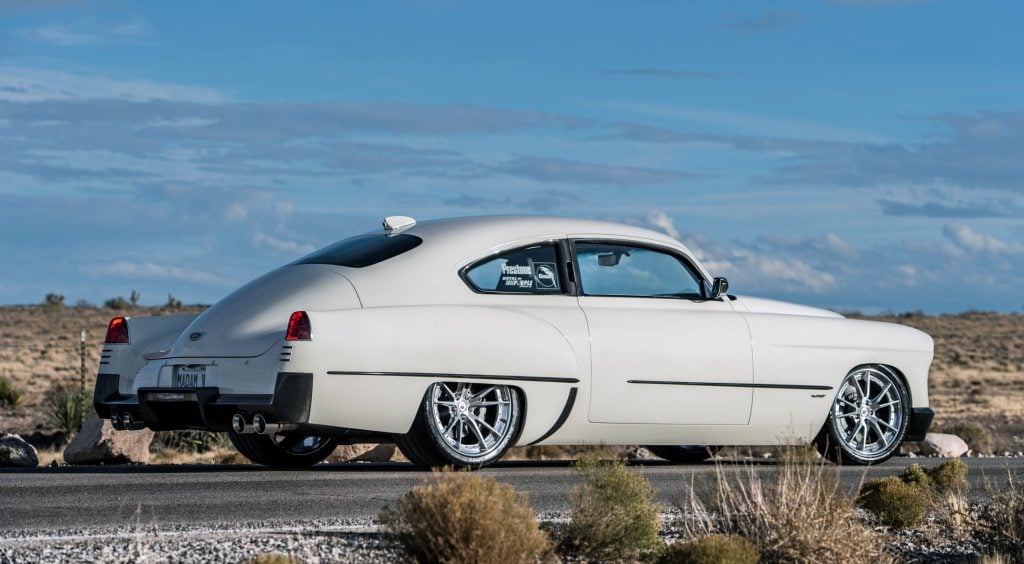 The overarching design goal was to have Madam V look like something Cadillac would have designed, therefore, much care went into blending the right amount of vintage and modern design cues. For example, the Cadillac ATS-V's hood is carried over, albeit completely handcrafted with 600 hours of work to ensure it fit the 1948 Cadillac in just the right way.
Madam V is powered by the 3.6-liter LF3 twin-turbo V6 engine, found in the ATS-V, and retains a complete stock interior from the ATS-V with all of the car's modern amenities, including OnStar and push-button start.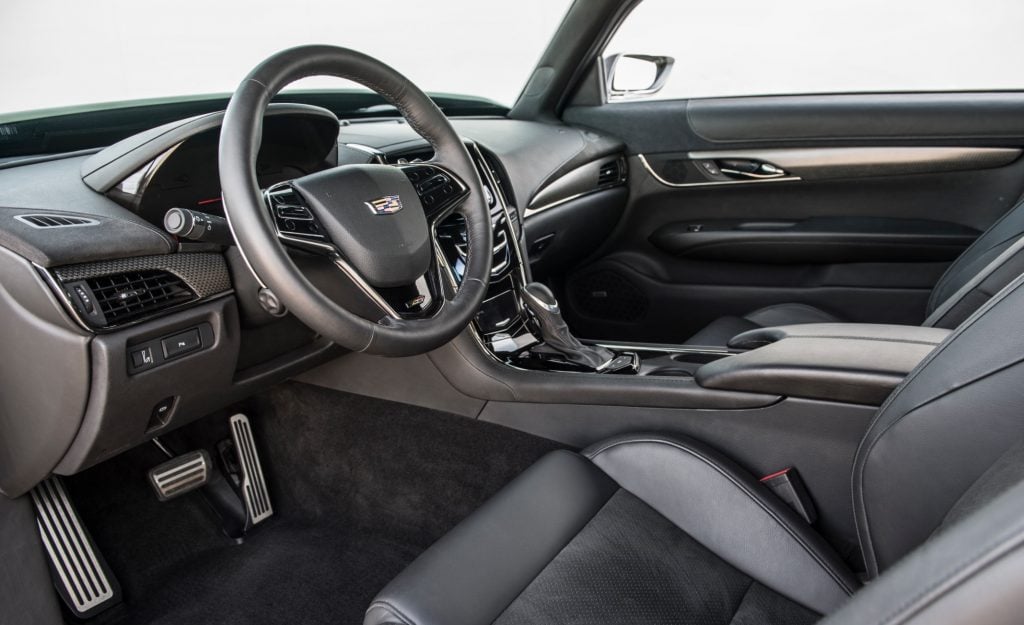 "Typically when we build a classic car, we're getting rid of as many stock components as possible to make way for modern or custom enhancements," co-founder of Ringbrothers Mike Ring said. "This was kind of the opposite – we're keeping as much of the ATS-V as we can because GM designed it so well." "Mike and I are really pleased with how this came out," added Jim Ring, co-founder of Ringbrothers. "It was a really unique challenge and represented a totally different way of working for us."