Our Five Favorite Concepts From The 2016 SEMA Show
3
The 2016 SEMA Show has come to a close, and there has been a lot to talk about. In fact, there will still be more to come. We can guarantee it.
However, we have discussed among ourselves and laid out our top five favorite concepts from the 2016 SEMA Show, and we'd like to share them with you. Feel free to chime in through the comment section and tell us about your favorites.
It's almost a no-brainer this one lands on our list. The techniques and processes used to craft this masterpiece are utterly revolutionary. The gorgeous 1948 Cadillac blends a few modern exterior components with the capability and livability of a brand new, 2016 Cadillac ATS-V. As one of our own put it, "there's pro touring, then there's Ringbrothers."
Remember when we told you about a V12 LS coming to the United States from Australia? Well, it's here, and it debuted at the 2016 SEMA Show. Quality Custom Rides brought the Frankenstein, LS1 based engine to a Chevrolet Camaro right here in the U.S. The engine measures 8.55 liters and is said to be good for 717 hp and 630 lb-ft of torque. The body looks absolutely killer, too. What more do you want?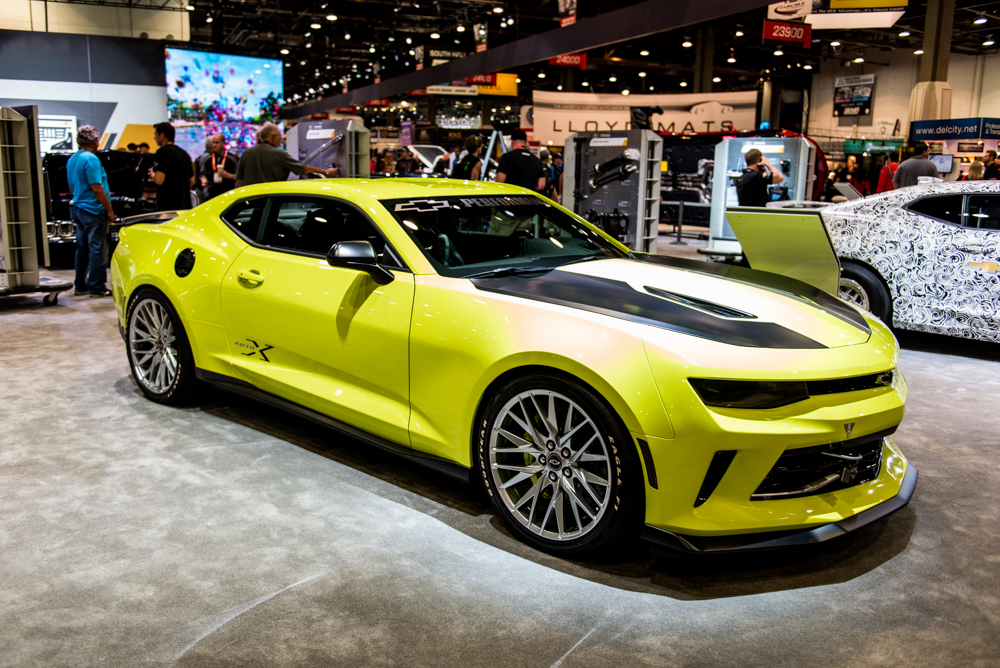 We're glad the four-cylinder Chevrolet Camaro received some love. The base engine for the sixth-generation Camaro is no wuss, and Chevrolet gave it some mojo with upgraded handling and engine tunes. There's even a GoPro mount for you to record your best runs.
When it comes to actual solutions, the Chevrolet Colorado Z71 Hurley concept provides. It's not just a cool looking pickup, but it actually provides many benefits for surfers and the outdoorsy type. Water resistant seats, clever storage and shade in the tailgate are just a few reasons why we like this concept.
Let's be real. This isn't much of a concept vehicle, but rather a very thinly disguised version of a very probable special edition truck. Nearly everything seen here is doable, and it makes sense Carhartt and Chevrolet pair up from a co-branding point of view. Carhartt is tough. Chevy is tough. Put them together? Doubly tough. This one is on our list because it's pretty well thought out vehicle from a marketing perspective.