Community Question: What's Your Favorite Chevrolet Concept From The 2016 SEMA Show?
1
Another year, another SEMA Show in the books. Once again, Chevrolet brought plenty of concept vehicles for showgoers to gawk at. Trucks, off-road vehicles, muscle cars and more were all a part of the Chevrolet's big display.
So, naturally, we're here to ask which is your favorite.
The Trucks
We'll start with the trucks Chevrolet brought to the 2016 SEMA Show, and there are quite a few.
First, there is the Chevrolet Silverado 2500 HD Carhartt concept, which features authentic Carhartt materials in the cabin and on the exterior tonneau cover.
There's the Chevrolet Silverado High Desert show truck, which brings a few conceptual touches to the production Chevrolet Silverado 1500 High Desert.
The Chevrolet Colorado Z71 Hurley concept brought amenities for the serious surfer and greater functionality.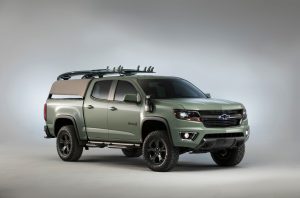 And finally, they Chevrolet Silverado 2500 HD Alaskan Edition showed face to preview a production truck. It will be snowplow ready straight from the factory.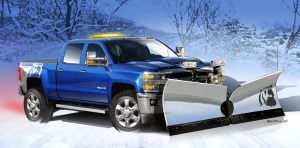 The Cars And Crossovers
If the trucks don't do anything for you, Chevrolet brought a handful of cars and a single crossover to the 2016 SEMA Show, too. The Camaro saw a lot of love, naturally, but it wasn't alone.
The Chevrolet Malibu Blue Line previewed a possible sport package for the family sedan.
And the Chevrolet Cruze RS hatch Blue Line also wore similar garb, but showcased inbound performance packages, too.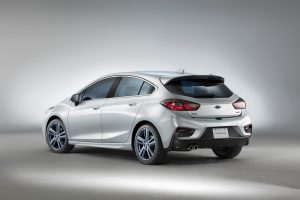 If those were too mundane, Chevrolet made a real-life Hot Wheel in the Camaro Slammer concept.
And for the racers, the Chevrolet Camaro Turbo AutoX concept was revealed to carve a few cones.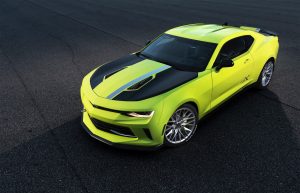 How could we forget about the 2017 COPO Camaro?
For the off-road lovers, Chevrolet showed off the Trax Activ, which takes soft-roading to new heights in the brand's smallest crossover.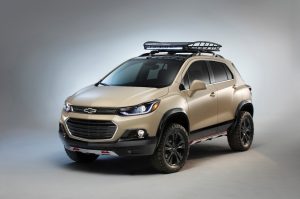 And, last but not least, the Chevrolet Chevelle Slammer concept blended modern performance (from a new LT376 crate engine) and classic hot rod looks.
So, there you have it. All the goods in one place. Vote in our poll below, and talk to us in the comment section if you feel compelled to do so.